Recognizing Sarah Frey as the First TPM Trailblazer Award Recipient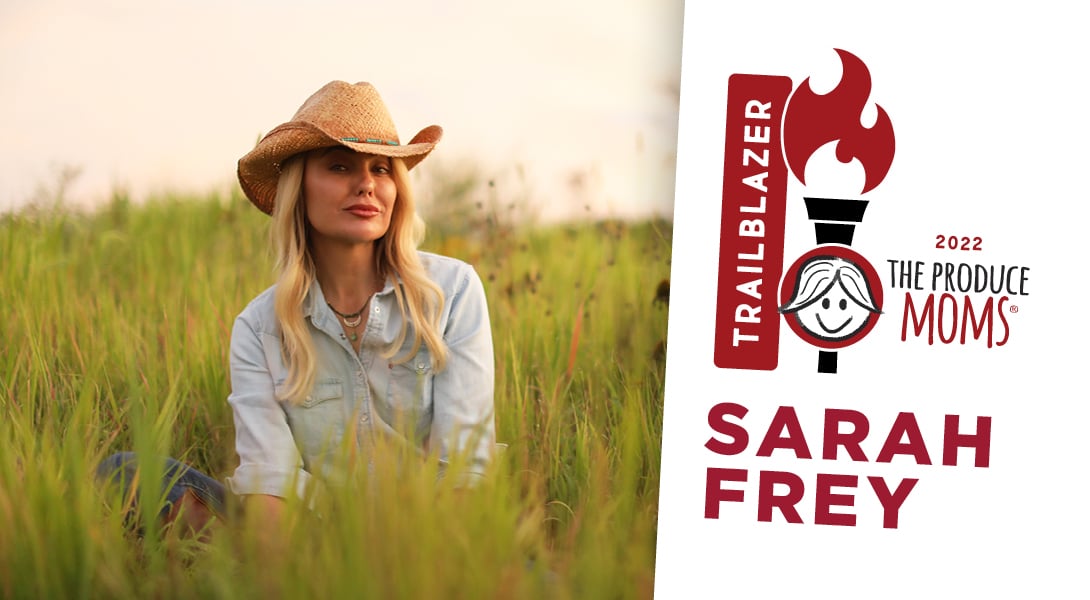 The Produce Moms Trailblazer Award recognizes an individual who has made a unique contribution to the food and beverage industry. This award is for trailblazers in agriculture, technology, grocery, logistics, investment, and more. To date, we've hosted nearly 300 movers & shakers from the food and beverage value chain on The Produce Moms Podcast.
The Produce Moms founder, Lori Taylor, often describes our Podcast as an opportunity to spotlight individuals who are "doing work that matters the most." The Produce Moms Trailblazer Award is both an extension and elevation of this mantra. It will be awarded annually, just before Thanksgiving. After all, much of what we are thankful for in business and in life is due to a courageous trailblazer.
Our inaugural recipient of The Produce Moms Trailblazer Award is Sarah Frey, Founder & CEO, Frey Farms.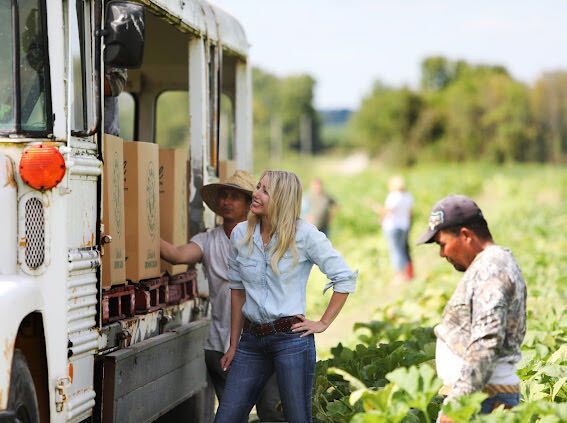 Sarah grew up in rural poverty on a struggling farm in Southern Illinois. At the age of 15, she started her own fresh produce delivery business out of the bed of an old pickup truck. Her business started by selling Indiana cantaloupes and watermelon from the Wabash River Valley. Within a few years of operating a melon route out of her pickup truck, she took over the family farm and started doing business with the largest grocery retailers in the country.
Her negotiation skills with Walmart were turned into a Harvard Business Review case study. And a few years ago Doug McMillon the CEO of Walmart recognized Sarah as an example of Walmart's (20 billion dollar) commitment to woman-owned businesses.
Sarah is the nation's leading producer of pumpkins, earning Frey the nickname "America's Pumpkin Queen." Sarah is one of the largest growers of watermelon and her farming operation spans 8 states, has created thousands of jobs, and has improved the labor and living conditions of farmworkers and H2A workforce. Sarah didn't stop at produce, she developed a vertically integrated beverage business that has competed successfully with large-scale CPG beverage companies. Frey Farms is now the largest producer of cold-pressed watermelon juice in the US. Distributing nationally to both retail grocery and foodservice under the brands Tsamma (sah-mah) and Sarah's Homegrown.
"We have been distributing Frey Farms beverages for just under five years, with their watermelon agua fresca being a top seller in over 10,000 restaurants. We value the supplier partnership with Frey as a diverse, woman-owned business, as well as their ability to meet the needs of our customers and consumers through transparent sourcing, clean ingredients and flavor ." Jack Blaida, Performance Foodservice, National Category Manager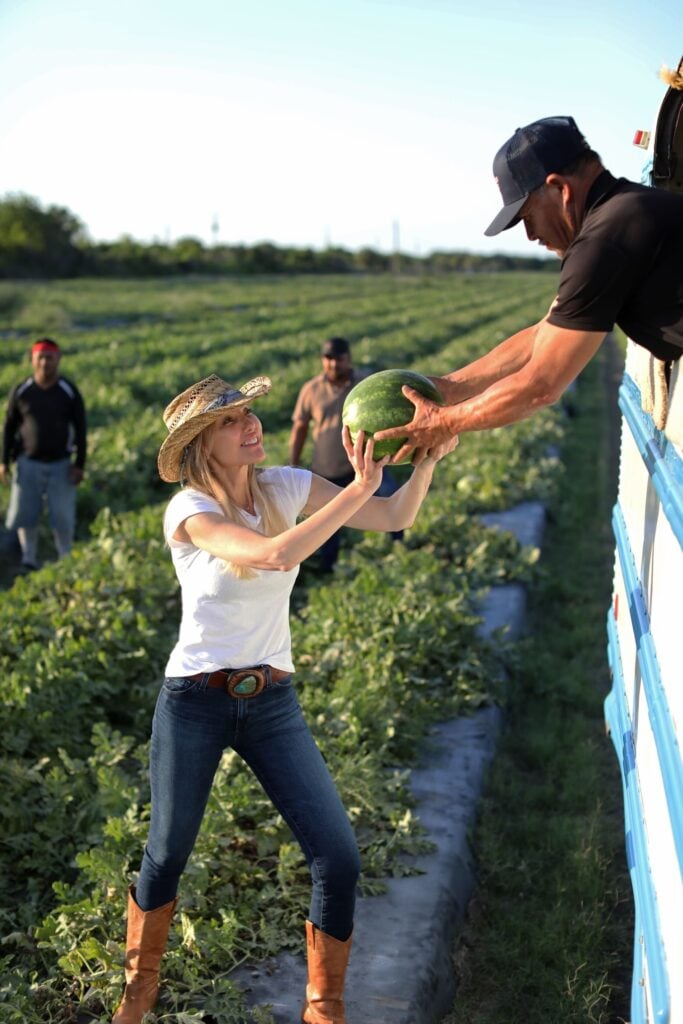 Sarah's story is one of hard work, perseverance, and trailblazing!
Sarah's trailblazing actions led to her story being published as a best-seller memoir, The Growing Season.
We are thrilled to launch The Produce Moms annual Trailblazer Award with Sarah Frey as our inaugural recipient!
Learn more about Sarah by visiting FreyFarms.com or find her on Instagram.
Get to know Sarah here!