Sage Fruit & Apeel™: Growing Organic Apples With A Longer Shelf-Life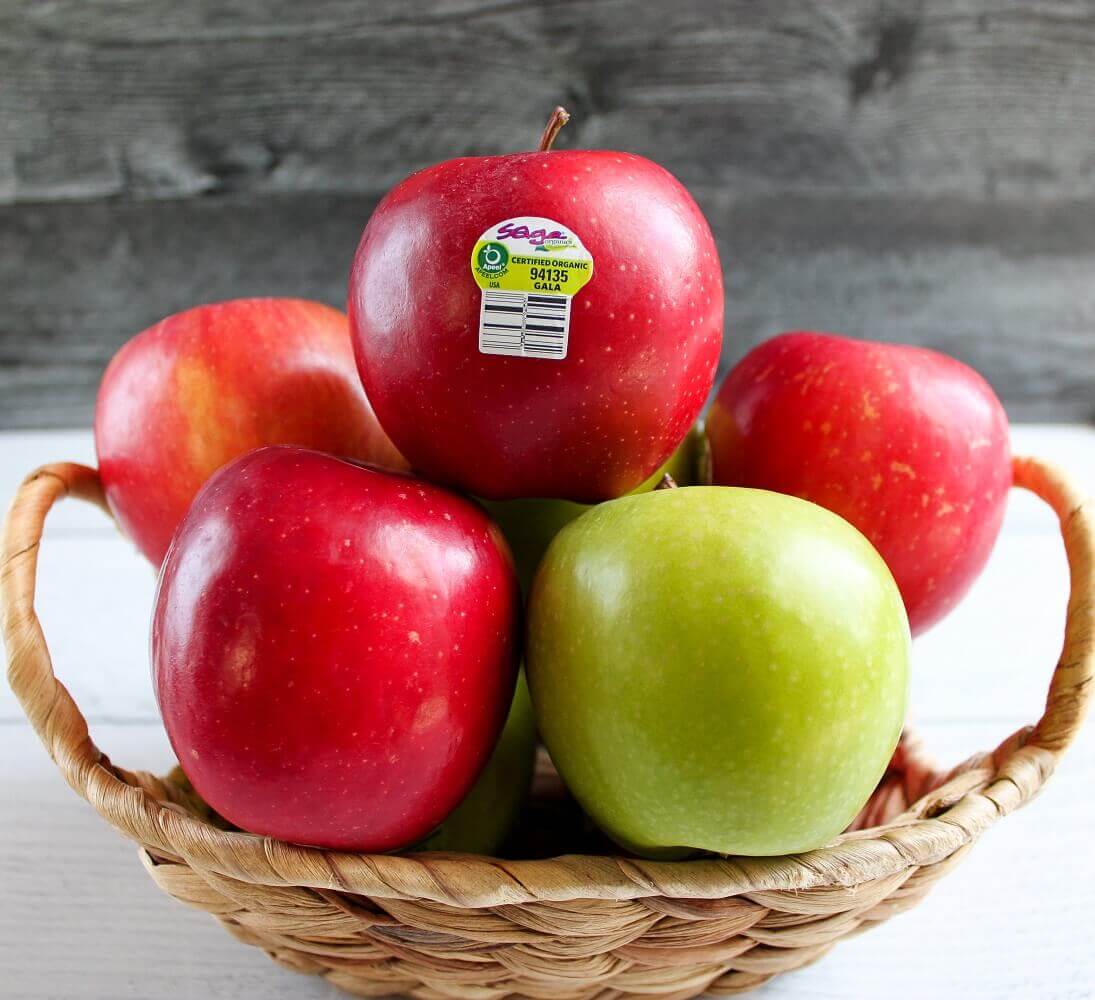 We're celebrating Earth Day with Sage Fruit's Apeel Apples
The Produce Moms brand partner Sage Fruit Company celebrates Earth Day every day through their commitment to using sustainable practices. By using the most efficient methods available, Sage Fruit Company is able to provide the highest quality fruit in a way that protects the earth. This post is sponsored by Sage Fruit Company, a TPM brand partner.
Together Sage Fruit Company and Apeel are increasing the availability and shelf-life of organic apples, while reducing food waste. 45% of fresh fruits and vegetables grown globally go to waste. Don't pitch it, preserve it!
Sage Fruit Company is the first shipper of organic apples with Apeel — a plant-derived edible solution applied to the outside of fresh fruits and vegetables after they're harvested for sustained freshness. We're sharing all the crunchy details below.
Have You Heard of Apeel Apples?
Through Sage Fruit's partnership with Apeel, they are able to implement innovative improvements that benefit apple growers, retailers, and consumers alike. Sage Fruit's organic Apeel apples maintain their fresh-picked quality longer allowing Sage Fruit to offer your favorite organic varieties for more days throughout the year by extending the lifespan of harvested apples. Growers, retailers and shoppers like you can be a part of a more sustainable future—one that wastes less food.

What is Apeel and Why Does it Matter?
Apeel is fighting the global food waste crisis by looking to nature for innovation. Utilizing Apeel, Sage Fruit Company is able to create a thin physical but invisible and edible barrier on organic apples that helps minimize moisture loss and keeps product fresher, longer. Apeel's little extra peel made from plants extends shelf life (double to triple for many produce types!) maintaining that more crisp and flavorful eating experience longer for the customer. The advantages of prolonged freshness are felt all the way down the supply chain.
How does Apeel work?
Apeel keeps moisture inside produce and oxygen out, which dramatically slows the rate that produce spoils. By maintaining moisture and reducing oxidation. Apeel supports the plant's natural abilities to protect against environmental stressors. Apeel preserves peak quality for an extended period of time—bringing apple consumers fresh-picked crispness and flavor, year round.
Tired of tossing rotten apples? Purchase Sage Fruit's organic apples with Apeel and be part of the solution to reduce food waste this Earth Day and every day! Currently, numerous organic apple varieties including Fuji, Gala, Granny Smith and Honeycrisp are available with naturally preserving Apeel coating.