Roasted Broccoli with Tahini and Lemon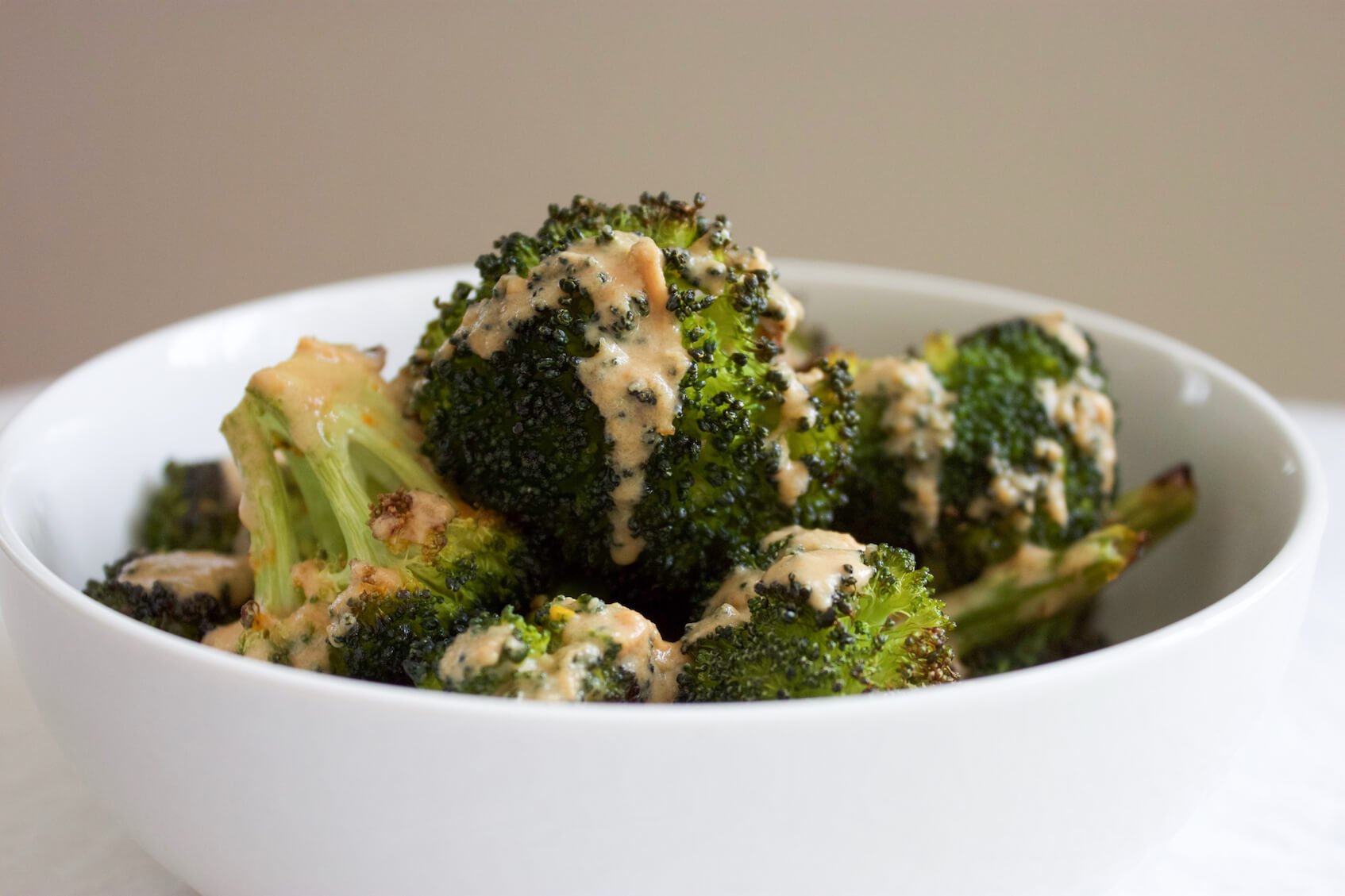 A broccoli side dish with a delicious twist.
Tired of eating the same old broccoli dish? Shake things up with Roasted Broccoli with Tahini and Lemon. It's an easy side dish that the whole family will enjoy. Roasting broccoli gives it a nice crispy texture that even kids like— even kids who usually snub their noses up at broccoli! The tahini and lemon sauce adds a subtly sweet sesame flavor. Your family will be begging for more!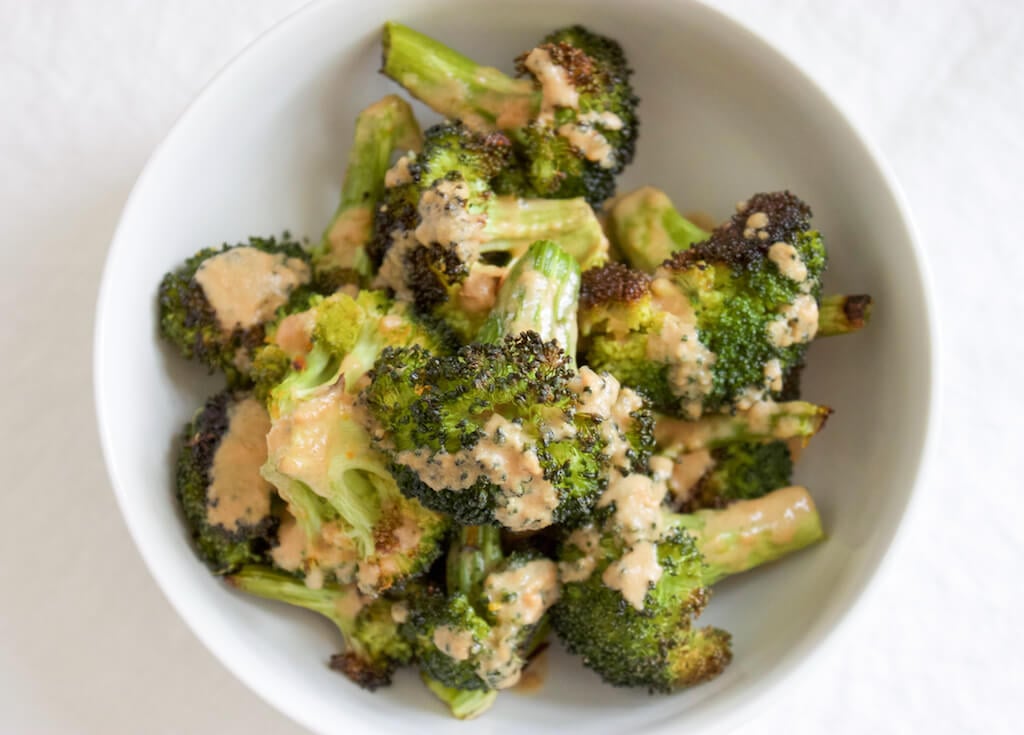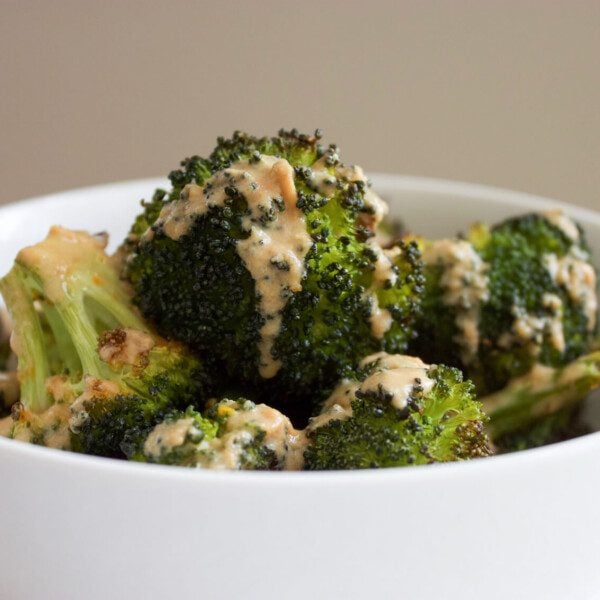 Ingredients
1

lb

broccoli

2

Tbsp

olive oil

1/4

tsp

salt

1/8

tsp

pepper

1/2

tsp

meyer lemon zest

1

Tbsp

tahini

1

Tbsp

water

2

tsp

meyer lemon juice

1

tsp

honey
Instructions
Preheat oven to 425 degrees.

Cut the broccoli florets from the thick stalks, leaving an inch or two of stalk attached to the florets. Cut the larger pieces in half.

Toss the cut broccoli florets with olive oil, salt, pepper, and lemon zest. Place on a baking sheet and place in oven for 20-25 minutes until tender and tips of some are browned.

White broccoli is in oven, whisk together tahini, water, lemon juice, and honey. Drizzle tahini sauce on warm roasted broccoli before serving.
Treat yourself and your family to Roasted Broccoli with Tahini and Lemon with dinner tonight!