Papaya Piña Colada
Mar 28, 2019, Updated Aug 16, 2021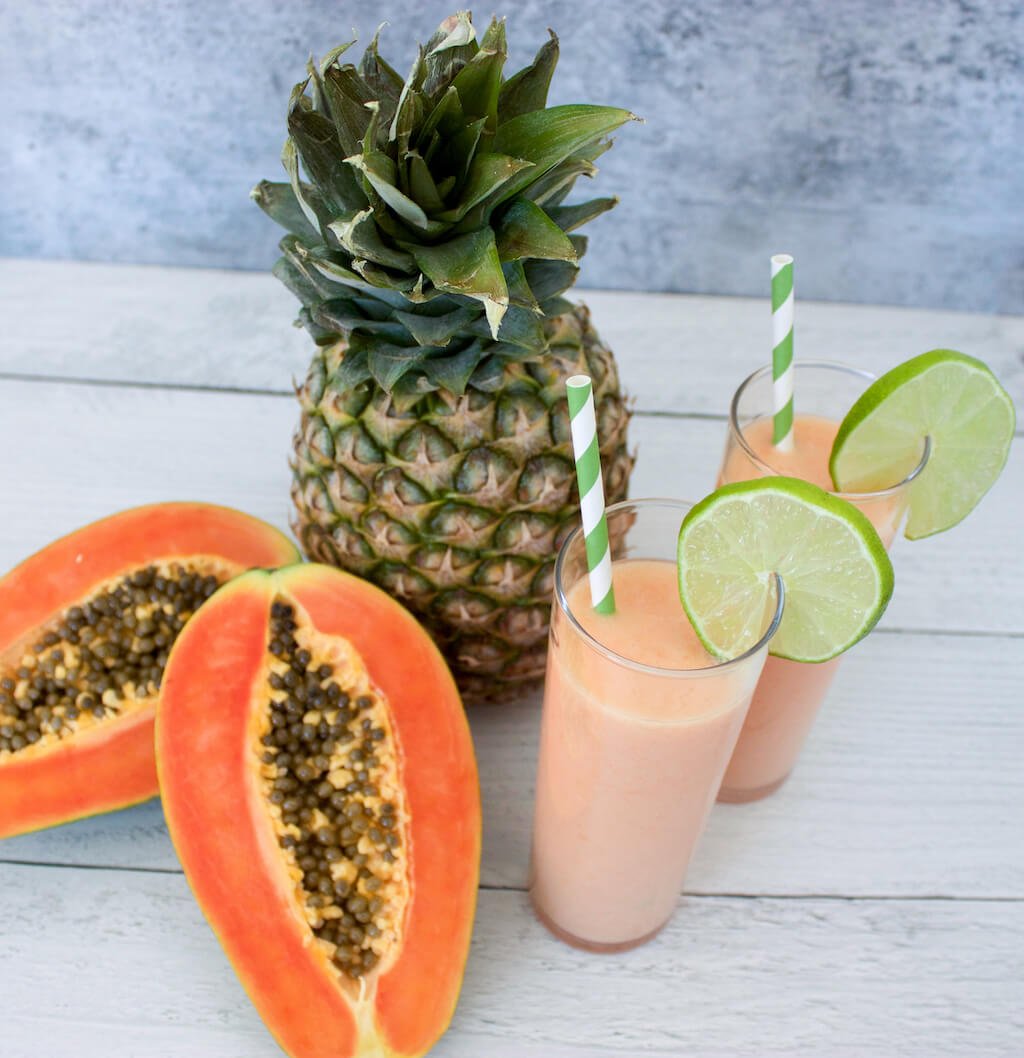 If you like piña coladas…
If you like piña coladas, you're going to love this tropical twist on this classic cocktail. It's perfect poolside, on hot summer evenings, or whenever you'd like to mentally escape to the beach.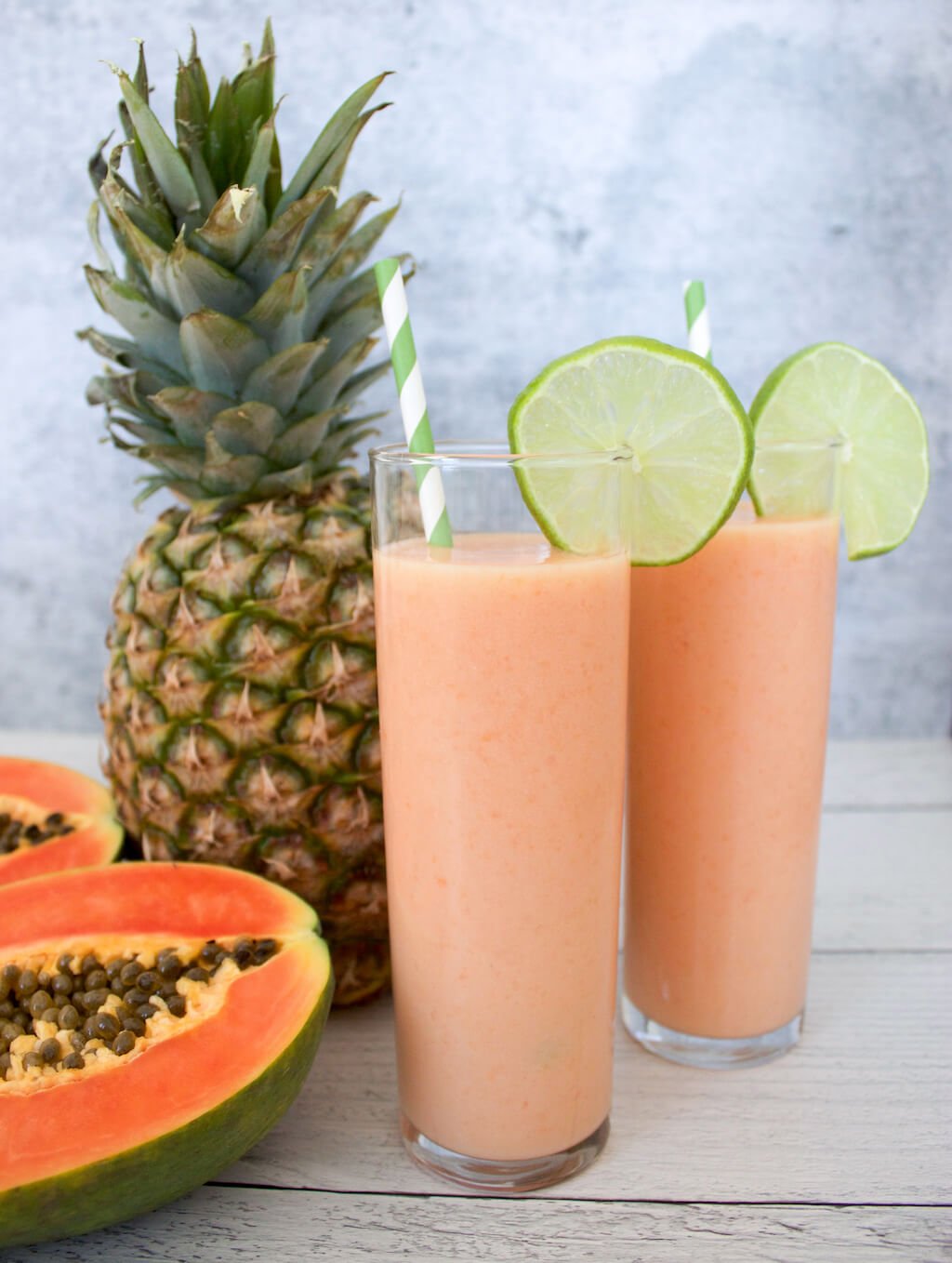 Papaya is a fruit grown in tropical climates around the world. Here in the U.S., Hawaii is one of the primary growing regions. Papayas are sweet, almost melon-like. Their soft texture makes them great for blending into cocktails or smoothies.
Papaya Piña Coladas have the pineapple-coconut flavor that we expect from a great Piña Colada, but with the added sweet, musky flavors of papaya. The papaya dials up the tropical vibes and after a couple of sips, you'll feel like you're sitting oceanside.
Turn this cocktail into a mocktail by leaving out the rum. Then the whole family can delight in this tropical drink.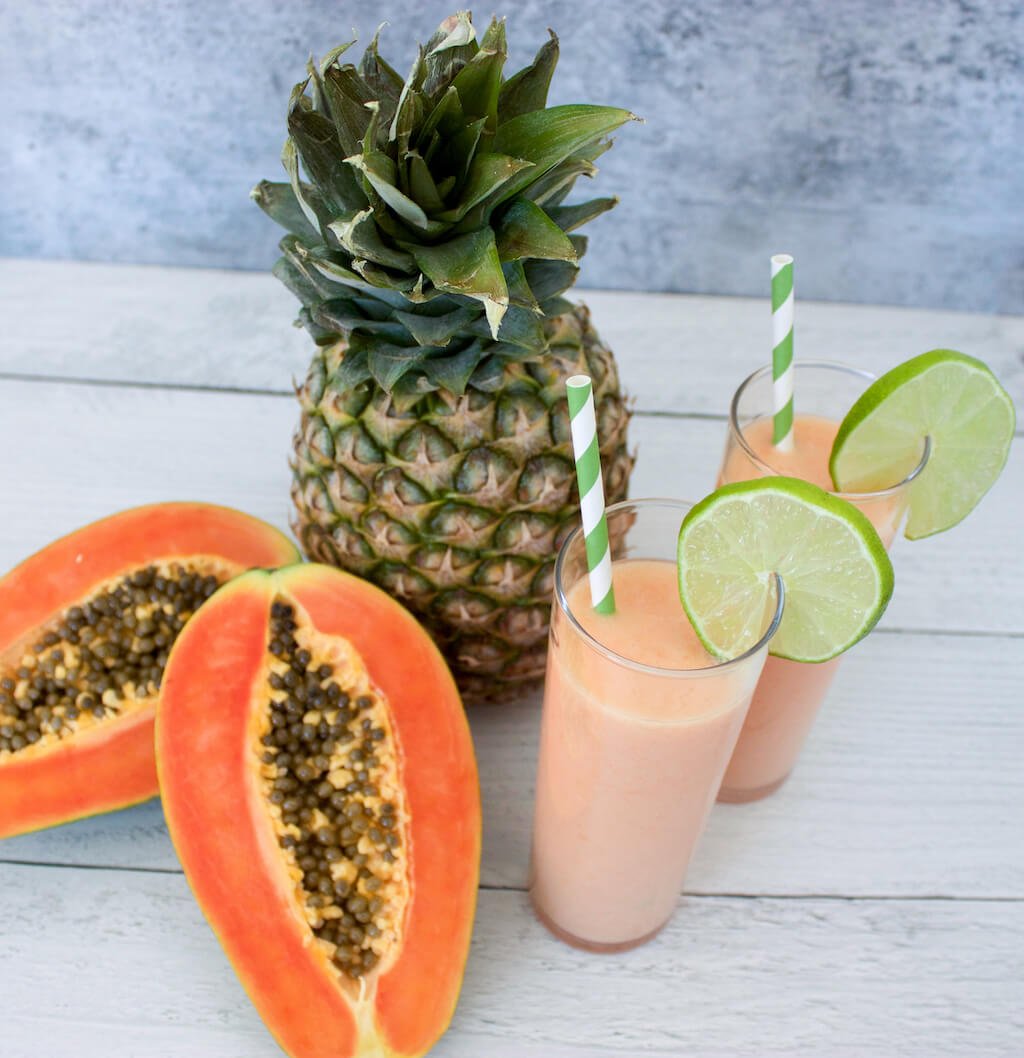 How to tell if papaya is ripe
The trick to any delicious papaya recipe is using ripe papayas. Unripened papaya will have a bland taste. Overripe papayas will have a stronger musk flavor.  If you notice an unpleasant scent or your papaya is mushy, it has likely overripened.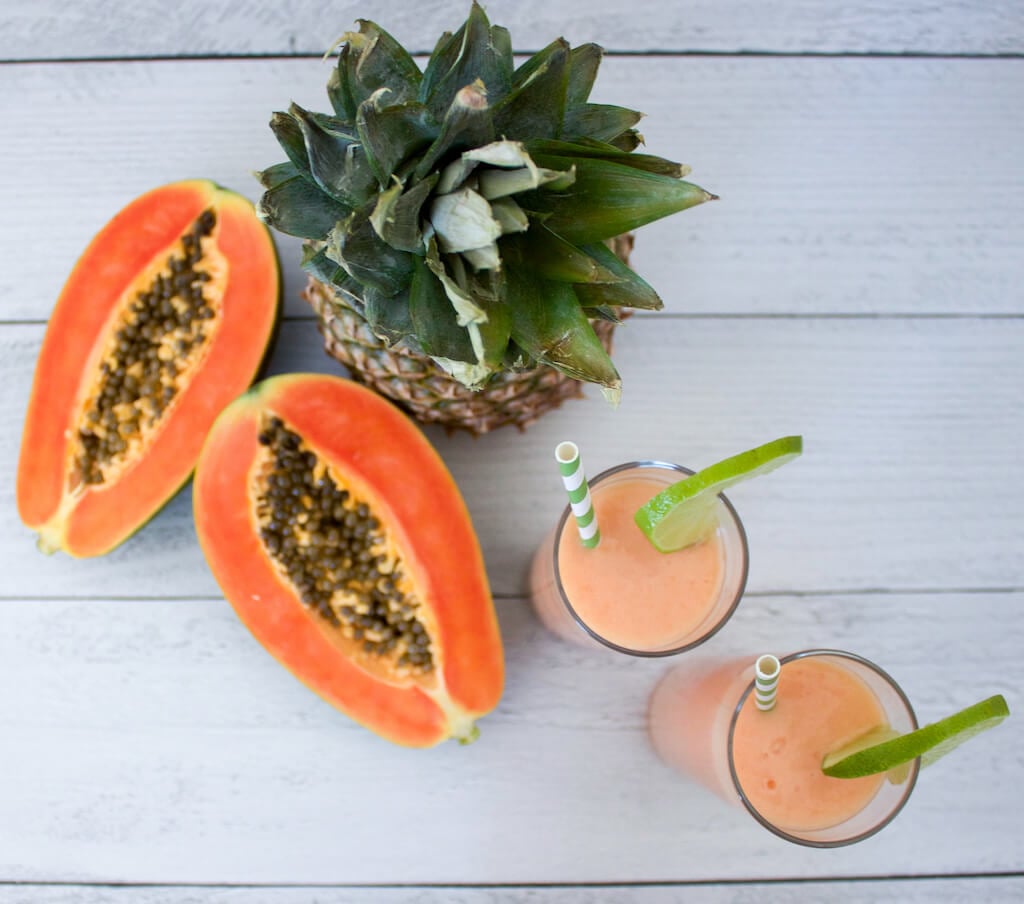 So how do you know when a papaya is at its peak ripeness? Red papayas (like the ones used here) have a green skin that will begin turning yellow as they ripen. Press your thumb into the flesh — a ripe papaya will yield to the pressure. Ripe red papayas will have a bright orange-red flesh.
Produce Moms Tip: Need your papaya to ripen more quickly? Place it in a paper bag with an ethanol-producing fruit, like a banana.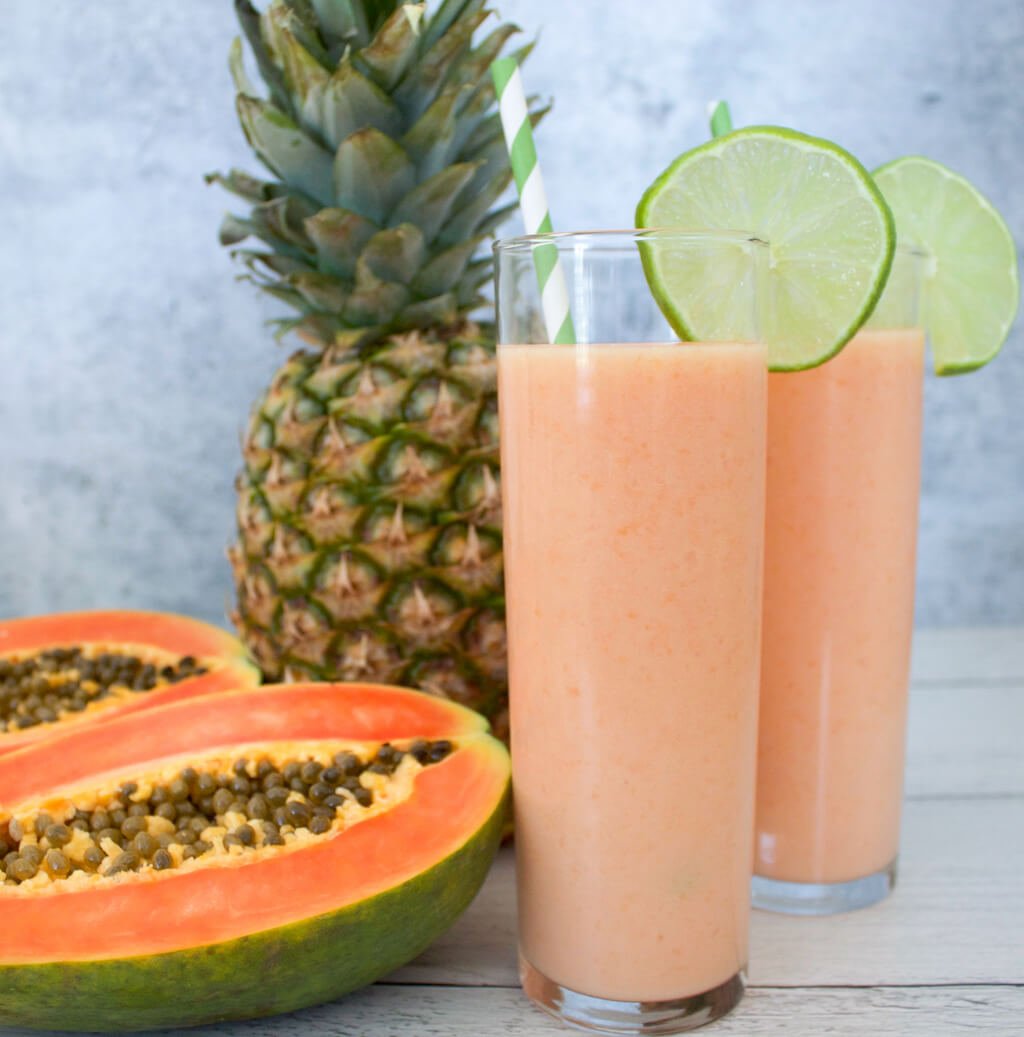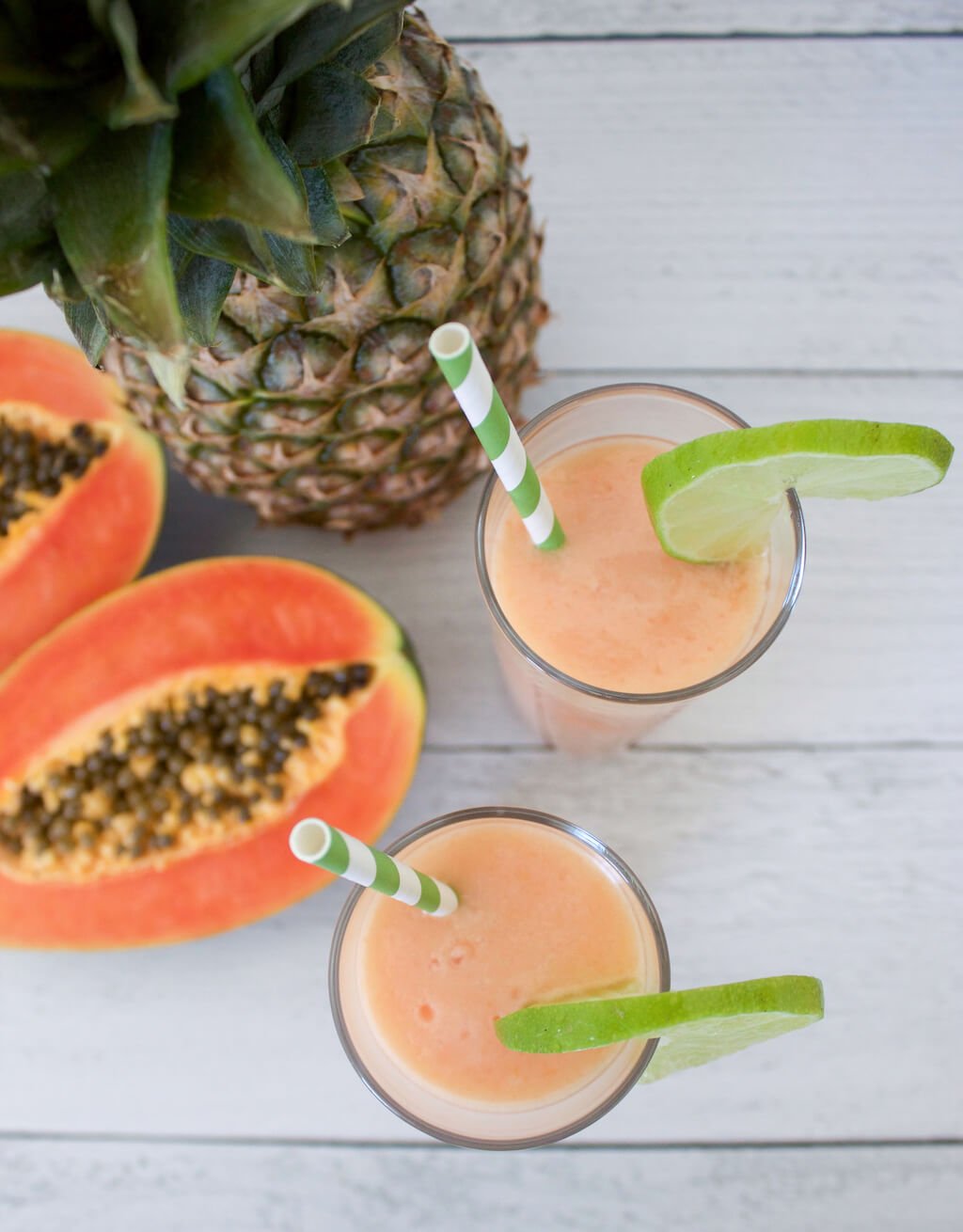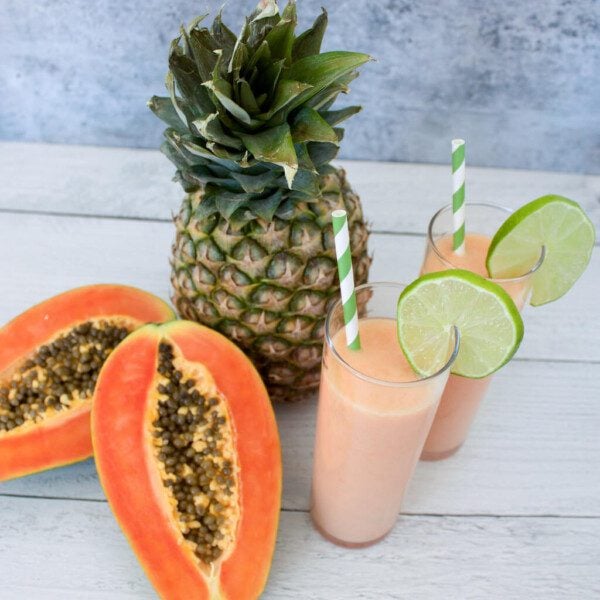 Ingredients
1

papaya

seeds removed and cut into small chunks

6

oz

pineapple juice

6

oz

cream of coconut

1/2

lime

juice only

2

cups

ice

3

oz

coconut rum
Instructions
Place all ingredients in a blender and blend until smooth. Divide evenly into glasses. Garnish with a slice of lime or wedge of pineapple and serve.
Nutrition information is automatically calculated, so should only be used as an approximation.
Like this? Leave a comment below!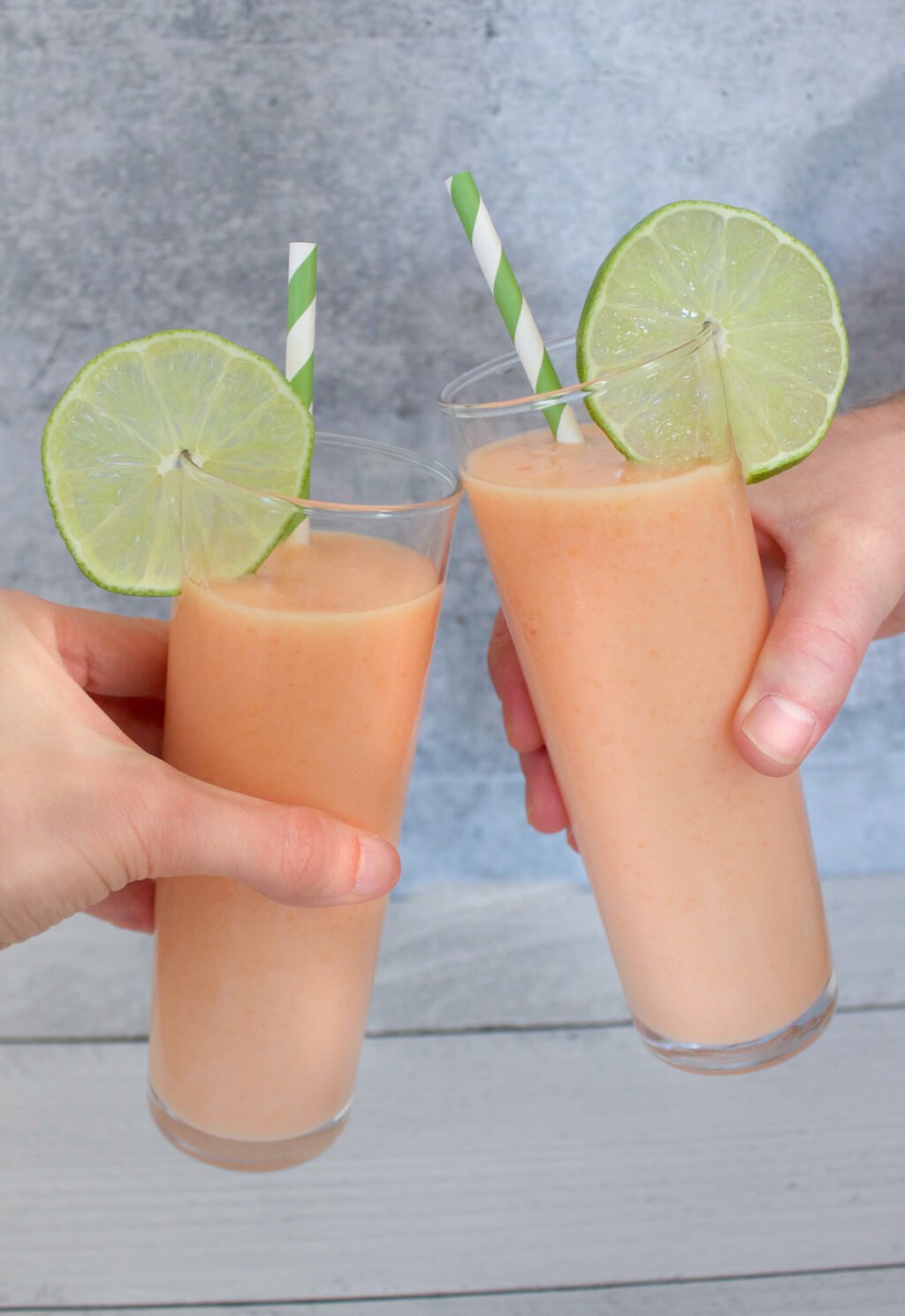 If you could use some tropical vibes in your life, be sure to add papaya to your grocery list and blend up some Papaya Piña Coladas this weekend.