Mother's Day Recipes: Colorful Ideas to Brighten Mom's Day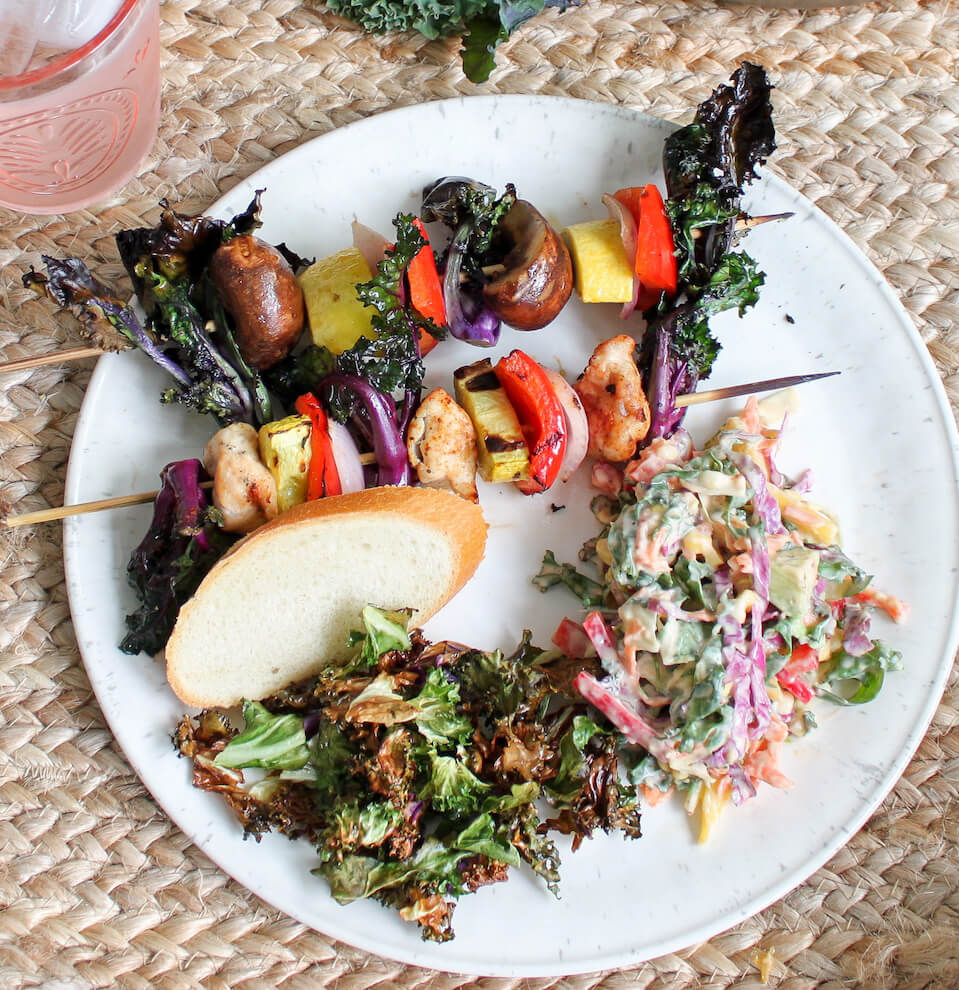 We teamed up with our brand partner Salad Savoy Corporation, the home of color, taste & nutrition®, to bring you three great recipes for Mother's Day.
There's no one quite like mom! She works hard all year — it's nearly impossible to count all the things she does for her family. This Mother's Day, give mom a much needed day off. Let her relax while you take care of things, including preparing a delicious meal.
Salad Savoy Corporation makes creating a beautiful and delicious meal easy. Their products are full of vibrant colors. Salad Savoy®, their namesake veggie, is a relative of kale and cabbage and grows in bright white and violet heads.  Multi-Colored Lollipops® Kale Sprouts, a cross between red kale and Brussels sprouts, have a distinct purple and green color that is quite eye-catching.
Both Salad Savoy® and Lollipops® are versatile veggies and can be prepared using just about any method. For our first recipe, we'll use the grill. For our second, there's no cooking required at all! And for the third, we'll use an air fryer. Let's get started.
First up on the menu is Chicken and Lollipops Kabobs. Pass mom a cocktail while you fire up the grill! Chicken and veggies are a classic kabob combination. The addition of Lollipops elevates this classic to the next level!
Ingredients
12

Lollipops® Kale Sprouts

1/2

lb

chicken breast

cubed

1

yellow squash

sliced into half moons

1/2

red onion

cut into large pieces

1

red bell pepper

cut into large pieces

1/2

package

baby portabella mushrooms

1

tbsp

olive oil

Old Bay Seasoning

to taste
Instructions
Combine chicken and vegetables in a large mixing bowl and coat with olive oil. Add seasoning to taste.

Add chicken and vegetables to skewers.

Grill kabobs over medium-hot heat for 12-15 minutes, turning occassionally. Remove from heat once chicken is cooked through and vegetables are tender.
Notes
Do not place kabobs over direct flame or vegetables will scorch.
You'll want to serve something alongside the Lollipops and Chicken Kabobs. Salad Savoy Southwestern Slaw is the perfect companion. You can make this recipe ahead of time, so it's ready to go as soon as the kabobs come off the grill.
Salad Savoy Southwestern Slaw is sweet, tangy and all around delightful! Its southwestern flair is courtesy of the sweet corn, avocado, mangos, chili and chipotle powders. Salad Savoy makes a crunchy and colorful base. This slaw is lighter than most, making it a great choice to serve on a warm Mother's Day afternoon.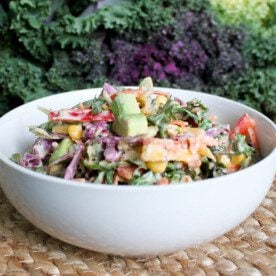 Ingredients
2

cups

white Salad Savoy

thinly sliced

2

cups

violet Salad Savoy

thinly sliced

1

red bell pepper

thinly sliced

1

cup

Carrots

shredded

1

mango

thinly sliced

3/4

cup

sweet corn

canned or fresh

1

avocado

cut into small pieces

1/2

cup

non-fat Greek yogurt

3

tbsp

whole grain mustard

2

tsp

lime juice

1

tbsp

honey

1/4

tsp

chipotle powder

1/4

tsp

chili powder

salt and pepper

to taste
Instructions
Combine all the vegetables and fruit in a large mixing bowl.

In a seperate bowl, whisk together Greek yogurt, mustard, lime juice, honey, chipotle powder, chili powder, salt and pepper.

Add the dressing mixture to the vegetables and fruit. Gently stir until combined. Refrigerate if not serving immediately.
Add some more crunch to mom's plate with Air-Fried Salad Savoy Chips. They take minutes to make and seconds to eat. They're seriously impossible to resist!
These chips are lightly fried and seasoned with sea salt — that's it! This simple preparation keeps the focus on the mild flavors of Salad Savoy and the satisfying crunch that frying creates. Sometimes, simplicity is best!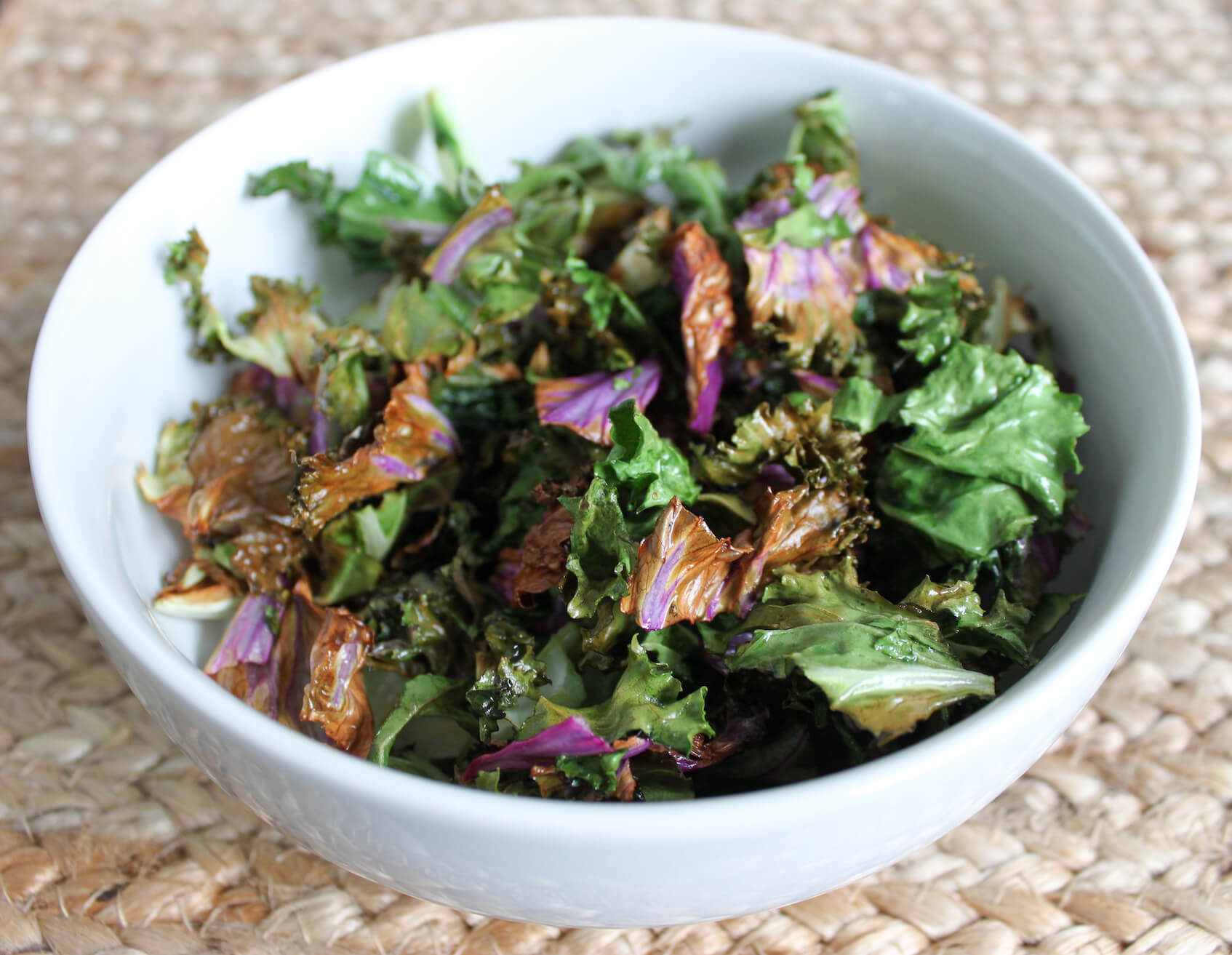 Mom will be majorly impressed by this colorful, nutritious, and delicious meal. It's a great way to show her just how much you care and appreciate her.
Happy Mother's Day! How will you celebrate mom? Do you plan to cook her a meal? Let us know what you'll be serving in the comments below.  
Learn more about Salad Savoy and get additional recipes, here.