Mango Nectarines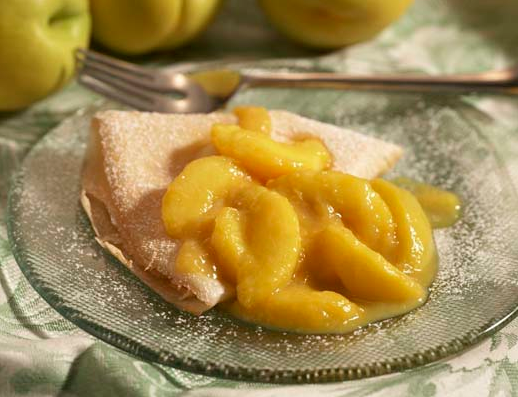 Ingredients
1

tbsp

butter

unsalted

1-1/2

lbs

mango nectarine

peeled (or substitute with organic white nectarines)

1

tbsp

lemon juice

freshly squeezed

2

tbsp

dark brown sugar
Instructions
Set a strainer over a bowl and cut the mango nectarines into the strainer, so their juice collects in the bowl.

Heat the butter in a non-stick skillet over medium heat. When it is hot but not smoking, add the mango nectarines and sauté them until they sizzle and their juices reduce and begin to thicken, 2 to 3 minutes. Sprinkle the sugar over them and sauté until the juices further thicken and the sugar caramelizes slightly, about 1 minute. You may want to increase the heat under the pan to medium-high.

Add the lemon juice and sauté until the juices thicken, then add any mango nectarine juice that collected in the bowl, and shake the pan so that all is well blended. Let the mango nectarines cook, shaking the pan occasionally, until the juices are very thick, which will take a minute or so. The total cooking time will be about 6 minutes.

Transfer the mango nectarines to 4 warmed dessert plates, or to a warmed serving dish. Serve with Melissa's crepes.
Recipe and photo provided by Melissa's – http://www.melissas.com