Lite-Brite-O'Lantern
I have always been entertained by all the things you can do with pumpkins! You can carve them, paint them, eat them and decorate with them and I'm sure the list goes on.
However, carving with kids can get a little tricky and that's why this Lite-Brite pumpkin is a great alternative! This carving idea is so simple yet the kids still get to enjoy scooping the goop!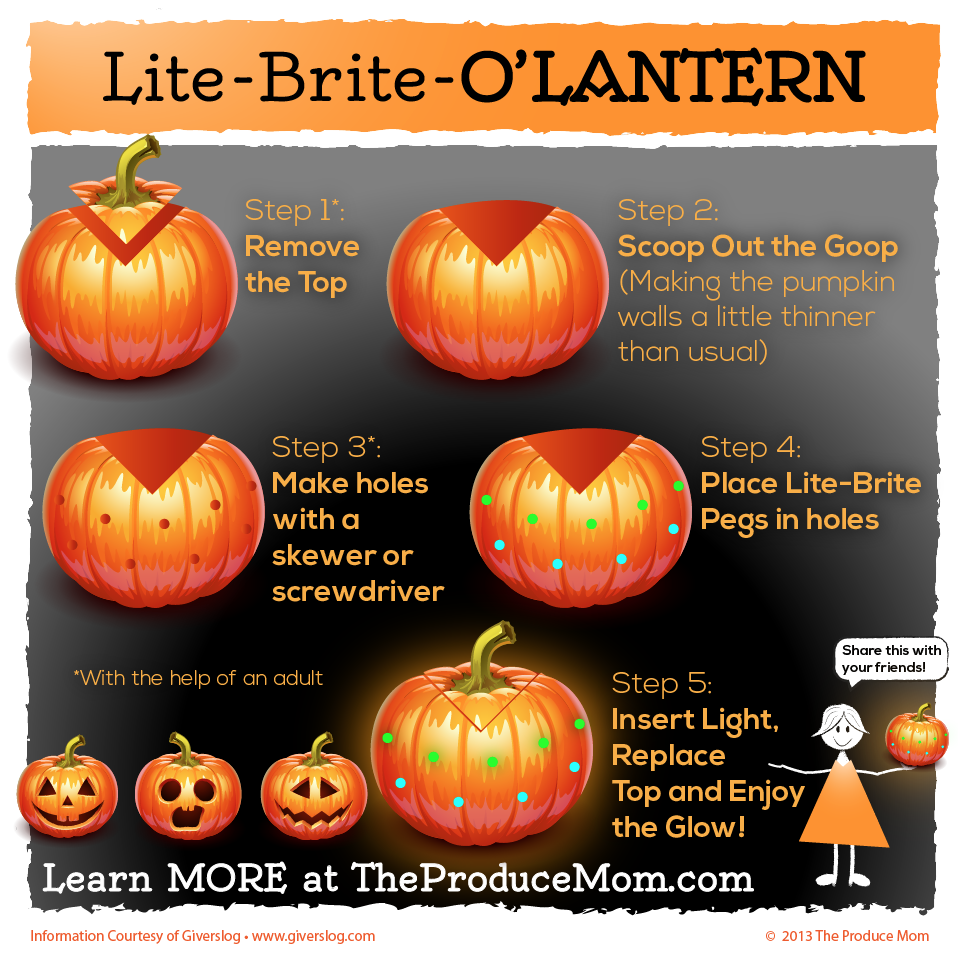 Step 1:
Safely remove the top of the pumpkin.
Step 2:
Scoop the goop! Scape the walls of the pumpkin making them a little thinner than usual. You can do this by just dragging a spoon against the walls.
Step 3:
Make small holes with a skewer or screwdriver into the walls of your pumpkin.
Step 4:
Place Lite-Brite pegs into the holes.
Step 5:
Insert light, replace the top of the pumpkin and enjoy the glow!
Share your Lite-Brite pumpkins with me on Facebook and Twitter!
xoxo
Produce Mom