Hoosier Stew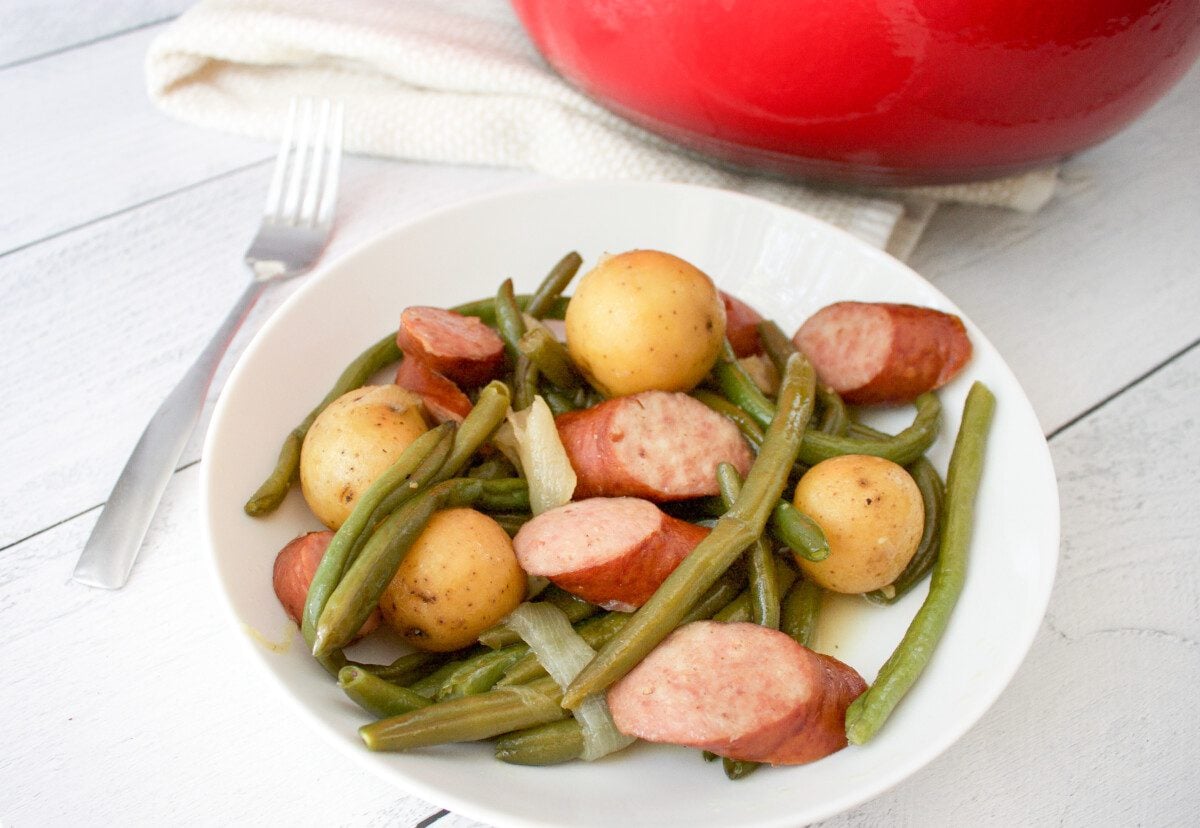 Hoosier Stew is a one-pot hearty meal the whole family will love!
Hoosier Stew is a hearty Midwestern classic that consists of green beans, potatoes, and smoked sausage. It's a comforting dish to enjoy on chilly fall and winter nights.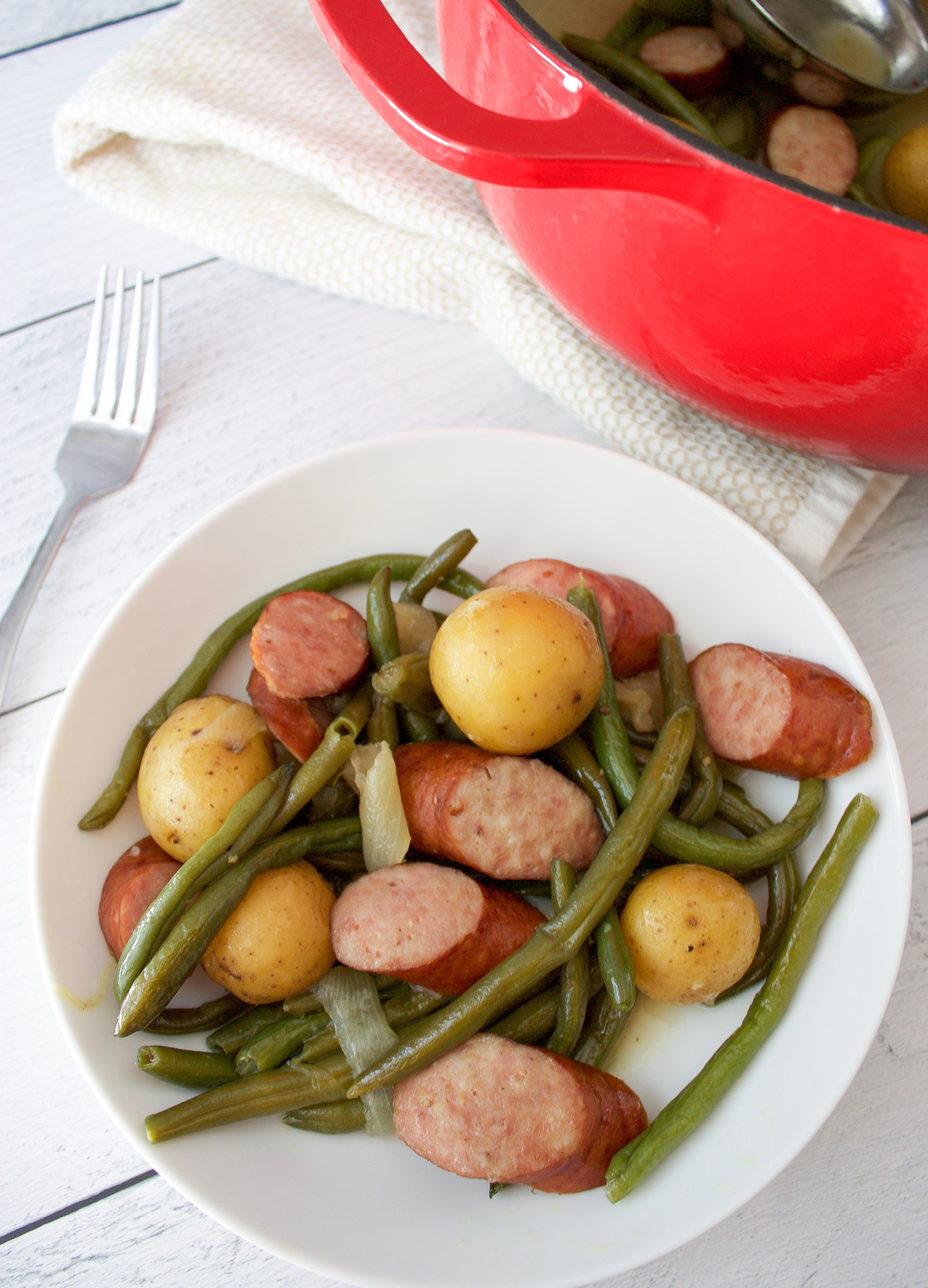 We love quick and easy meals and it doesn't get much easier than Hoosier Stew. All the ingredients are cooked in one pot. Yes, that's right… only one dish to clean up! Plan this meal for evenings you know you won't have a lot of time to cook dinner but still want to serve something delicious.
You can make this dish with frozen or canned green beans, but fresh tastes best. Did you know green beans contain loads of vitamins, minerals, antioxidants, and flavonoids? One such flavonoid, catechin, has been shown to reduce body fat and prevent obesity. Yes, please! Additionally, green beans are a good source of vitamin A, vitamin C, betacarotene, folate, and B-vitamins.  Green beans are always something you can feel good about dishing out onto your plate!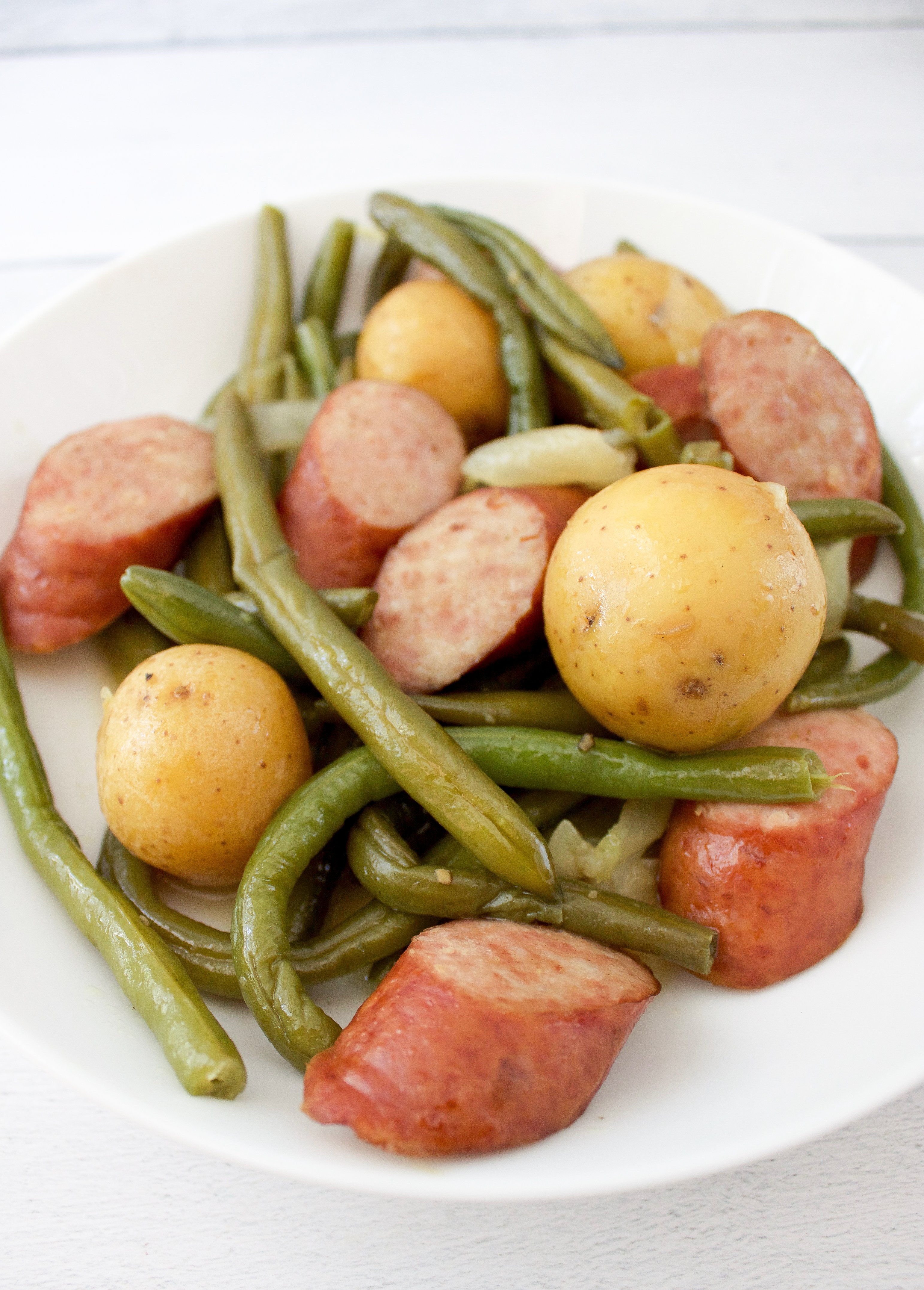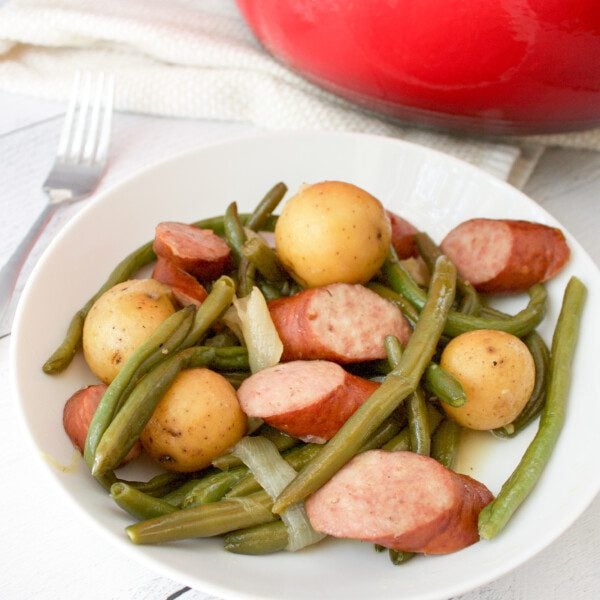 Ingredients
2

tbsp

butter

1

white onion

sliced

1

lb

green beans

1

lb

yellow potatoes

12

oz

smoked sausage

sliced into 1/2" rounds

1

bouillon cube

1/2

cup

water

salt and pepper

to taste
Instructions
Melt butter in a dutch oven over medium heat. Add onions and potatoes and cook for 5-10 minutes uncovered, or until onions begin to caramelize.

Add the remaining ingredients and cover. Reduce heat to low and simmer for 20-30 minutes or until potatoes are tender, stirring occasionally. Serve hot.
Add green beans, yellow potatoes, white onions, and smoked sausage to this week's grocery list and enjoy Hoosier Stew for dinner. Let us know what you think! Tag us in your recipe photos on Instagram @theproducemoms.
Looking for a vegetarian green bean dish? Try this veggie boil! 
Potato-lovers will love our FREE potato eBooks! Download them here:
Have you ever cooked Hoosier Stew before? If not, will you give it a try? Let us know in the comments below.