Greek Salad Kabobs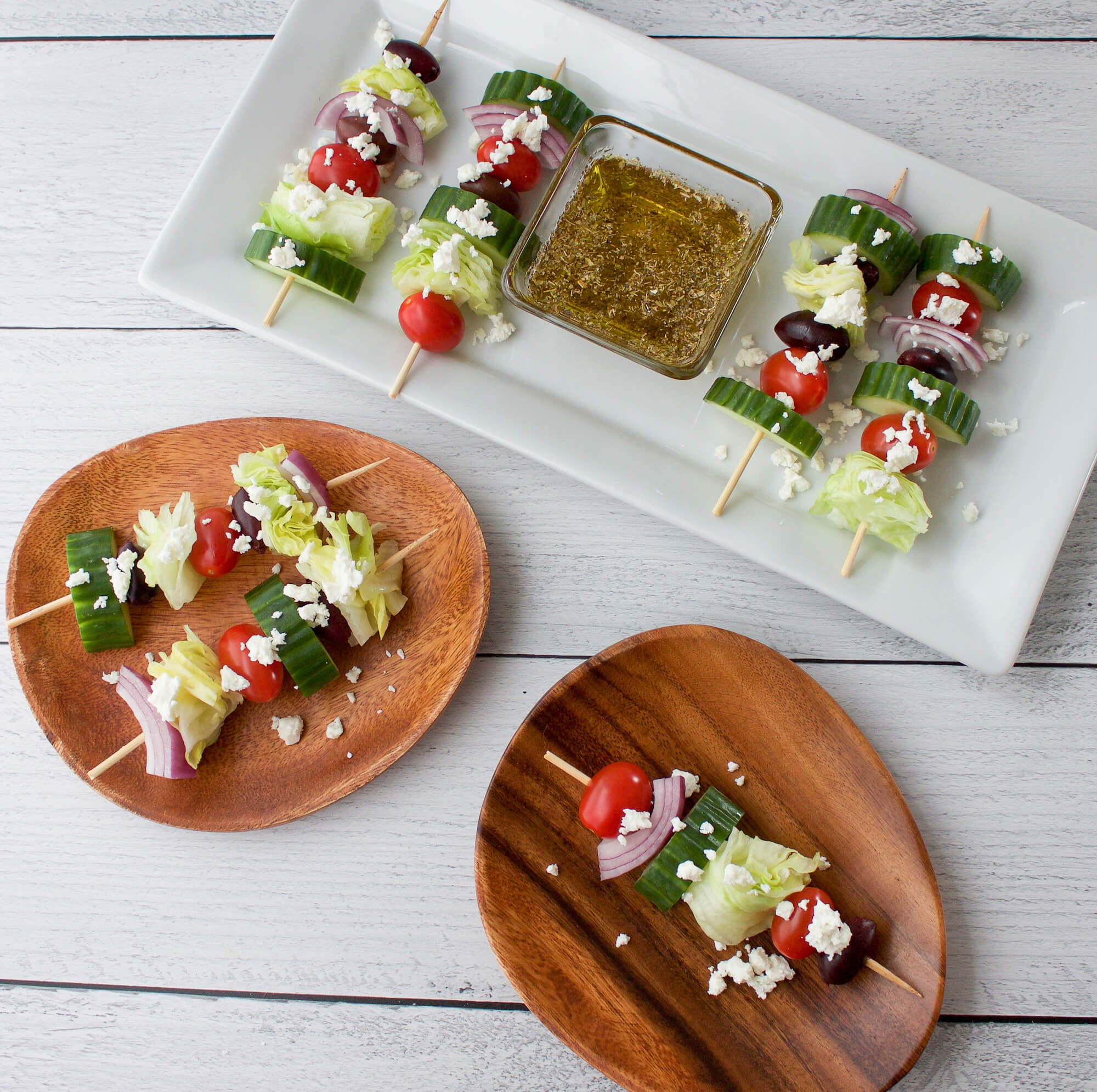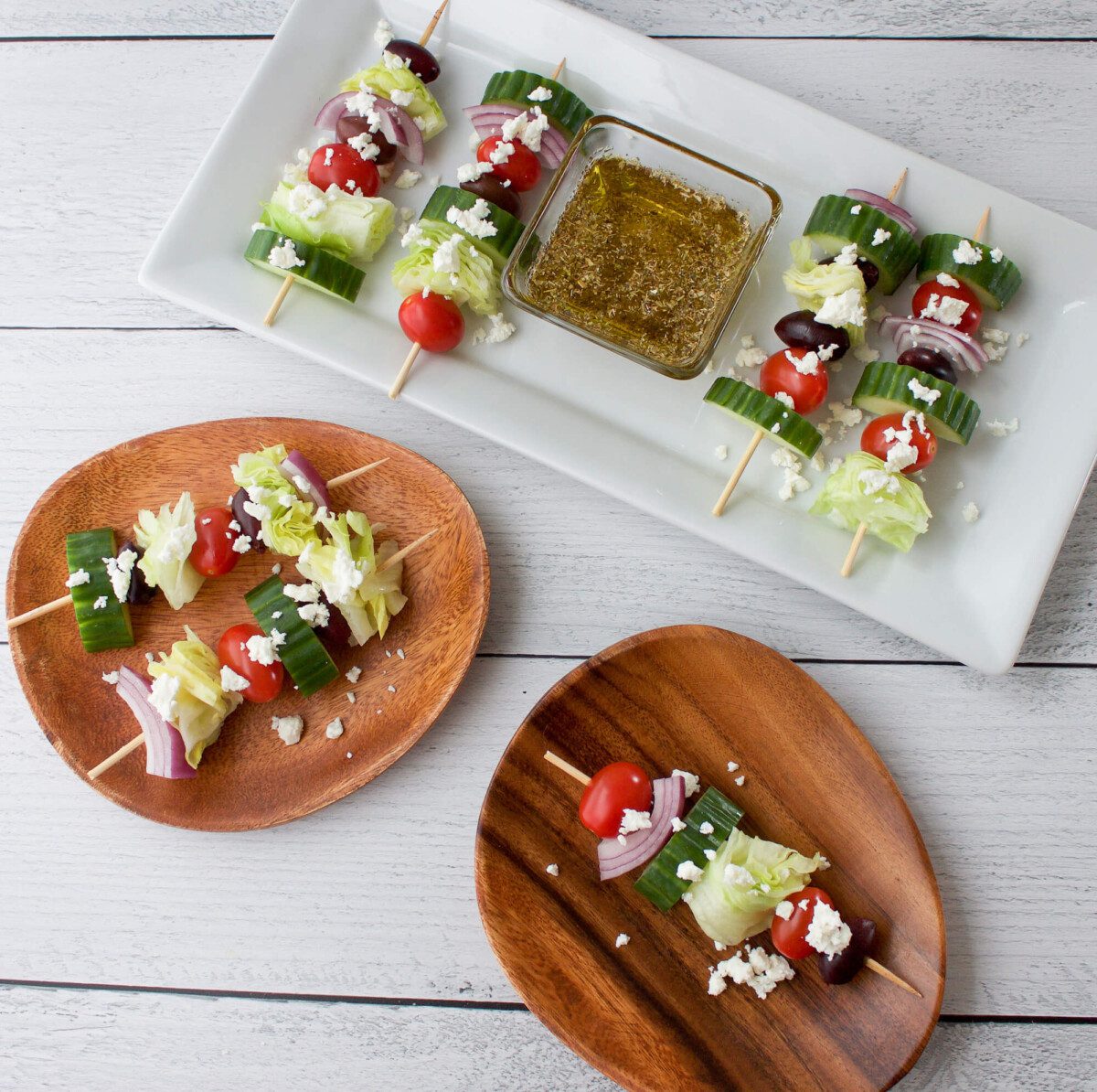 The easiest, most fun way to eat a salad!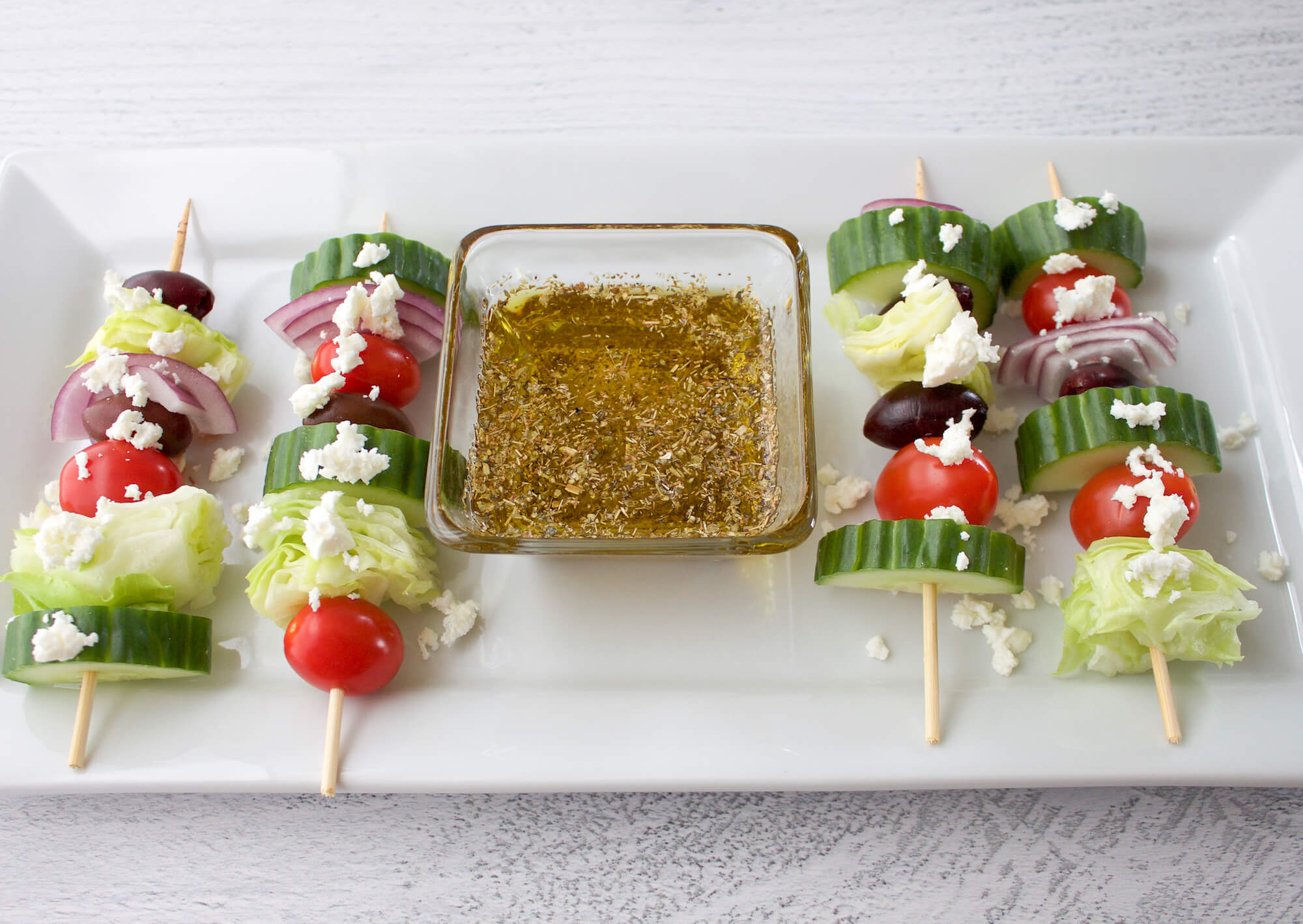 Balancing a salad plate and a drink at a party requires skill! Help your party guests out by serving a salad that's easy to eat, whether standing up or sitting down. Greek Salad Kabobs require no eating utensils or even plates! They're especially great for backyard parties… you can be eating a Salad Kabob with one hand and playing bean bag toss with the other!
Salad Kabobs are kid-friendly. It's just more fun eating food off a stick! Kids can easily help make this recipe too. Provide the veggies and let them create their own skewers. 
Making Greek Salad Kabobs
Begin by washing and chopping your vegetables. Cut cucumbers into half moons and roughly chop a red onion. Cut lettuce into small wedges. Iceberg lettuce is less delicate than other salad greens and holds onto the skewer nicely. The tomatoes and olives can be put on the skewers whole so there is no need to chop or slice them.
Once your veggies are prepped, begin sliding them onto skewers. Alternate between different veggies to get a variety on each skewer. Any pattern will do and not every skewer needs to look the same.
Once your vegetables are on the skewers, place them on a platter and sprinkle with feta cheese. Use feta that is packaged in brine, as opposed to pre-crumbled feta which can be dry and won't stick to the veggies nearly as well.
Serve Greek Salad Kabobs with the Greek salad dressing of your choice. Olive oil and herbs does the trick too!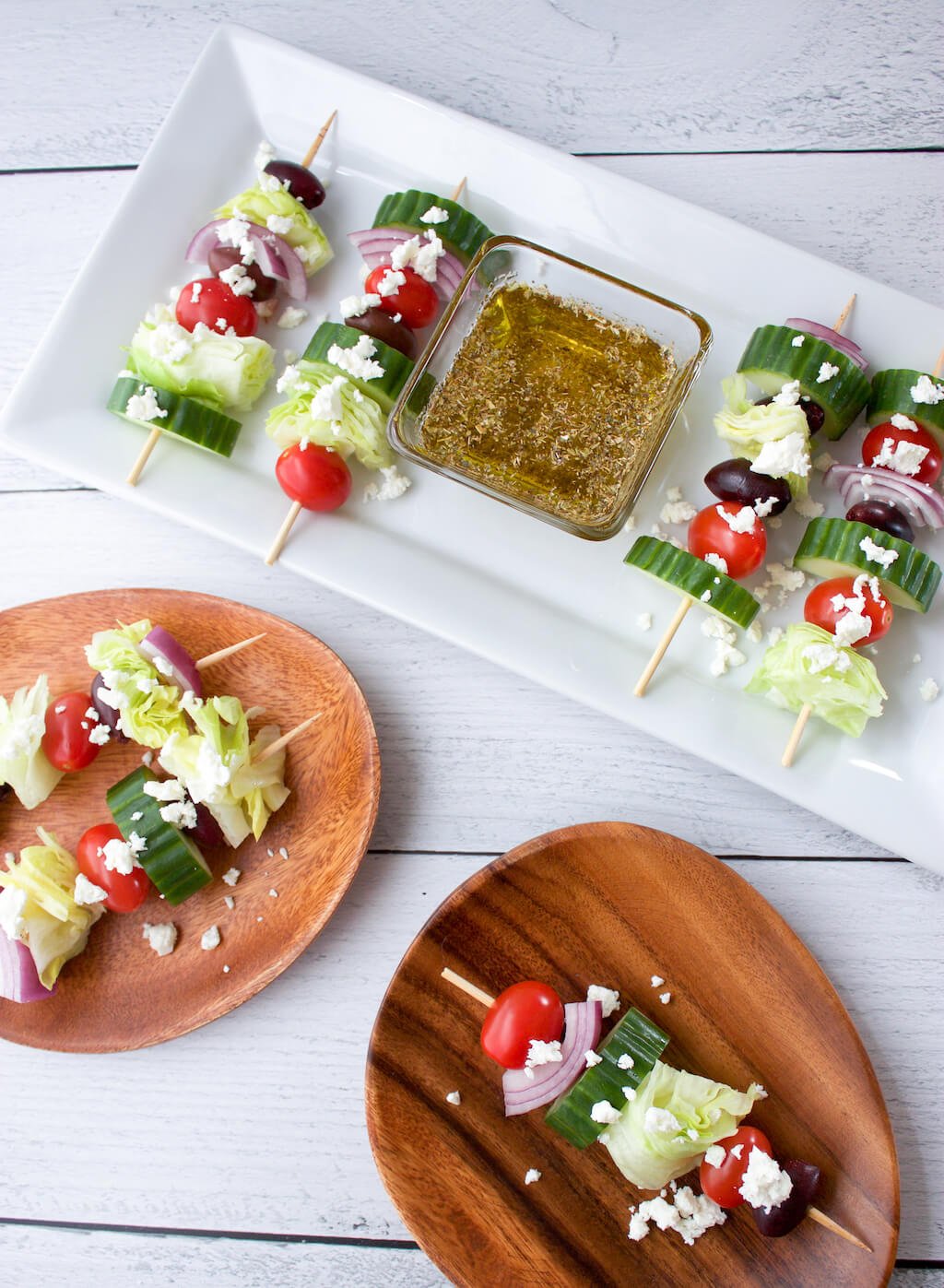 Ingredients
Salad Skewers
cucumber

cut into half moons

red onion

chopped

grape tomatoes

black olives

iceberg lettuce

chopped into small wedges

feta cheese in brine

crumbled
Dressing
extra virgin olive oil

dry oregeno
Instructions
Place vegetables on skewers. Alternate between vegetables to get a variety on each skewer.

Sprinkle salad skewers with feta cheese.

To make salad dressing: combine olive oil and oregano and stir.
Are you entertaining soon? Be sure to add Greek Salad Kabobs to the menu!