Apple, Sweet Potato, & Turkey Salad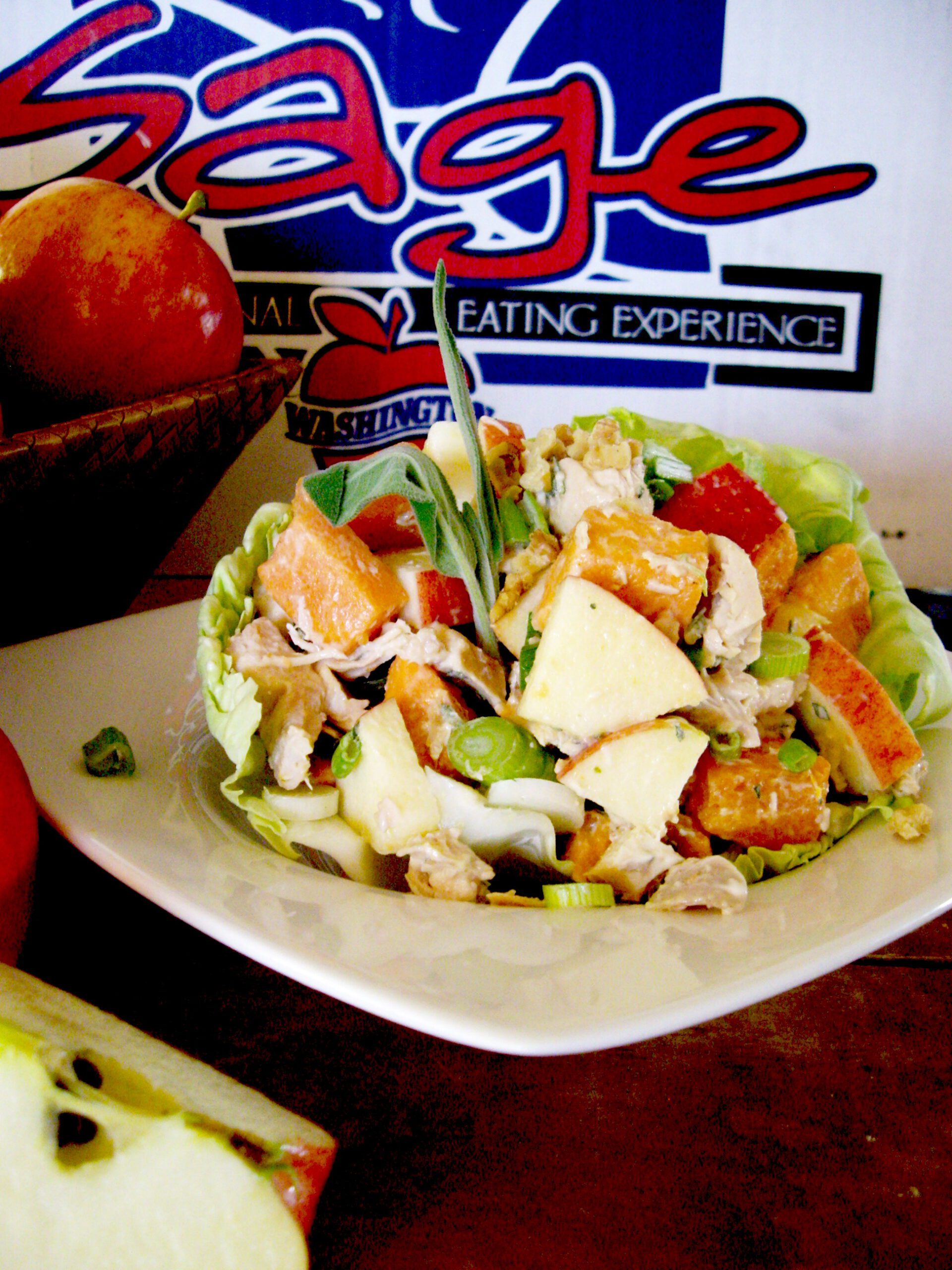 Recipe courtesy of our brand partner, Sage Fruit. 
Apple, Sweet Potato, & Turkey Salad is a hearty main-course salad. It's a perfect way to use up any leftover turkey and/or sweet potatoes from the holidays!
This salad can be made with any apple variety, but we recommend Gala. Gala apples originated in New Zealand and brought to the United States in the 1970s and today are one of the countries most popular varieties. They are a cross between Kidd's Orange Red and Golden Delicious. Gala apples are extra sweet and juicy, giving this salad lots of flavor. You can find Gala apples in grocery stores year round.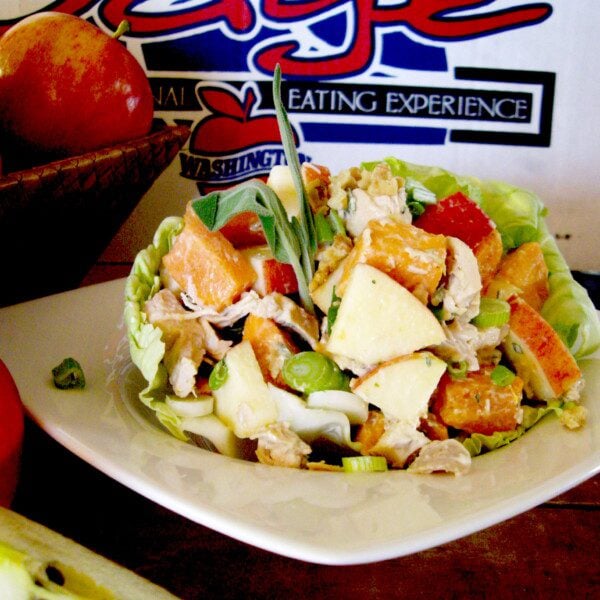 Ingredients
2

cups

apple

unpeeled, cored, cubed (Gala apples recommended)

1/4

cup

mayonnaise

light

2

cups

sweet potato

cooked, cooled, cubed

2

cups

turkey

cooked, chopped

3

tbsp

sage

chopped

1/2

lemon

juiced

2

green onion

chopped

1

tbsp

rosemary

chopped

1/2

tsp

garlic salt

1/2

cup

walnuts

toasted, chopped

pepper

to taste
Instructions
In a large bowl add all the above ingredients and gently toss with spoon until well combined. Serve on a green cabbage leaf and garnish with walnuts and a sprig of fresh sage.

Refrigerate any leftover salad.
Be sure to add apples to this week's grocery list and make Apple, Sweet Potato, and Turkey Salad for lunch or dinner. You can find more delicious salad recipes here.