Food is Culture: Grandma Sansone's Green Tomatoes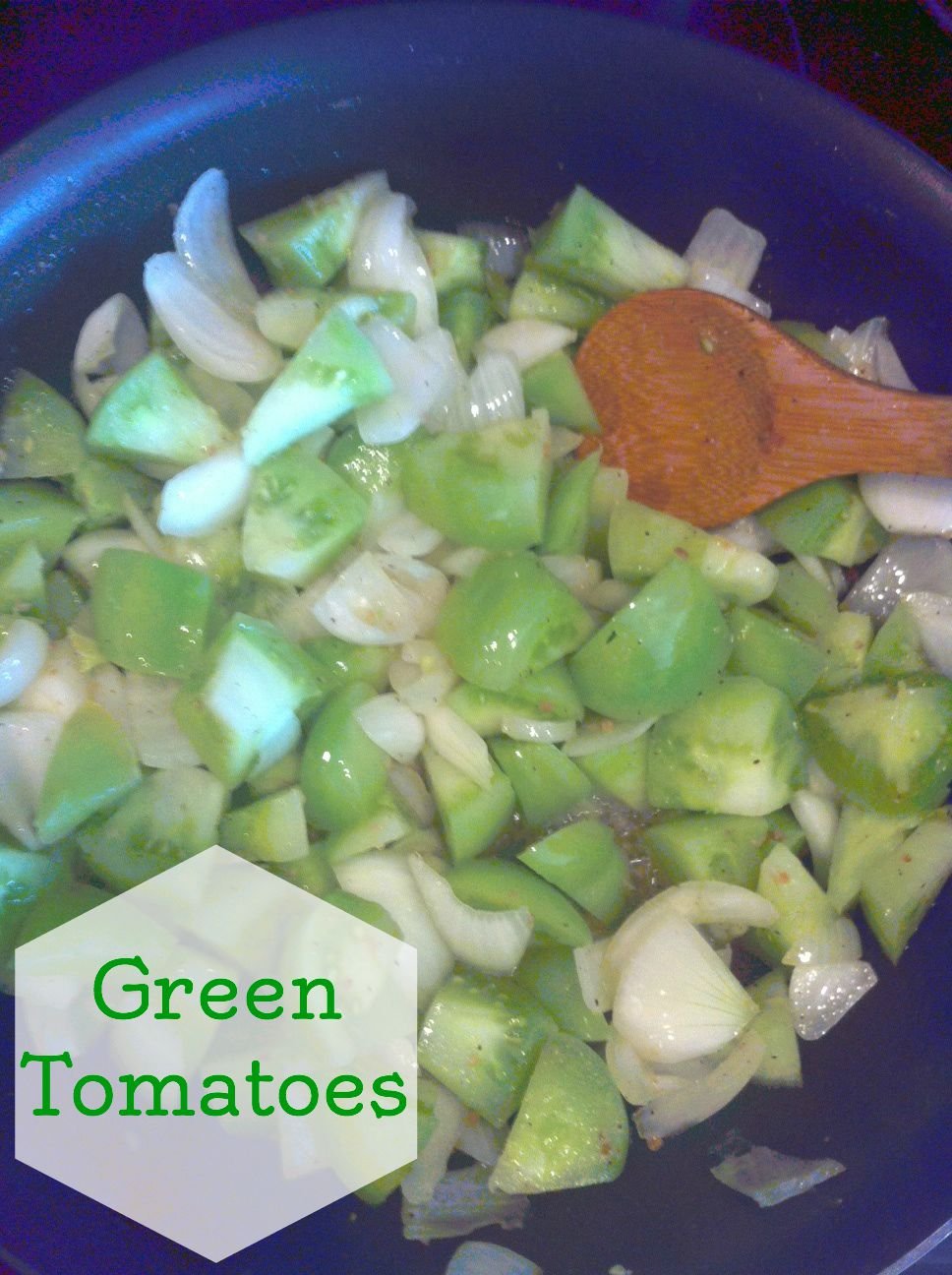 Your family tree has deep roots in Sicily, Italy. Your childhood memories include working with your uncles at the Indianapolis Produce Terminal. You fall in love with a man named Chris Mascari, who is also from a Sicilian family. Who also grew up loading trucks at the Indianapolis Produce Terminal. Who now owns the best produce distribution company in the United States. And even as an owner… he still buys the tomatoes for Indianapolis Fruit Company.
As one of Chris' employees, I think this stubborn affinity to tomatoes is simply due to his passion and knowledge. He does it right. My boss knows tomatoes! Why would anyone else buy this product for Indianapolis Fruit to sell to our customers? All produce, but especially tomatoes, are part of Chris Mascari's culture.
Now how does the wife of Chris Mascari prepare tomatoes for dinner? How could she possibly cook something that would impress this tomato god? Or meet his particular standards? That's easy. Augie makes them the way her mama did. That's the cool thing about food. To some people, this recipe is just Sauteed Green Tomatoes. But to Augie, Chris & their daughter, Chelsea…. this is Grandma Sansone's Green Tomatoes. And to me, that represents greater culture than anything you will find on ancestry.com or a family tree.
I don't have a swanky Italian heritage to pass down to my boys. I'm an American mutt. Furthermore, Chip & I share minimal parallels when it comes to the definable cultures: ancestry, religion, language (yo hablo español) & more. But just like this recipe from Grandma Sansone… Mac & Joe will learn recipes that I learned from my mom or grandma. That is culture. And it's a very powerful culture. Now I'm guessing your family is like mine & you have specific foods that you serve for birthdays, holidays or anniversaries. Or maybe you have that 1 special dish which will always be remembered as the last meal you cooked with your mom. Or the first meal you cooked with your daughter. That is culture, my friends. And arguably, it is the most meaningful culture. Food… so many reasons to love it!
First, aren't Chris & Augie ADORABLE: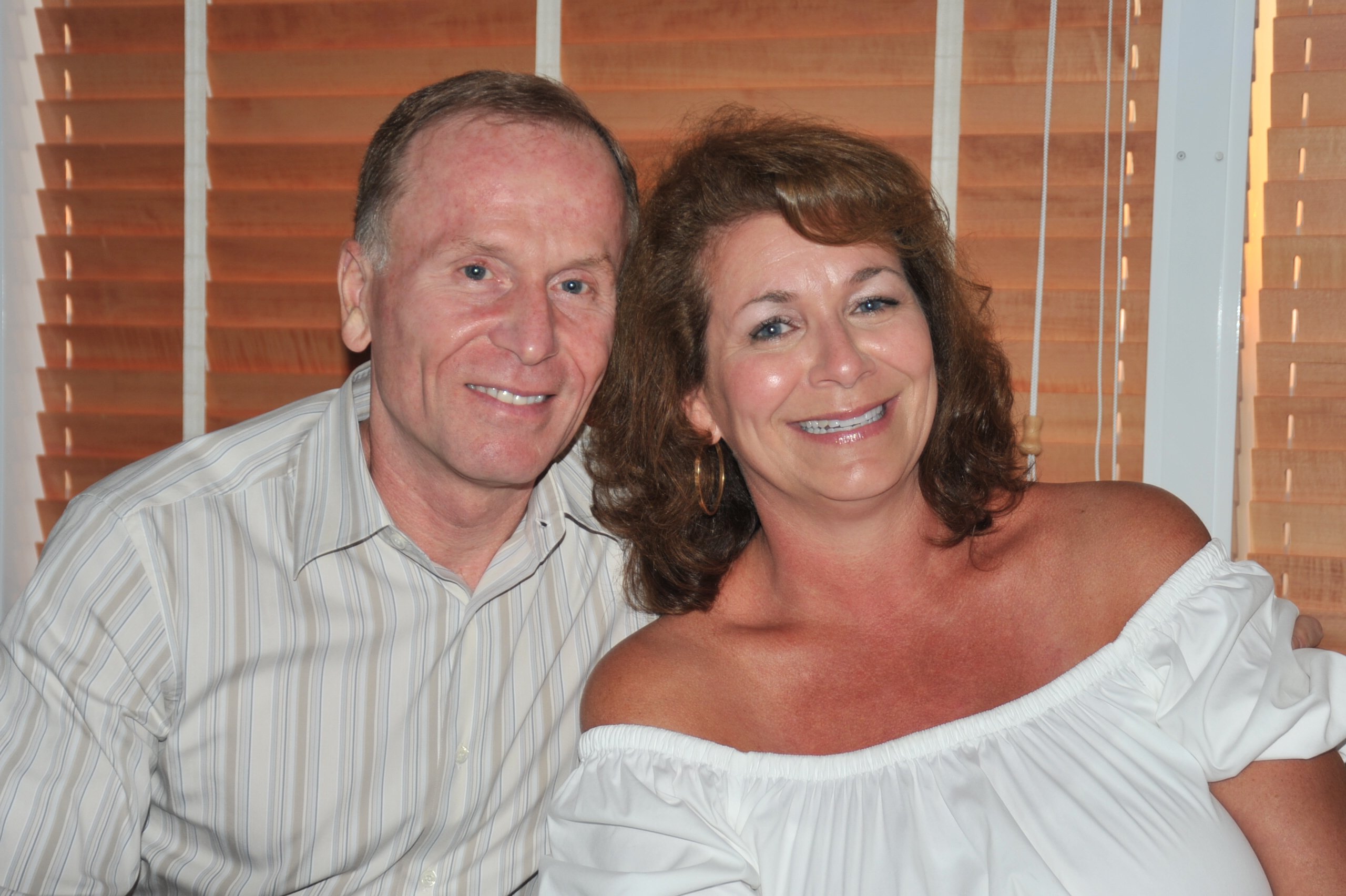 We always have a Boss' Day Survey here at Indy Fruit & in 2009 this duo was voted "most likely to be seen making out in the back seat of a cab" by all the employees. What an honor! Seriously. I totally want Chip & I to be that blissfully married couple – or at least that's how I want people to perceive us. 😉
And here is a picture of Chelsea, their daughter, and I at the Britney Spears concert. Chelsea & I are BFFs here at Indy Fruit and we only enjoy the finest of live music (obviously). And, yes, I'm wearing the Britney Spears Fan Club Tshirt.
Now – on to the recipe. Most people think you can only fry green tomatoes. If you haven't learned this yet, just keep following my blog & you will soon share my sentiment…. most people are wrong. About everything. Preparing green tomatoes is no exception. Let me show you how to saute them.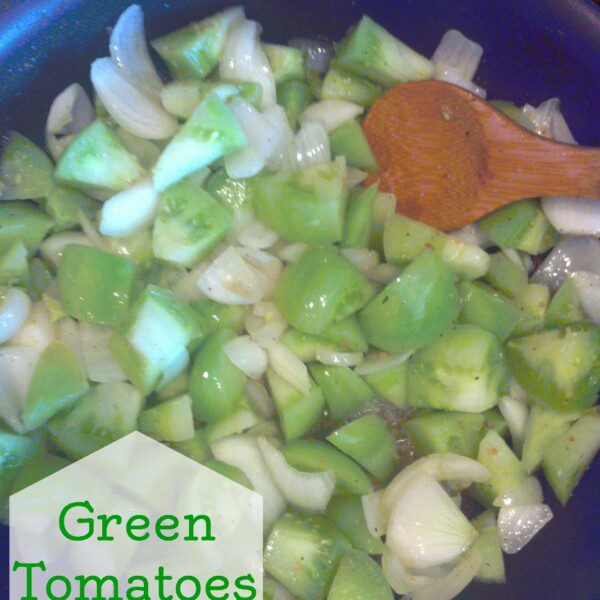 Ingredients
3

green tomato

1

onion

1-2

pkg

Truvia

obviously Nona used sugar, but Augie is way too fashionable for that!

1

tbsp

olive oil

or coconut oil

garlic

minced

salt and pepper

to taste
Instructions
Remove stems from tomatoes.

Dice tomatoes and onions.

Heat oil in skillet, add tomatoes, onions & Truvia.

Stir occasionally, cook mixture on medium-low heat for about an hour. Add garlic, salt & pepper to taste during last few minutes of cooking.

Enjoy — Thank you Grandma Sansone!
xoxo Produce Mom