Episode 26: Creating the Perfect Veggie Noodle with Mason Arnold, Founder of Cece's Veggie Co.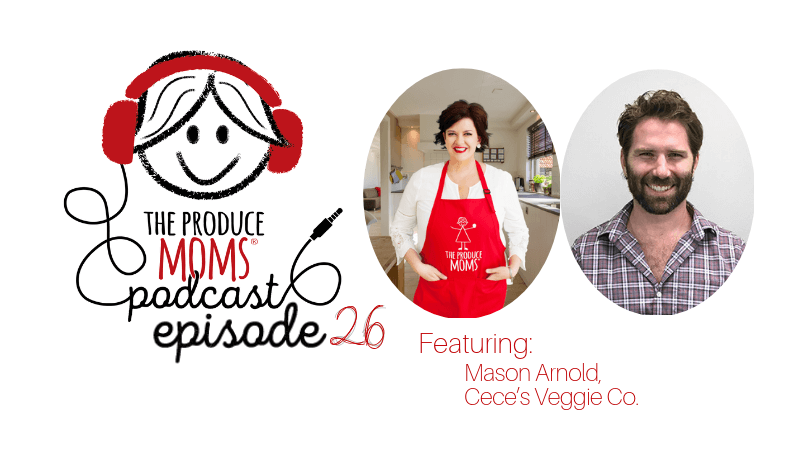 The Produce Moms Podcast 
Episode 26: Creating the Perfect Veggie Noodle with Mason Arnold, Founder of Cece's Veggie Co.
"One of our top priorities is how we can shift components of our plate to make them more nutrient dense and to bring in more of these under consumed vegetables into our daily diets. This product is a turn-key solution."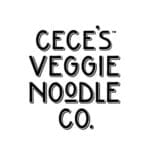 This week on The Produce Mom's Podcast, we sit down with self-proclaimed "Veggie Nerd," and Founder of Cece's Veggie Co., Mason Arnold. Mason is also on the board with The United Fresh Produce Association. It is amazing how many guests on The Produce Moms have inspired change out of the necessity for innovation in their own lives. Cece's is named after Mason's daughter and was created in 2015 as a way to provide a healthy and gluten-free alternative to pasta.
"Everything we do is meant to be fast and easy… the faster I can put things together, and still make sure my kids get vegetables as a major part of my dinner, helps to continue to inspire innovation at Cece's."
Cece's is Certified Organic, Whole 30 Compliant and Certified, Non-GMO and free of major allergens. They work closely with their farmers to determine vegetable variety, growing season, and to determine the very best timing for harvest. Mason is full of intention, purpose and passion, and his goal, and the goal of Cece's as a whole, is to move veggies to the center of the plate in a fun and delicious way.
'One thing I've learned is having that balance and finding the things that are both nutrient dense, sustainable, and healthy, but also can be done in a way that everyone can access them, and help everyone in the country eat healthier."
Check out Cece's Veggie Co. at cecesveggieco.com for tons of resources, including recipes, more information about the company and to find Cece's in a store near you!  
Some Topics we talk about in this episode:
Introduction // Mason Arnold – 1:31

The Back Story of Cece's – 3:12

Product Line – 6:02

Partnering with Farms – 10:52  

One Thing Learned in Forming Cece's – 16:02

What's Next for Cece's?! – 18:36

Wrap-up – 21:36
How to get involved
The Produce Moms Podcast is live on iTunes, Google Play, Stitcher, and coming soon to Spotify.  If you like what you are hearing on the podcast, reviews, subscriptions & ratings will help us keep this going!  It would mean the world to hear your feedback, and we'd love for you to help us spread the word!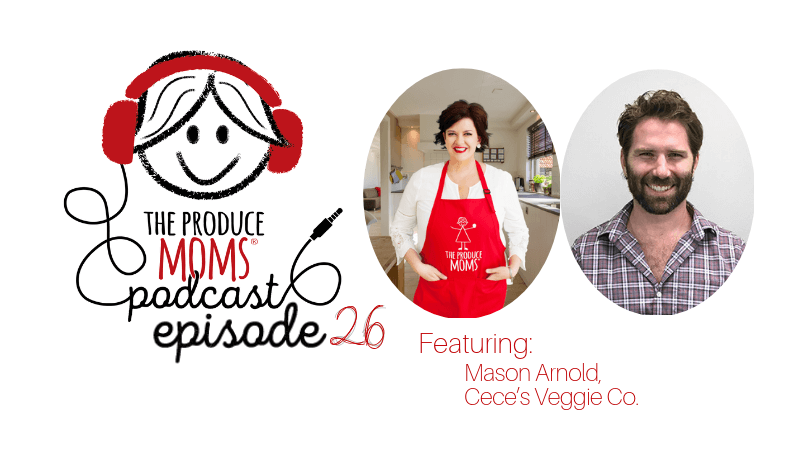 [bctt tweet="Mason Arnold of @cecesveggieco joins us for episode 26 of #TheProduceMoms #Podcast -Mason's passion for veggies being more center of the plate is the driving catalyst for CeCe's products & innovation! " username="theproducemom"]
Other Episode You May Like
Episode 25: Growing a Healthier World
Episode 23: Delicious and Nutritious School Food
Episode 22: Innovative Produce
Episode 21: Fueling Our Schools