Episode 211: Seth Shumate and Andy Tudor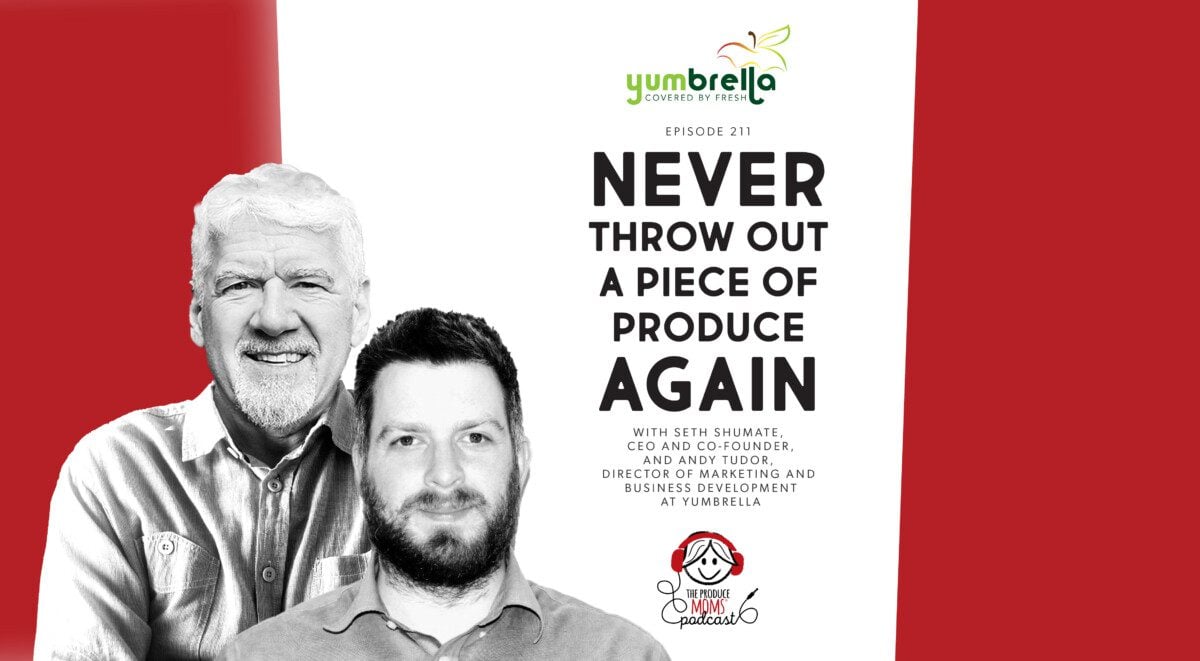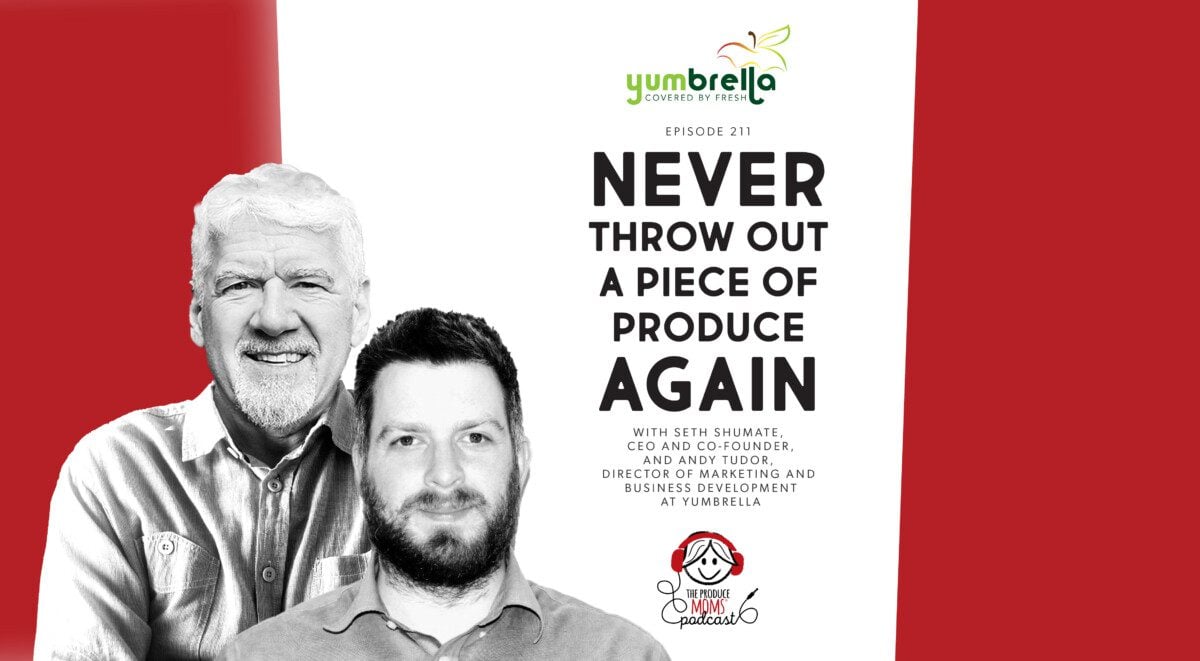 Food waste is something we're all guilty of here in the United States. Have you ever tasted an apple from your recent trip to the grocery store and felt it tasted tired? You probably threw out the rest of them without a second thought. But did you know in the United States, 40% of fruits and vegetables grown end up in the garbage?
This is something that Seth Shumate, CEO and co-founder, and Andy Tudor, Director of Marketing and Business Development of Yumbrella are working hard to change. Yumbrella is a company replacing the wax covering we're used to seeing on our fruits and vegetables with an all-natural, transparent, odorless, tasteless coating that uses only common food ingredients and extends shelf life by protecting fruits and vegetables.
Even better and what sets the Yumbrella liquid coating apart from wax is it dissolves in two seconds under running water! How did Yumbrella get started? Seth's co-founder Richardos was taking a cab from school in Beirut, Lebanon and the driver, who happened to be an apple farmer, was complaining that he had to throw his apples out that year because cold storage was too expensive (Lebanon's electricity rates are often higher than Hawaii's because they need to import their fuel). A month later, Richardos was looking at the film form around the edge of his mom's casserole dish and got the idea to create a food-based coating, using nature's natural processes, to slow down spoilage and preserve fruits and vegetables when they're at their best.
"We envision Yumbrella being a truly global solution because the energy payback is what's so extraordinary. That means it'll be more affordable for smallholder farmers up to big packing groups in the United States." Seth Shumate (15:09-15:13)
Why haven't consumers heard about this technology yet? Yumbrella's first focus was to work with growers and packers and make sure they saw the value in it. They wanted to show growers the quality of preservation Yumbrella's product provides, but also that it slows down the respiration of fruit so growers won't lose 30% of what they purchase to weight reduction and produce shows up to retailers already being hydrated. Yumbrella's team is doing what they can to be transparent by sharing their incredible story on their website and going on podcasts like The Produce Moms, but considering consumers will spend less than one second looking at an information placard on display, they're leaving it up to retailers to inform the consumer how they'd like.
"We think Yumbrella is a very exciting story to tell with its sustainability aspects and washability and the fact that you're getting a better tasting piece of fruit which means you're going to end up throwing away less of what you actually buy. These are all super positives. We love telling this story." Andy Tudor (17:20-17:41)
Oftentimes when someone hears about something being sustainable, they think it'll be more expensive, which isn't the case with Yumbrella. For example, when packers repackage apples, they use new boxes and new materials, which is costly and wasteful. Each apple takes up its own water and own energy, so with fewer throwaways happening, the ROI for everyone across the produce supply chain is phenomenal.  
Remember, you're automatically getting a better product when you purchase one that's sprayed with Yumbrella instead of wax. When your produce is "covered by fresh", it's covered in something completely natural that has locked in the condition of the fruit or vegetable from the time it was applied. The shelf life is extended, your produce will taste better and it washes off in two seconds under running water! Healthy, organic, safe, sustainable… What's not to love about Yumbrella? You can find out more about this powerful solution to ending food waste by visiting www.yumbrella.com.
How to get involved
Join The Produce Moms Group on Facebook and continue the discussion every week!
Reach out to us – we'd love to hear more about where you are in life and business! Find out more here.
If you liked this episode, be sure to subscribe and leave a quick review on iTunes. It would mean the world to hear your feedback and we'd love for you to help us spread the word!
Previous episodes you may enjoy