Episode 201: Jamey Higham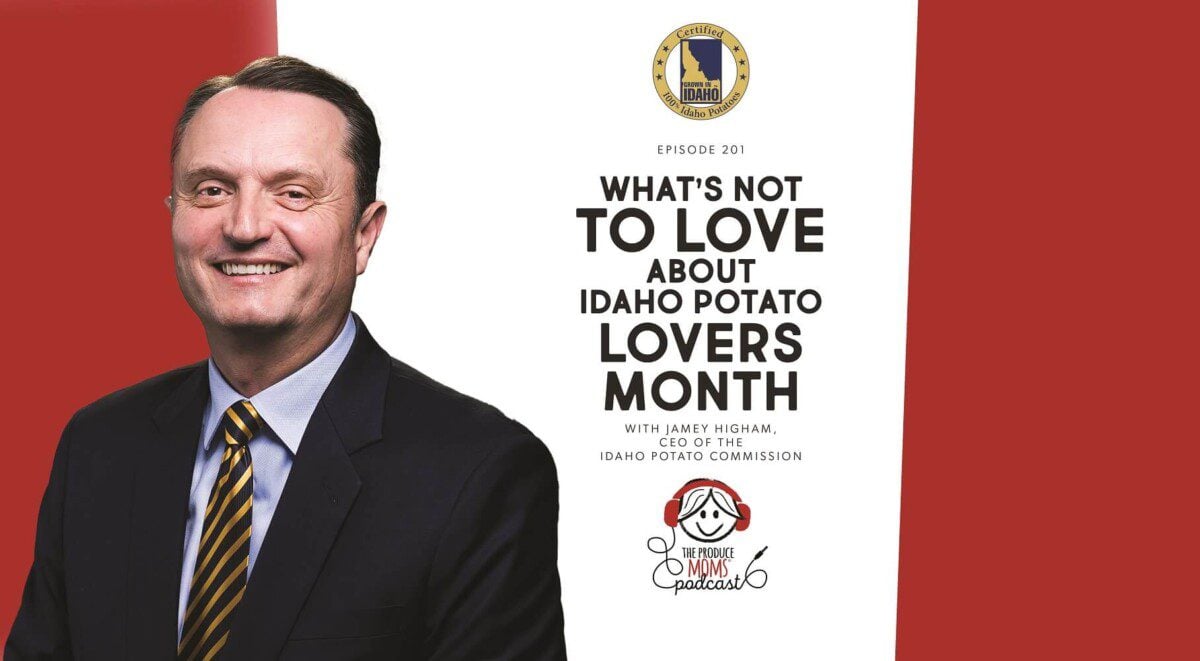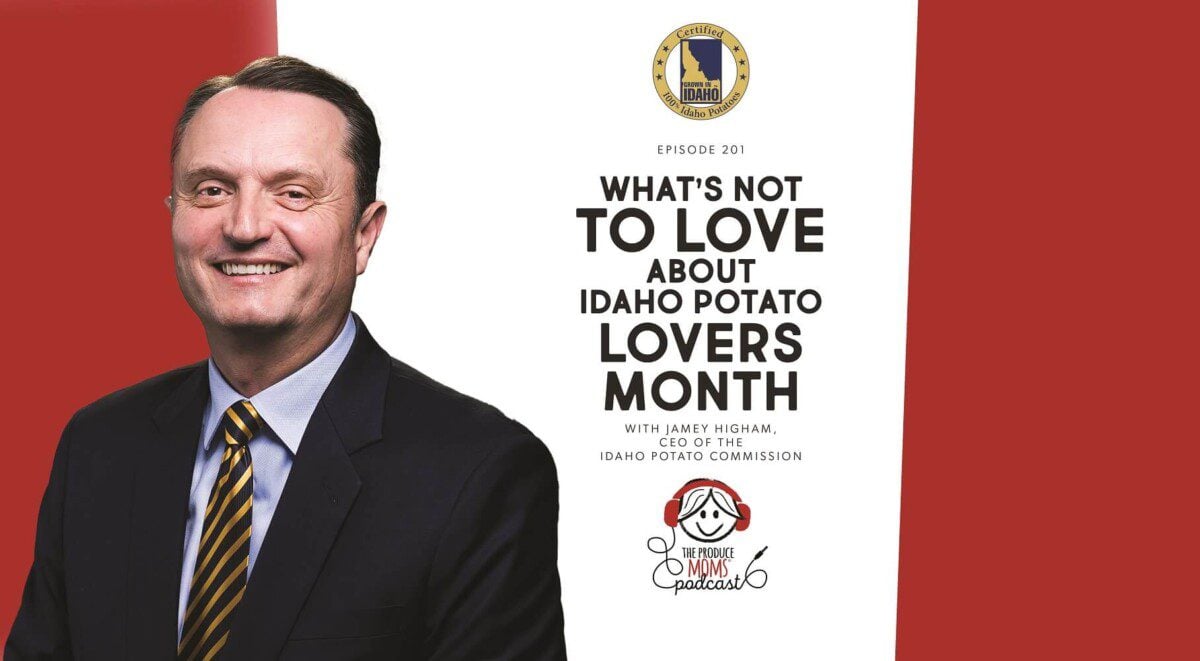 As Jamey Higham, CEO of The Idaho Potato Commission, puts it, "I've got some potato DNA in my blood!"
Jamey was born and raised in Shelley, Idaho, a small town right in the heart of potato country. Growing up with two weeks out of school each year for potato harvest and cheering on his school team the Shelley Russets, Jamey went on to work in the produce industry after high school. He had a short break working for Ford Motor Company in their marketing and sales department, only to be pulled back to potatoes in 2002.
Now Jamey is three weeks into his position as CEO for the Idaho Potato Commission, the ones responsible for making "Idaho" synonymous with the potatoes we love. The role of the Commission is to lead, promote and protect the famous "grown in Idaho" seal. Five out of the nine Commission members are actual potato growers, with the rest representing shipping, packaging and processing of potatoes too.
"I really think that's a tip of the hat to what you all have done at the Idaho Potato Commission to turn an entire state into being synonymous with a big, agricultural commodity that you grow." – Lori Taylor (6:01-6:13)
Did you know February is Idaho Potato Lovers Month? 50 years ago, February was declared "Potato Lovers Month", but it became specific to Idaho potatoes 30 years ago… no wonder why! This works out in perfect conjunction with a contest the Commission runs each year. Grocery stores and retailers who enter the contest can create a display that promotes Idaho potatoes. Sometimes the Commission sees as many as 5,000 stores enter!
February is the second busiest time of year for Idaho potatoes compared to Thanksgiving and Christmas. If you are out shopping and see a big Idaho potato display, it's not just a "contest entering", it's a testament to the powerful relationship the retailer has built with the Commission, and the same goes for other produce items.
Why is Idaho so great for growing potatoes? First off, Idaho has the perfect climate of warm days and cool nights, along with great soil made of rich, volcanic ash. There are many generational farms growing Idaho potatoes that have learned for decades how to grow the best quality potatoes, how to best store them and ship them around the world while maintaining their flavor, shape, structure and texture.
Harvest season for potatoes starts in the later summer, around the first part of August. Towards the middle of the harvest, potatoes are sent to a packing facility and they're put away in two, state of the art storages where they're shipped out so we can enjoy potatoes year round. If the potatoes aren't harvested at the right time, there's a risk that freezing weather will damage crops. As we know how things are changing around the world, that time of month could come earlier or when it's unexpected.
Demand for potatoes certainly has remained steady throughout the pandemic. Because they're an affordable, healthy option with many versatile ways you can enjoy them (plus they last long if you store them in a cool, dark location), potatoes were hard to keep on store shelves at the beginning of the pandemic. After the first four months of COVID, restaurants and fast food options started to open up again and then french fry sales were through the roof. Do you remember when lines were almost 45 minutes long for restaurants and fast food locations?
Speaking of fast food and French fries, everywhere you go in Idaho you'll find 'fry sauce' which is a unique combination of mayonnaise, ketchup and a little pickle juice. Another great way to enjoy potatoes is how Lori's family eats them a few times a week. She suggests tossing them in olive or avocado oil, putting them in the oven in a cast iron skillet, and seasoning with salt, pepper, garlic, blackening seasoning or Chinese five spice.
Want some pro tips for storing potatoes? Make sure you don't store them in the refrigerator! Also, keep them in a spot that is cool and dark. If you leave potatoes in the light, they tend to turn green. Planning to make mashed potatoes tomorrow? Wash them as soon as you take them out of the bag and store them in a pot of water overnight so your prep work is already done!
Make sure you keep enjoying the healthy and satisfying flavor of potatoes and look for the Idaho potato seal to ensure you're taking home the best quality potatoes around.
How to get involved
Join The Produce Moms Group on Facebook and continue the discussion every week!
Reach out to us – we'd love to hear more about where you are in life and business! Find out more here.
If you liked this episode, be sure to subscribe and leave a quick review on iTunes. It would mean the world to hear your feedback and we'd love for you to help us spread the word!
Previous episodes you may enjoy