Episode 167: Kevin Homan, Hannah Jones, and Kenzlee Camp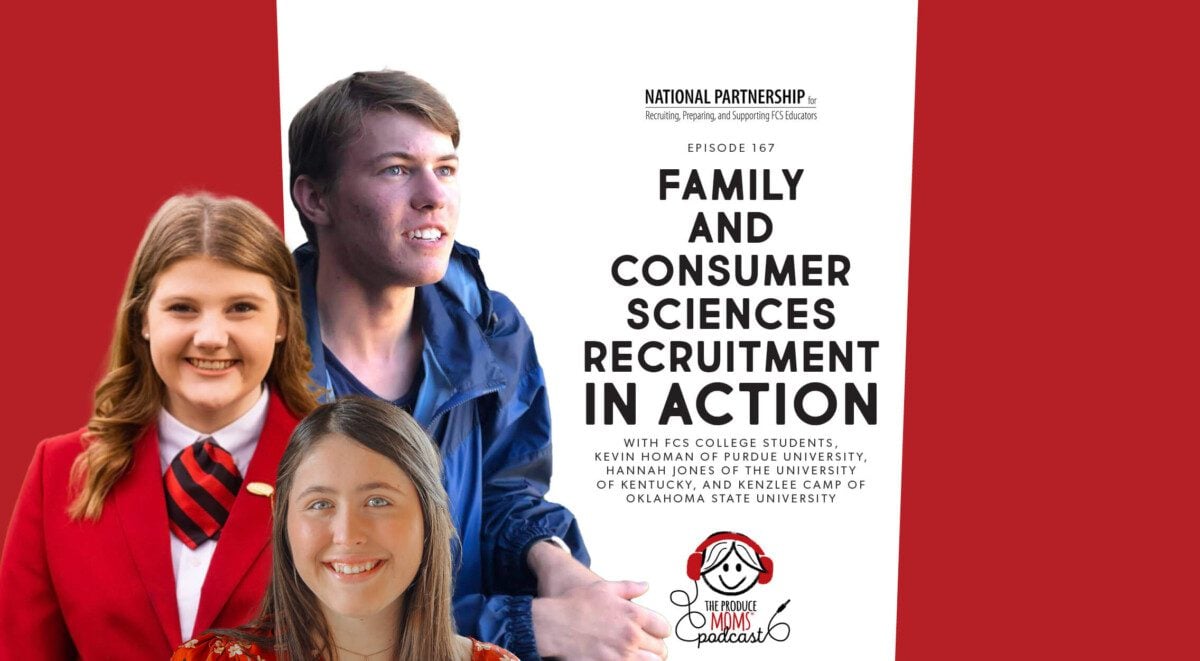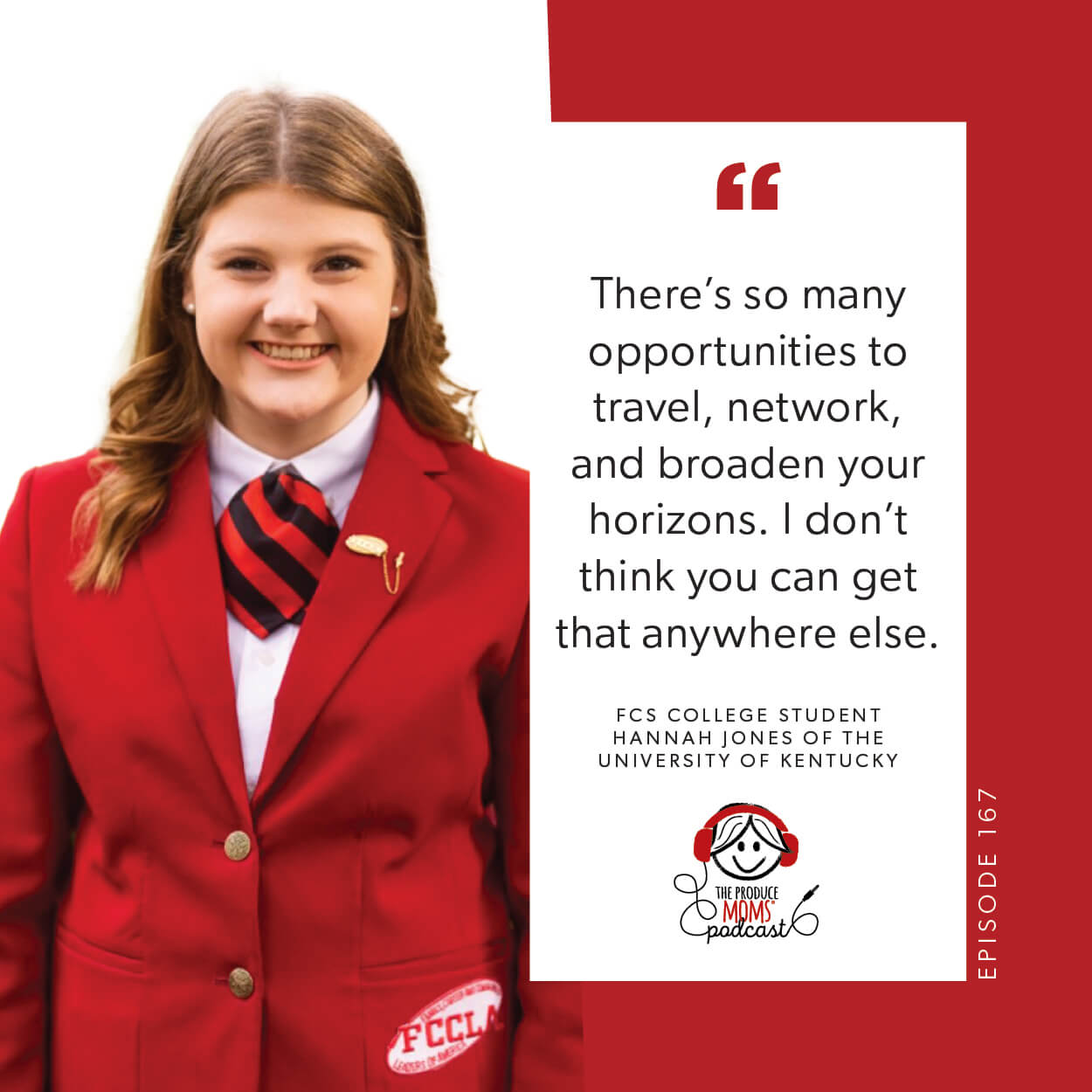 Kevin Homan, FCS student at Purdue University in Indiana, Hannah Jones, National FCCLA First Vice President and incoming political science freshman at The University of Kentucky and Kenzlee Camp, incoming FCS freshman at Oklahoma State University are all three students that have been involved in FCS at a young age and are now taking what they've learned and applying it to their separate career paths.
In previous discussions about family and consumer sciences, the main focus has revolved around how current educators got into the field. But what about their students? A recent USDA grant focuses on recruiting, preparing and supporting these educators. The former of the three tent poles is one of the most important as educators aim to get students involved by showing just how far the FCS field can take them.
While family and consumer sciences originated as middle and high school classes to teach students life trades, it's evolved into much more. The student-run Family, Career, and Community Leaders of America (FCCLA) organization is one of these major recruitment tools for students across the country.
As the National FCCLA First Vice President, Hannah Jones originally aimed to go into the medical field. With FCCLA, she attended a leadership convention in Washington, D.C. that allowed her and her classmates to advocate for a specific topic. This opportunity to speak directly to representatives about something she was passionate about made her switch gears to now focus on politics and eventually becoming a lawyer.
Kenzlee Camp encountered a teacher in high school at a point when she wasn't sure where she wanted to take her career. Kenzlee could tell that this teacher had a passion and that's when she knew she wanted to do the same.
Like Kenzlee, Kevin Jones had an FCS teacher that influenced him to go further as an educator himself. His teacher had a knack for restaurant management and encouraged him to make a career out of it. With the assurance of job security, it was a no brainer for Kevin. Now, almost reaching the end of his college career, it's extremely likely he'll get a job fairly quickly after graduation.
Telling students they have career security in FCS sounds simple enough, but how do educators keep them interested and support their endeavours? As all FCS students are virtually in the same classes, Kevin thinks that students supporting each other is a huge factor as they all "grow up" together.
The stigma around FCS as just a culinary arts field just isn't true anymore. It's important to share the story that FCS and FCCLA teach you real world skills that you'll take with you for the rest of your life.
Hannah started in the path of early childhood education and not only learned how to teach children but how their brains work and are affected by every little thing in life. Although an incoming college freshman, Kenzlee has already learned similar practices in her high school education about how people develop. These studies and skills can go on to be applied to virtually any field, not just FCS education.
"A practical lesson I've learned in all of my studies is to remember that you're still growing. You don't have to worry about being perfect the first time. If you mess up, that's an opportunity for growth." – Kenzlee Camp (19:05 – 19:18)
The best piece of advice current FCS students have for any that are interested in the field is to not judge the book by it's cover. Even if you don't go into FCS education, the skills learned will set you up for success, no matter what your career choice is.
How to get involved
Join The Produce Moms Group on Facebook and continue the discussion every week!
Reach out to us – we'd love to hear more about where you are in life and business! Find out more here.
If you liked this episode, be sure to subscribe and leave a quick review on iTunes. It would mean the world to hear your feedback and we'd love for you to help us spread the word!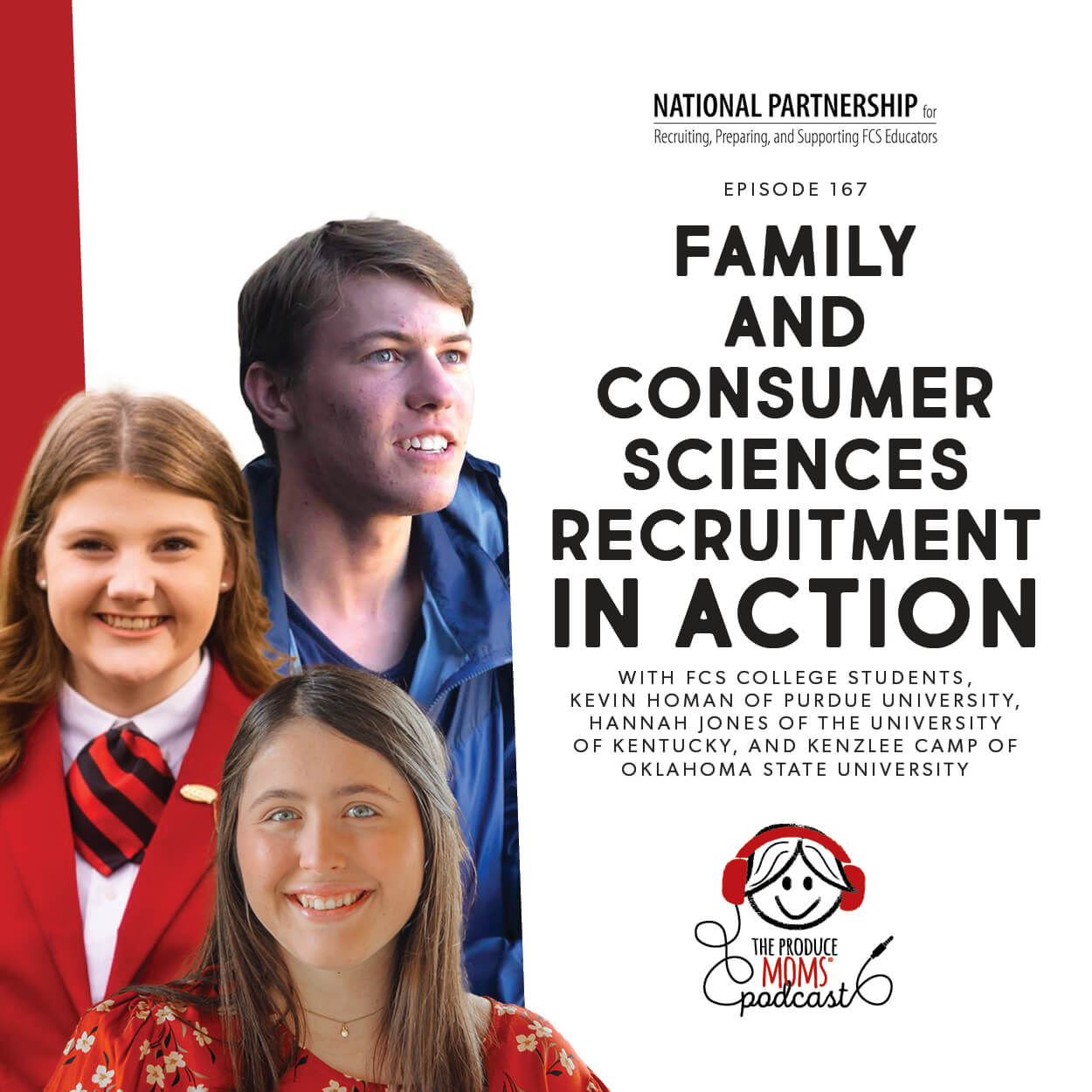 Previous episodes you may enjoy