Episode 101: Jennifer Pulcipher
Jennifer Pulcipher is the Director of Food Safety and Compliance at North Bay Produce. With a degree in Food Safety from Michigan State University, and nearly a decade of experience in the field, she is an expert when it comes to keeping your food safe from the field to the fork. She oversees all programs related to safety and security of the supply chain to secure the integrity of food we buy in our local grocery stores.
North Bay produce is a grower-owned cooperative with farms located throughout North and South America, and are also a big importer and exporter, supplying consumers in the United States with safely grown berries, apples, beans, peas, and dried fruit.
Whether the produce is grown practically in your backyard, or exported from around the world, the strictest standards are implemented to keep your food safe!
All of their suppliers are third-party audited to the Global Food Safety Initiative – the overarching body that sets the highest standards for farms around the world- with a focus on ag practices, manufacturing practices, fair treatment of employees, hygiene, and cleaning/sanitation.
"Regardless of where your food is grown, if it's sold in the United States there are food safety regulations that are required of all growers." – Lori Taylor (3:20)
World Food Safety Day is just around the corner (June 7th), but really, food safety is of paramount importance every single day in the produce industry! This is a great time to talk about the steps taken in every single link of the supply chain to ensure you have safe, nutritious produce in your refrigerator.
What is food safety?
Food safety is somewhat of a buzzword today. We hear it tossed around a lot, but what exactly does it mean?
Technically speaking,
"Food safety is the practice of preventing chemical, physical, and biological contamination of food by using science and risk to evaluate systems." – Jennifer Pulcipher (4:50)
Simply put, food safety is an everyday practice of protecting the food from field to fork
And it's important to know that everyone- even you- has a role to play to ensure they consume safe nutritious vegetables.
What are the day-to-day steps to ensure safety?
From the seed in the ground, to the smile on the consumer's face, food safety is implemented every step of the way.
Let's take a look at some of the measures put in place to make sure your food is clean and ready to eat!
Growing
Safe produce starts with healthy soil. North Bay Produce makes sure the soil growing your produce has adequate levels of minerals and nutrients to grow hearty, healthy crops.
When it comes to irrigation, clean water is crucial. This is one of the very first steps taken to ensure safety.
Harvesting
Healthy bodies are the epitome of what it takes to harvest clean specialty agriculture crops. These crops are delicate and require a human touch, as opposed to a mechanized harvesting process. For this reason, harvesters have to maintain strict hygiene standards, and are trained in best practices to ensure your food is clean from picking to packing house.
Packing
A lot of hands are involved in the packing process. Produce is put into boxes or clamshells and then packed to be transported. This is the most involved stage, and a lot of consideration has been put into a data driven, technological system to help each piece of produce reach its final destination in a safe and hygienic manner.
Shipping and distribution
This part of the process is almost seamless. The packaged food goes straight off the packing line into a warehouse, and then is transported to its new home – schools, restaurants, grocery stores, and ultimately your home!
Food Safety Standards in Your Home
Like we shared earlier, YOU are a part of the food safety process. Practicing The CORE 4 – Clean, Separate, Cook, Chill – is the best way for you to ensure the food that goes into your family's mouth is safe for consumption.
When it comes to your produce, remember…
 Fresh fruits and vegetables should be Clean. Rinse them under cold, running water. Nothing else is needed.
Separate your produce from raw meats and eggs to avoid any contamination.
What about recalls?
Never do we hear more about food safety than when there is a recall. With so much information swirling around on the internet, how do we make sure we have the most up to date information?
The FDA is the most reliable source, as they are the first line when initiating a recall. You can even subscribe to their recall notifications so you receive information first hand anytime something is publicized!
"Food safety is the paramount goal for everyone in agriculture." – Lori Taylor (16:42)
North Bay Produce partnered with the United Fresh Produce Association in their Recall Ready Team. This is a program specific to North Bay Produce to focus on prevention. Their goal is to assess issues and mitigate them before it becomes an actual problem for the public.
If there is one thing we hope you take away from this article, it's that there is a whole team of people who are looking out for YOU, the consumer. Our highest priority is to provide food that is delicious, fresh, and safe! Happy World Food Safety Day!
How to get involved
If you liked this episode, be sure to subscribe and leave a quick review on iTunes. It would mean the world to hear your feedback and we'd love for you to help us spread the word!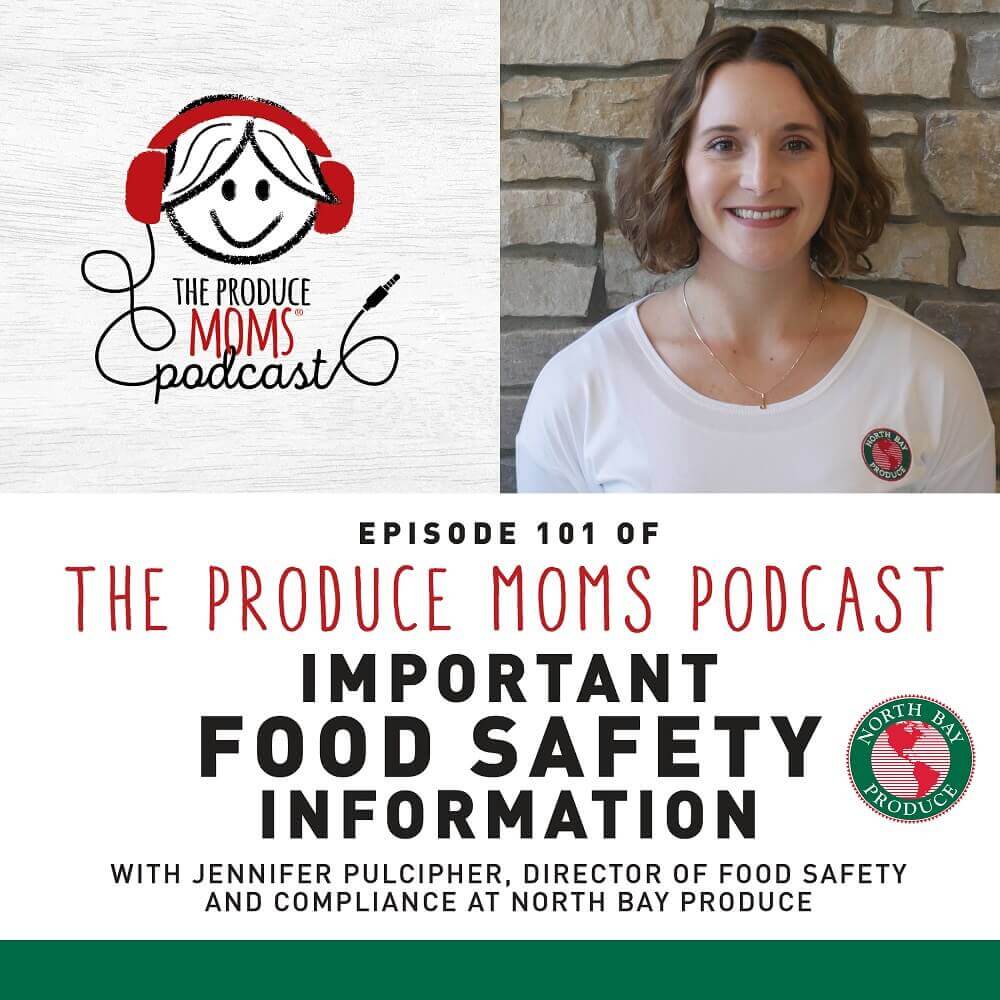 Previous episodes you may enjoy