Eat Like An Orangutan: Salad Roll & Fruit Salad Buffet
Jun 16, 2020, Updated Apr 07, 2022
We're eating like animals on our Produce Moms adventure… and it's delicious! So far we've feasted on salmon and berries like the brown bear, foraged for bamboo forest favorites with the red panda, and stewed some of the reticulated giraffe's preferred savanna snacks. Next up: the jungle fare of the orangutan. Learn a thing or two from the tasty cuisine of our primate cousins in our fourth "Eat Like An Animal" educational meal! 
Eat like an orangutan 
In Malaysian, the word orangutan means "person of the forest." If you think they look a little bit like humans, there's a good reason. Orangutans, along with chimpanzees and gorillas, are part of a group of animals called primates, which means they're our distant relatives!
Orangutans live in the rainforests of Southeast Asia on the islands of Borneo and Sumatra. If you look up into the trees there, you might spot their shaggy red hair as they swing by. Orangutans are the largest arboreal, or tree-dwelling, animals in the world. In fact, they spend almost all day and night in the trees. They use vegetation as umbrellas to protect themselves from the rain. At night, orangutans build sleeping platforms in the trees using branches and leaves. Talk about an extreme sleepover!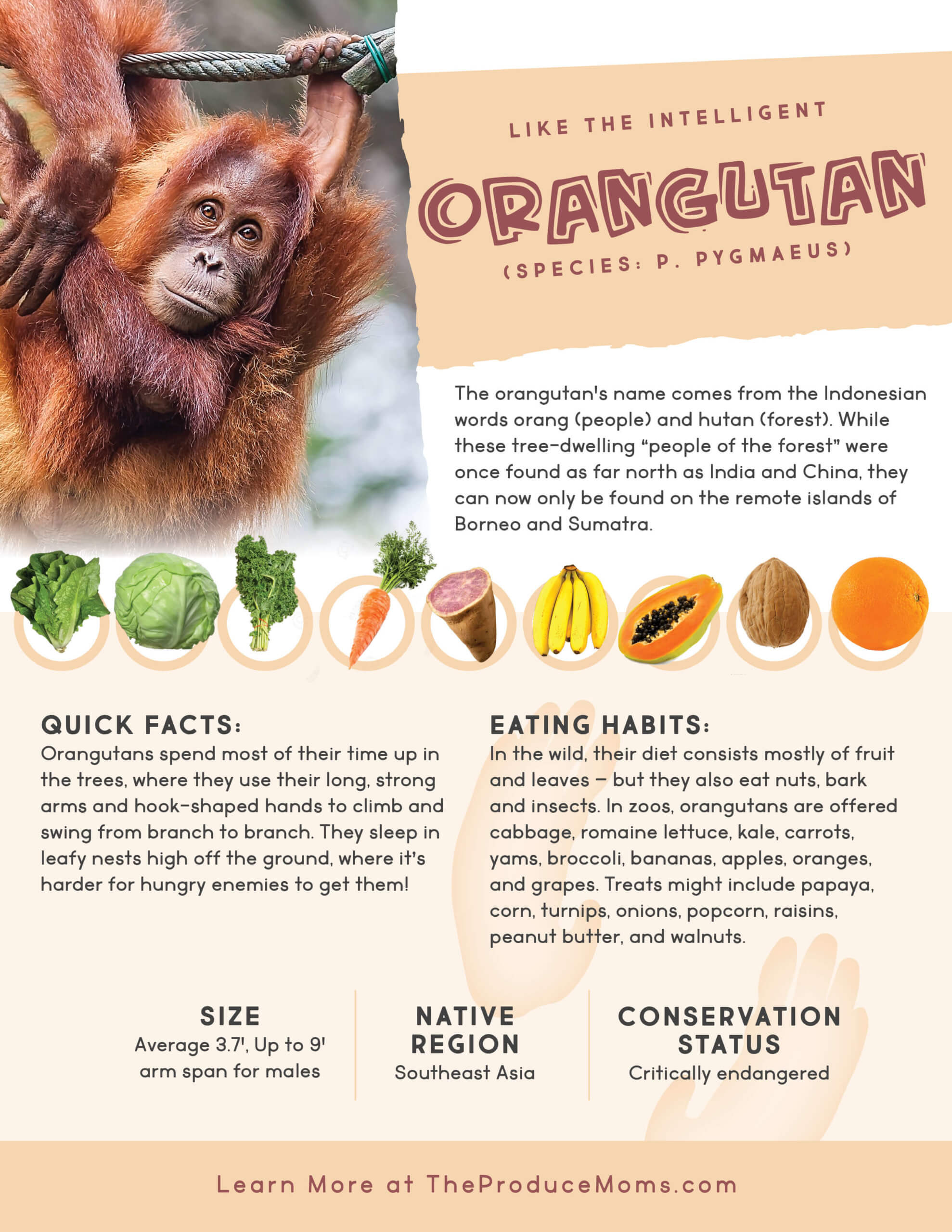 You'll need to be adventurous if you want to eat like an orangutan. They're known to eat over 400 different types of food! The orangutan's favorites are fruits and vegetables but sometimes they'll munch on insects and, on rare occasion, even meat. 
How to set up a salad roll & fruit salad buffet
The orangutan's motto is "food should never be boring." But don't worry — we won't be cooking any bugs for our meal! To eat like an orangutan, we'll make a salad roll and fruit salad buffet so you can pick and choose what you want to eat, just like they do in the wild. 
At the zoo, these friendly primates are offered fruits and vegetables like cabbage, romaine lettuce, kale, carrots, yams, broccoli, bananas, apples, oranges, and grapes. Orangutans may have a little papaya, corn, turnips, onion, popcorn, raisins, peanut butter, or walnuts as a treat. What a tasty menu — don't be surprised if you see us having lunch with the orangutans the next time you visit the zoo!
Create a buffet of fruits and vegetables and let your little ones choose which items they want to include in their salad rolls and fruit salad. Place ingredients on a plate or in small bowls and have them build their own creations. Encourage variety by providing plenty of options that are loved by humans and orangutans alike.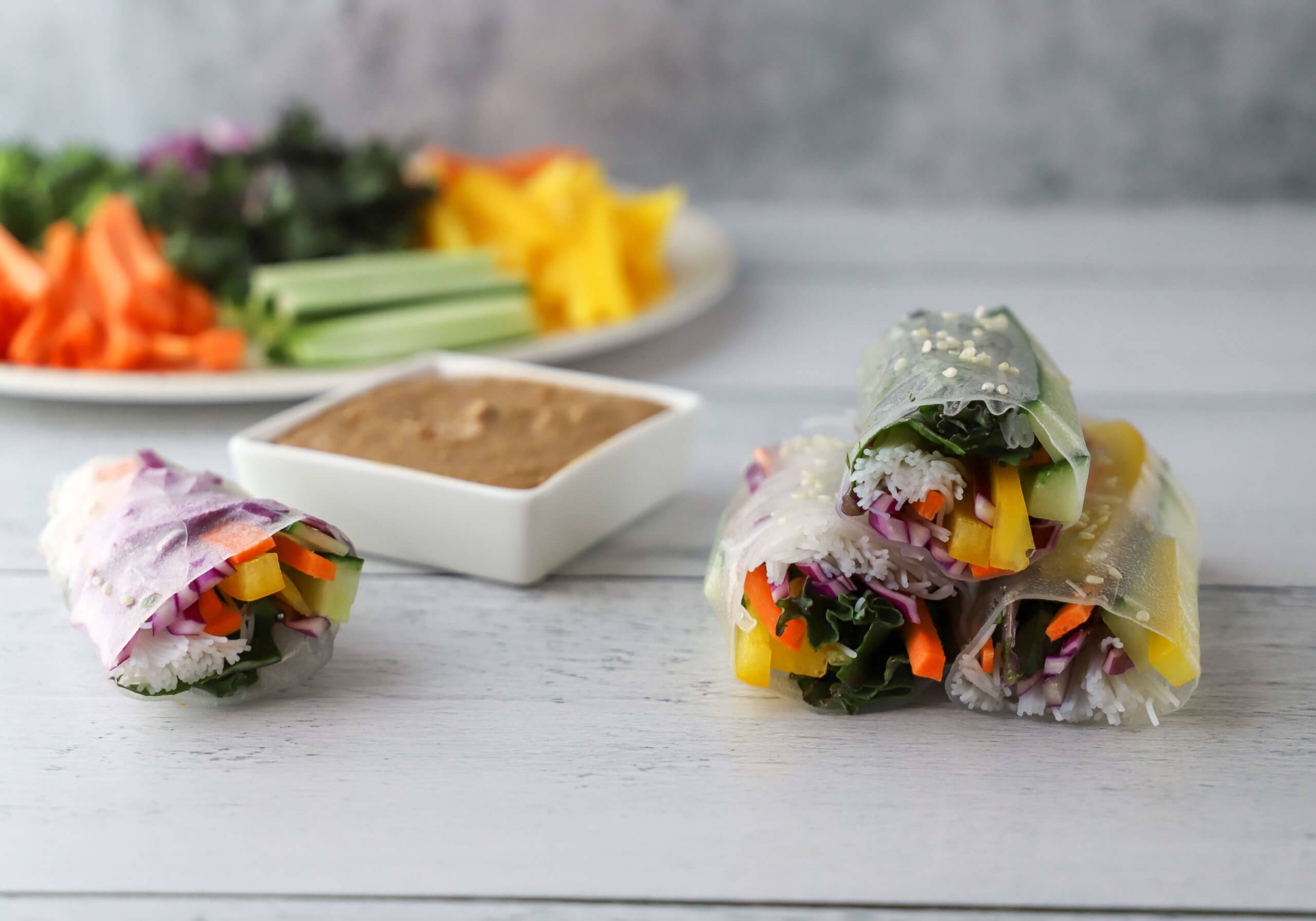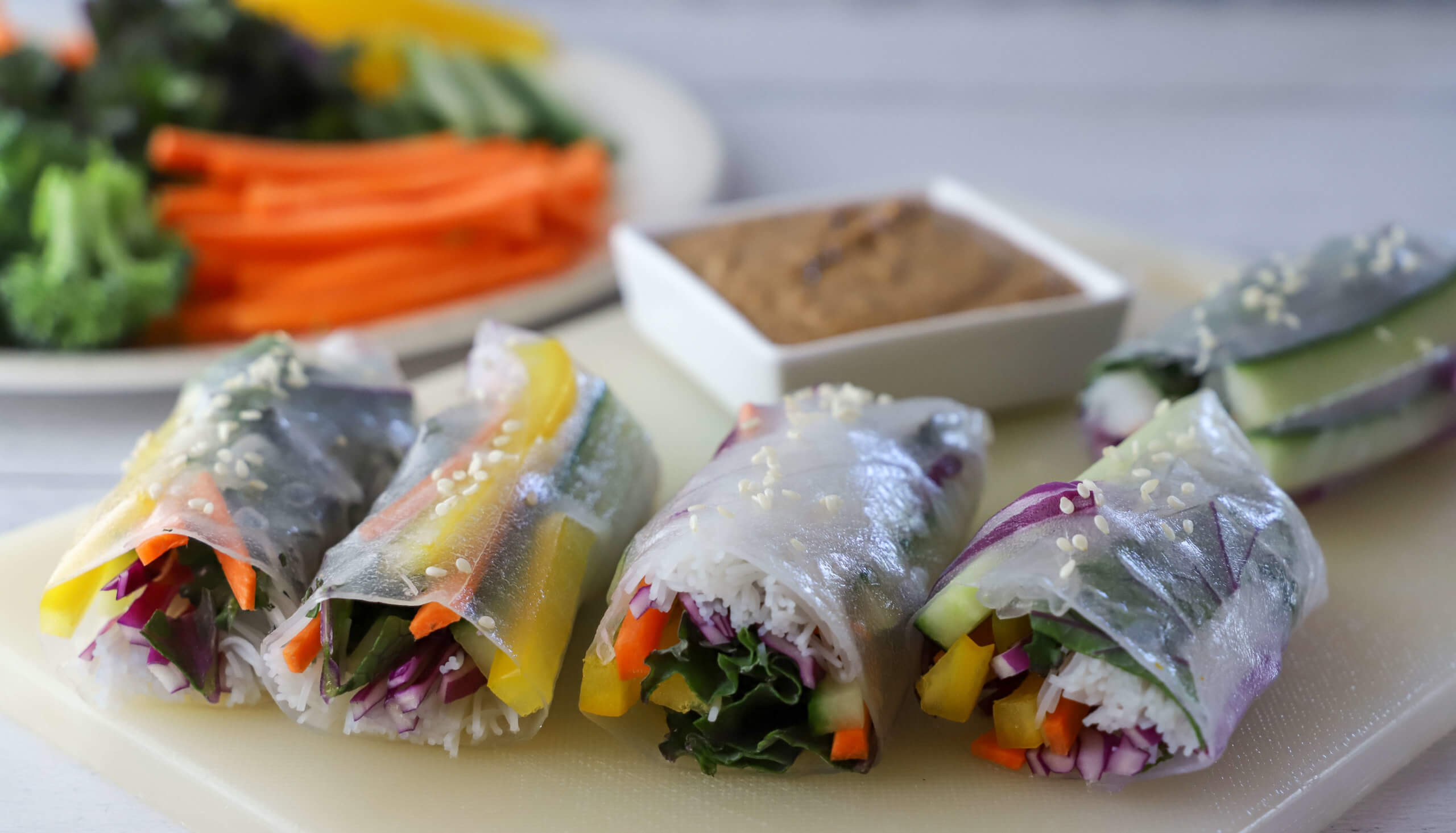 A walnut dipping sauce is a must for the salad rolls. Made with nutritious California walnuts, this sauce is flavorful and fun. Kids love dipping veggies, and that includes veggie wrapped in rice paper!
For desserts, munch on sweet fruits — the orangutan's favorite! Again, provide choices like papaya, apple, grapes, banana, and orange, and let your littles build their own using what appeals to them. It's what an orangutan would do!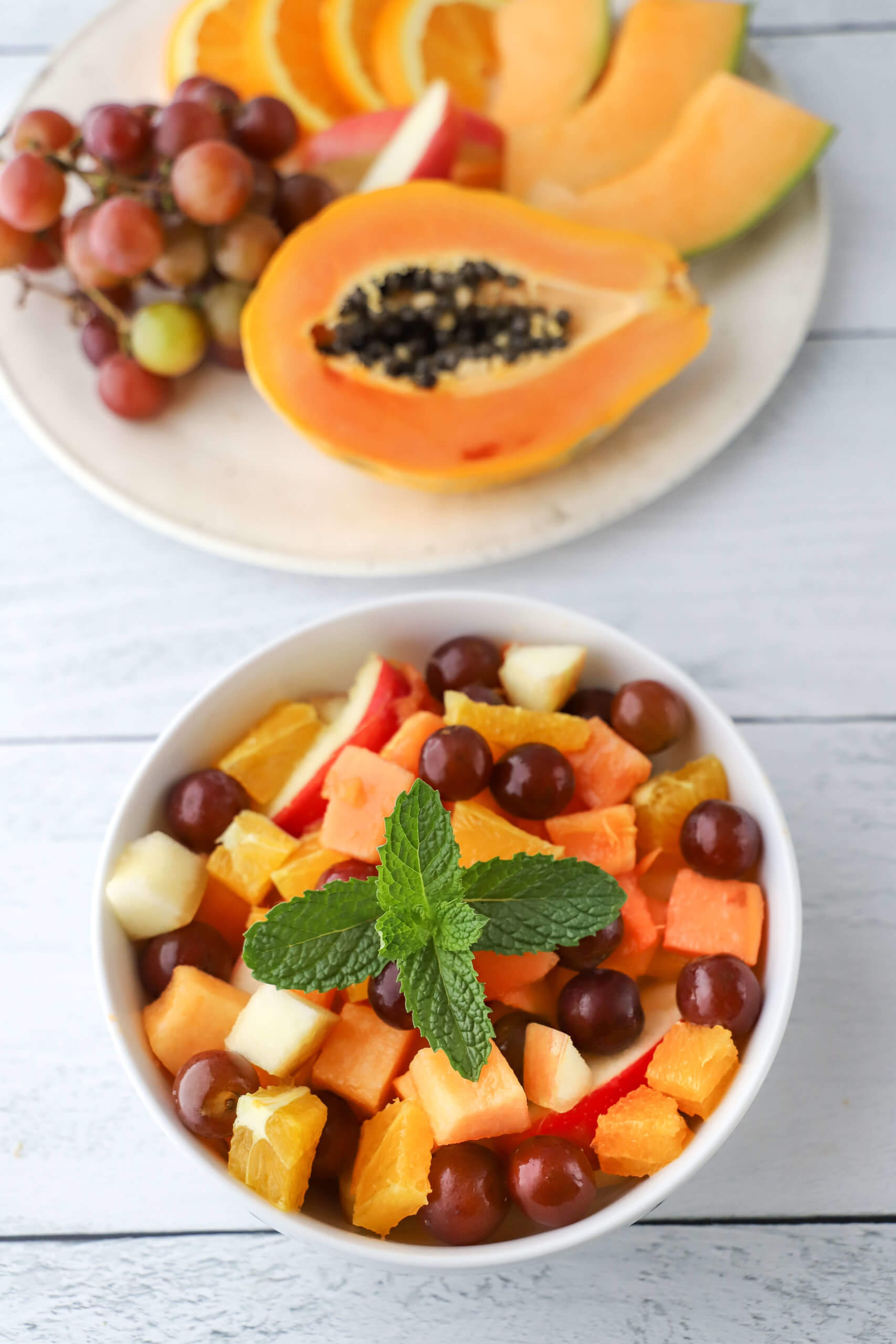 Salad Roll & Fruit Salad Buffet
Ingredients
Salad Roll Buffet
Rice paper

rice noodles

kale

chopped

yams

cut into matchsticks

Carrots

cut into matchsticks

red cabbage

chopped

bell peppers

cut into matchsticks

cucumbers

cut into matchsticks

broccoli
Walnut Dipping Sauce
1

cup

California walnuts

1/4

cup

soy sauce

4

tbsp

water

1

lime (juice only)
Fruit Salad Buffet
papaya

sliced

grapes

oranges

peeled and sliced

apples

sliced or diced

cantaloupe

cubed

bananas

peeled and sliced
Instructions
Veggie Spring Rolls
Cook rice noodles according to package instructions.

Make buffet by prepping vegetables and placing them on a plate or in small bowls. Place a stack of rice paper next to a dish filled with water. Place cooked rice noodles in a bowl.

To make salad rolls: Soak rice paper for 5 seconds and place it on a plate. Fill the paper with rice noodles and veggies of your choice. Roll up according to package instructions.
Walnut Dipping Sauce
Place all the ingredients into a food processor and blend until smooth. Serve with spring rolls.
Fruit Salad
Make buffet by prepping fruit and placing them on a plate or in small bowls. Allow children to pick and choose the fruits they want to create their own fruit salad.
Notes
*Fruits and vegetables can be added or removed from the list of ingredients. Remember to eat like an orangutan — eat a variety of fruits and veggies and keep it fun!
Nutrition information is automatically calculated, so should only be used as an approximation.
Like this? Leave a comment below!
How did you like your orangutan-inspired meal? Are you ready to swing through the trees like your shaggy distant cousins? Take a photo of you or your kids as you eat like an orangutan and tag us on Instagram @theproducemoms.