Ask the Produce Expert: Fruit Farming & Family Heritage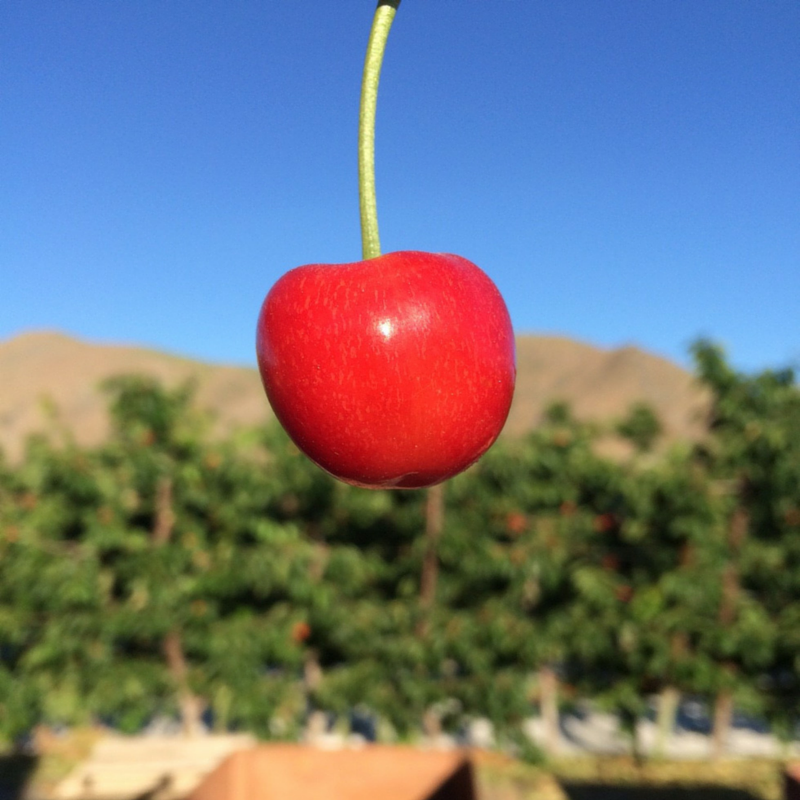 Welcome to the 6th edition of our featured series, titled "Ask the Produce Expert." In this series, we feature one of our partner growers, suppliers or commodity boards, and ask them farming industry-related questions that will help us, as consumers, become more educated on the food that we purchase and eat on a daily basis. If you have a question that you want answered by an industry expert – it's as easy as tweeting at me or posting it on my Facebook page! I am eager to work your questions into this series!
Chelan Fresh Marketing, LLC. was established in 2004, and holds the sales and marketing responsibilities for Gebbers Farms and Chelan Fruit Cooperative. Today, Chelan Fresh has grown to become one of Washington state's largest marketers of fresh fruit with an estimated annual sale of 12 million boxes of apples, 1.3 million boxes of pears, 3.3 million boxes of cherries. While serving as the link between the growers and the retailers to move fresh fruit, Chelan Fresh Marketing provides the vehicle for over 400 growers to market their fresh products under one roof.
Gebbers Farms has been established over 100 years and remains 100% family owned. The 9,000-acre apple and cherry farm is located in Brewster, Washington.
Chelan Fruit Cooperative is a 359-member, grower-owned cooperative based in north central Washington.
The format of this edition of "Ask the Produce Expert" will function as a vlog, or a blog constructed of videos. You will hear from numerous experts at Chelan Fresh, Gebbers Farms, and Chelan Fruit Cooperative, including a former 2nd generation owner and grower for Gebbers Farms, Dan Gebbers; the General Manager of Chelan Fresh, Tom Riggan; and a helicopter pilot for Chelan Fresh, Drew O'Hara.
Please welcome Chelan Fresh, and their expertise & insight into the fruit farming business in the state of Washington!
First up is an introductory video to Chelan Fresh, highlighting the innovation, reliability, and high standards for the company. Hear from several managers, including General Manager, Tom Riggan, as they speak on the operations and sales strategies of Chelan Fresh.
Nothing is more important in sustaining a successful farm than the land itself. Listen to the 2nd generation owner of Gebbers Farms, Danny Gebbers, talk about the quality of his own farmland, and the appreciation he gives to the workers who dedicate their lives to maintaining it.
One little known aspect about maintaining a successful cherry farm is the ability to keep water off of the fruit. Too many water drops, over time, can split cherries in half. The most effective way to keep the cherries dry is to hover a helicopter over the orchards. Drew O'Hara, a pilot for Chelan Fresh, explains this process.
Now let's hear from the growers themselves! Reggie Collins, CEO at Chelan Fruit Cooperative, as well as a handful of growers, dive in to the rich family tradition and heritage that exists among the fruit growers of north central Washington state.
Doesn't all of this talk about juicy, ripe cherries make your mouth water?! Cherries are delicious, but I bet you aren't aware of all of the health benefits associated with the delicious red fruit! Chelan Fresh helped us create this infographic to illustrate all of the incredible benefits that cherries can provide us, aside from their awesome taste 🙂
Pretty impressive for such a tiny fruit, isn't it?! There's six more reasons for you to pick up some cherries from the grocery today!
Finally, here are some of the highlights from my personal visit to Chelan Fresh in July. Let me tell you – there is nothing quite like a ripe, dark sweet cherry off the tree during the summer in Washington state.


Well, that concludes the 6th edition of our Ask the Produce Expert series! A big thank you to Chelan Fresh for sharing their knowledge on the fruit farming business!
Since this is the 6th edition, there must be five others, right?! Well, here they are! Check 'em out 🙂
"Organic vs. Natural "Picking & Packaging "California Drought"
vs. Healthy" by: Viva Field Fresh Lettuce" by: Josie's Organics
Tierra Organic by: Tanimura & Antle
"Core Insight Into "The Art of Growing
the Apple Industry" Apples, Pears & Cherries"
by: U.S. Apple Association by: Sage Fruit
I learned so much… I cannot wait for our next Ask the Produce Expert blog!
#FreshProduce rules – thank you for serving fruits & veggies to your family!!!
xoxo The Produce Mom