Easy And Nutritious Team Snack Ideas For Your Little Sluggers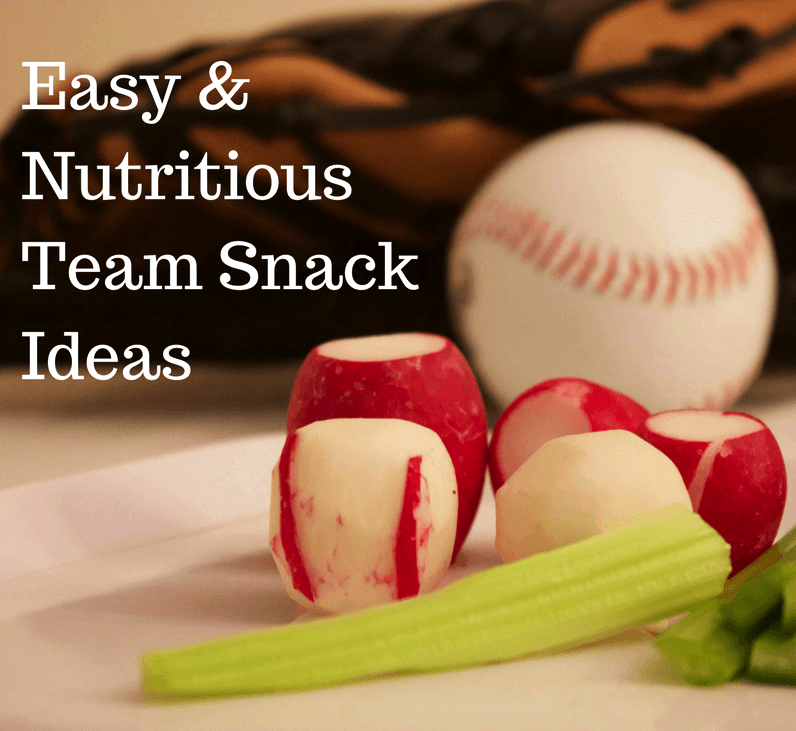 It's summertime and that means warm weather sports like baseball and softball are in full swing. With these weekly games and practices comes great responsibility, your role as snack mom! You could bring the same old packaged snacks, but we think it's always more fun to serve fruits and veggies!
You may be thinking it's too difficult or time-consuming to prepare game day snacks using fresh fruits and veggies. If you've searched Pinterest for healthy team snacks, you've probably stumbled upon recipes that seem more like artwork than snacks. Who has the time or patience for that?! Not us! Instead, we're sharing three Pinterest-pretty snacks that are actually easy to make.
Your little sluggers play hard on the field. Treat them to these delicious, hydrating snacks to keep their energy levels up.
Let's play ball!
Say hello to our first batter, Celery & Pretzel Butterflies:
This is a new spin on the old favorite, ants on a log. The addition of the pretzel twist not only adds an element of fun, it also provides a salty component to go with the sweetness of the peanut butter. To assemble, simply:
1. Cut celery ribs into 3 inch pieces
2. Spread a small amount of peanut butter on each piece of celery
3. Lightly press two raisins on one end to make eyes
4. Add two pretzel twists for wings
Voila! You've got yourself a fun and delicious team snack that everyone will enjoy.
Next up to the plate, Celery Bats & Radish Baseballs:
This snack is good enough for the big leagues! Your team will love it! It takes just minutes to prepare and can be easily served in a plastic baggy. Here's how to make them:
1. Cut celery ribs into 3 inch pieces
2. Shave small vertical sections of the radishes to create a baseball
3. Serve with ranch or another type of dip like hummus or almond butter
Did you know that celery and radishes are 95% water! They hydrate while delivering other important nutrients to the body.
Our last batter of the evening, Clementine Baseballs:
This team snack is ideal for two reasons: every child loves clementines and it requires absolutely no cooking, cutting, or chopping. All it takes is a little work with a marker. Draw baseball thread directly on the peel of the fruit and you're all set. Be sure to bring plenty because these always go quickly!
Place your snacks in a zip-top bag or plastic baggy and tie with a string. You can also add a festive tag like the one shown above. Download and print this tag here.
When shopping for your celery, radishes, and clementines look for the Dandy® brand. Their produce is always fresh, affordable, and of the very best quality. And their new baseball packaging is sure to hit a home run with the team! 
Do you have a favorite baseball team snack idea? Share your ideas with The Produce Mom community in the comments below.