Balsamic Honey Glazed Carrots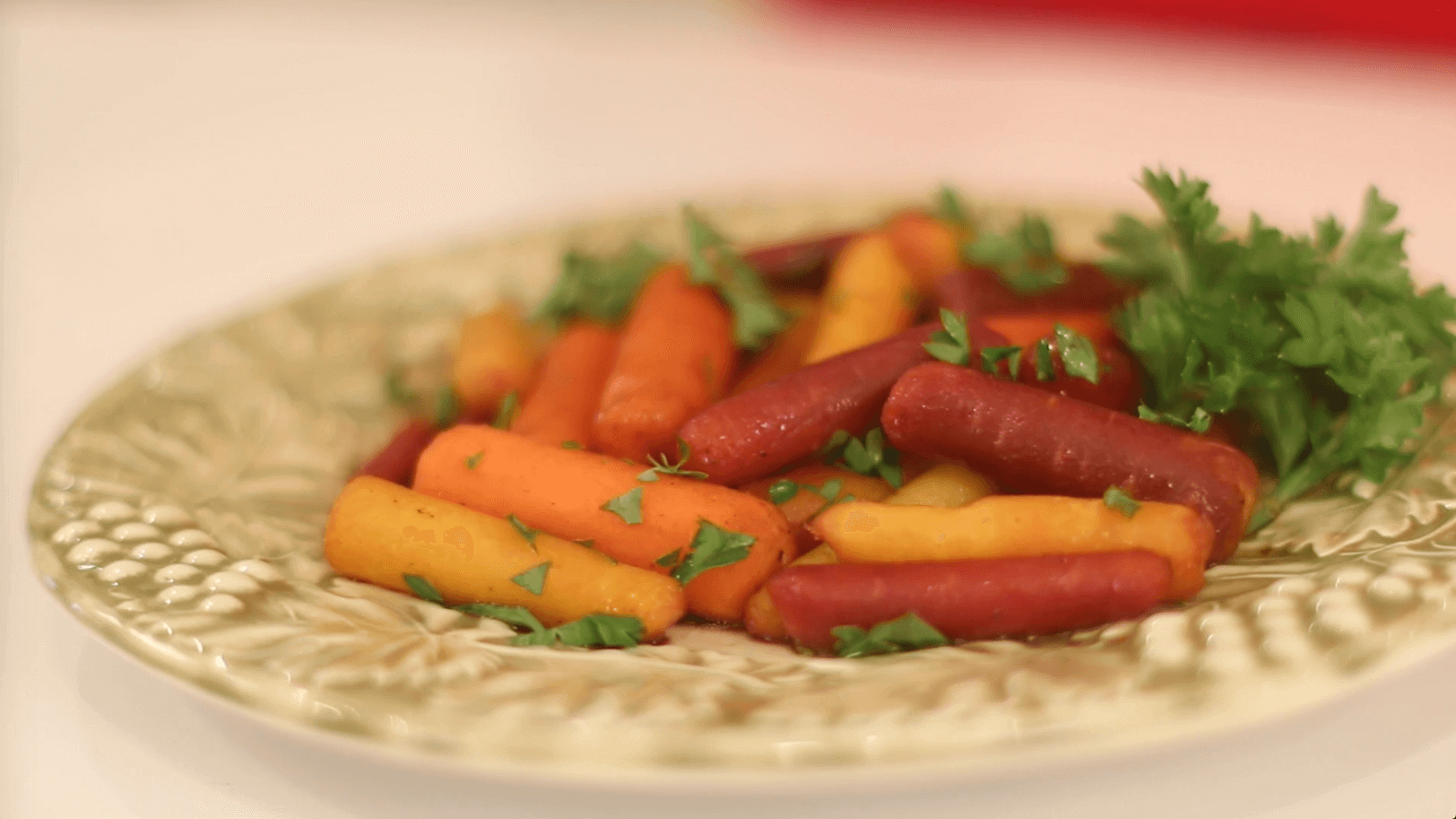 Simple, colorful, and delicious!
Meet your family's new favorite side dish, Balsamic Honey Glazed Carrots! Try it once and we bet it'll start making regular appearances at your dinner table. Seriously, you're going to want to bookmark this one!
Balsamic Honey Glazed Carrots is one of those magical recipes that meets a mother's four main wishes: simple to make, looks and smells great, nutritious, and everyone in the whole family will enjoy it.
A lot of kids like baby carrots but even if yours do not, don't dismiss this recipe just yet. The colors of rainbow carrots are so fun and enticing, even the pickiest of eaters are tempted to give them a try. And once your kiddos give this dish a chance, they'll find its sweet flavors too good to resist.
Ingredients
3

tbsp

olive oil

2

tbsp

balsamic vinegar

1

tbsp

honey

1/4

tsp

salt

1/4

tsp

pepper

2

12 oz packages

rainbow carrots

parsley

to taste
Instructions
Wash, peel carrots and chop into large pieces.

In a small bowl, mix together olive oil, balsamic vinegar, honey, salt, pepper.

In a medium size bowl, mix together glaze and rainbow carrots.

Place glazed carrots in a glass baking dish and bake at 400 degrees for 40 minutes, or until carrots are tender.

Remove from oven and garnish with parsley. Serve warm.
This recipe would also be great for special occasions, holidays, or potlucks. It's vibrant colors and flavorful aroma will have everyone's stomachs grumbling!
Bon Appétit!
Have you tried this recipe? How did your family like it? Share in the comments below.