Avocado Pie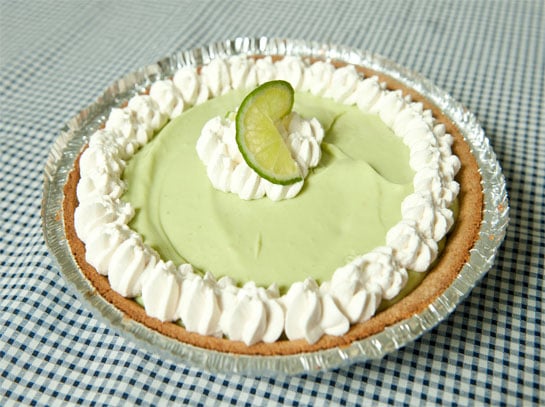 On Tuesday I named my Produce Mom Picks™ for a Wisconsin retailer's upcoming ad.  I named Hass Avocados as my primary Pick & the co-stars for this ad included some of the Avocado's classic compliments – namely, limes!
Avocado is often used for guacamole dips, salad toppings, etc.  Not so often, however, Avocados are used in desserts… but they should be!  Avocados are a healthy substitute for butter or cream!  Avocados offer the same creamy texture as butter & while they do have a high fat content, avocado fat is the "good fat" aka monosaturated fat aka the kind that lowers cholesterol.  I'm often experimenting in my kitchen & exploring ways to incorporate more produce into my recipes and avocado substitution/addition is becoming more & more popular at my home!
Your typical custard pie would include cream or half-and-half & a bunch of eggs.  That same velvety decadence can be achieved with avocados.  Enjoy this recipe that showcases 2 of my upcoming Picks: Hass Avocados & Limes.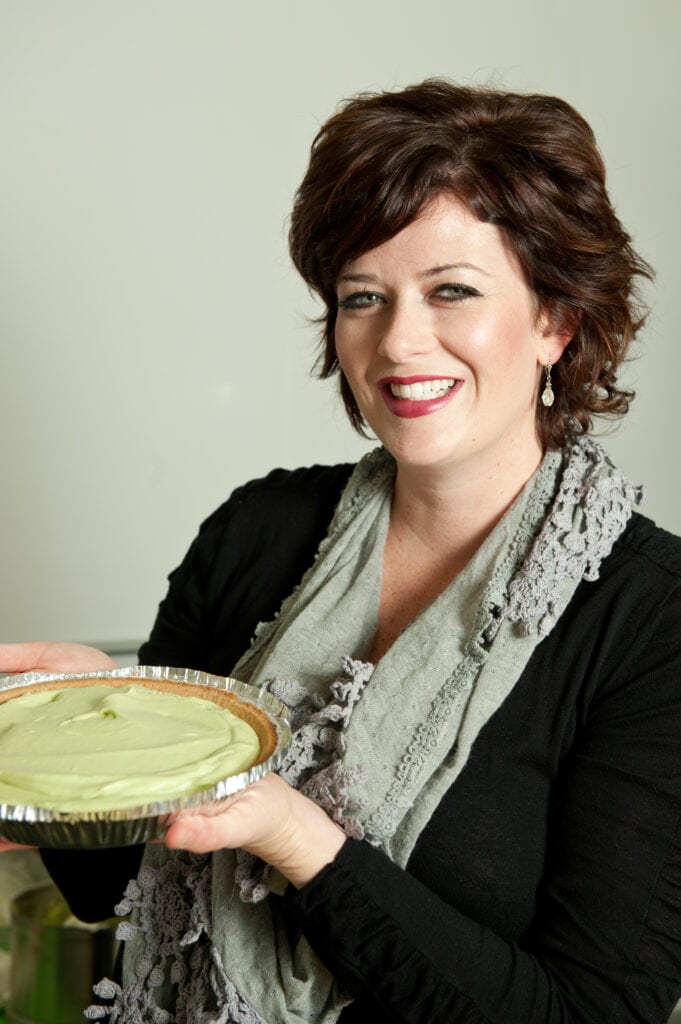 My avocado pie is so easy and super unique!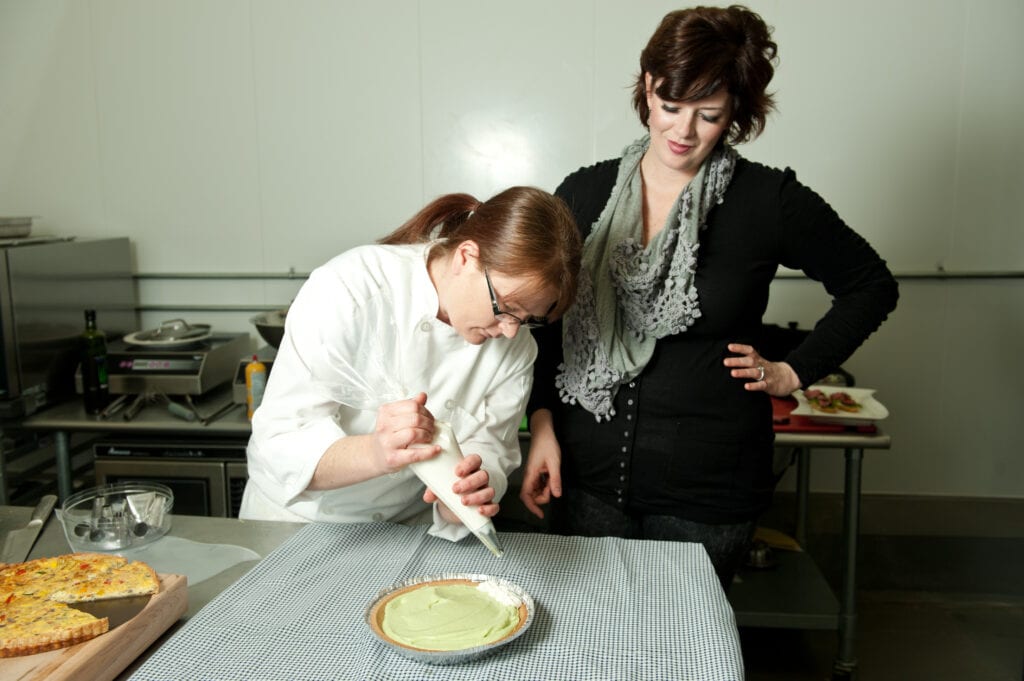 Give this simple pie the professional's touch—use a piping bag & tip to decoratively apply the whipped cream.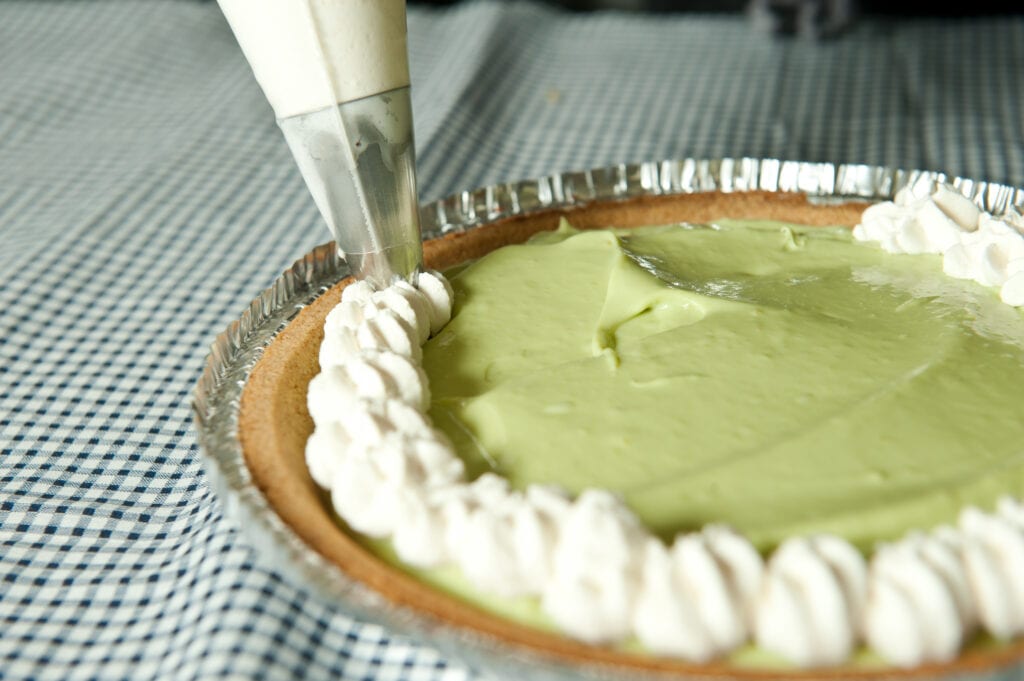 Piping the edges takes 2 minutes & makes a huge difference in presentation.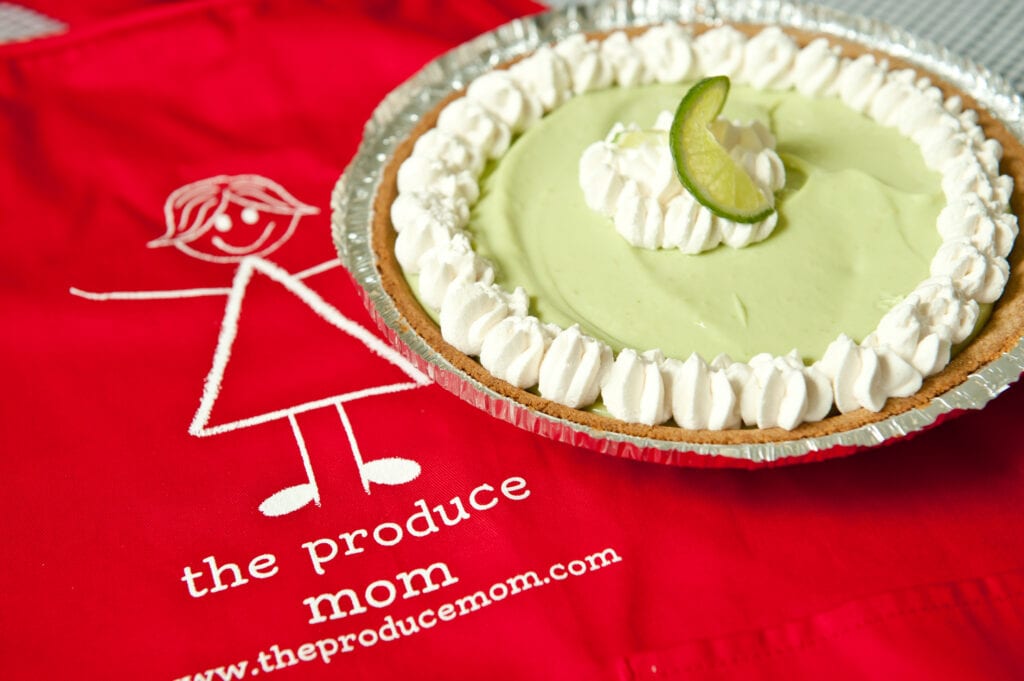 So pretty…and tastes great too!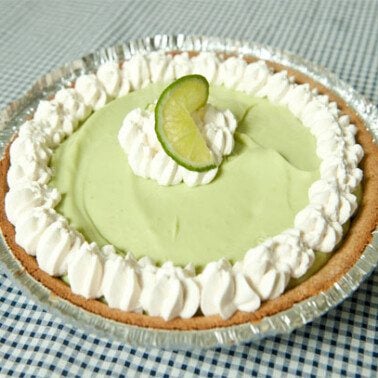 Ingredients
3

ripe

avocado

peeled, pitted & pureed

1/2

cup

lime juice

freshly squeezed

5

oz

sweetened condensed milk

1/2

block

cream cheese

reduced-fat, softened

1

graham cracker pie crust

(9-inch)

whipped cream

for garnish
Instructions
Bake your pre-made crust for 5 minutes at 350 degrees. Remove from oven & set aside.

Blend together the avocado, lime juice, condensed milk & cream cheese until smooth.

Pour filling into your browned pie crust. Chill for 6 hours before serving. Garnish with whipped cream & lime slices.
Next week we will talk about Hass Avocados—and why I selected them as a Produce Mom Pick!
Enjoy!
xoxo Produce Mom