Meet the Autumn Glory Apple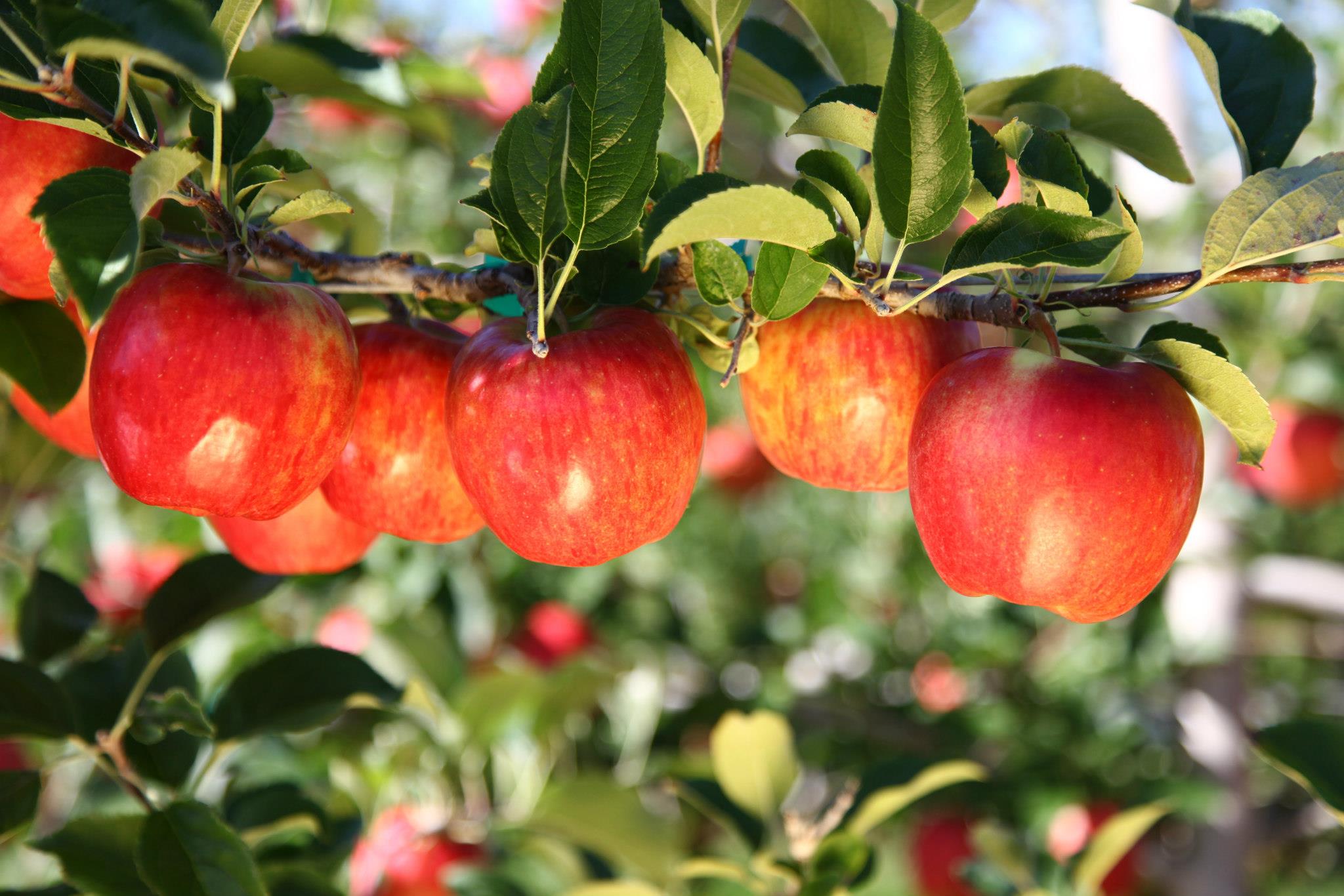 Apples are a staple in the American home. They are one of the most popular fruits in the United States, and are incredibly versatile in cooking. Did you know that there are over 7,000 apple varieties in the world? Yes, SEVEN THOUSAND!  Not all 7,000 varieties grow in the USA, but the number of apples that we are growing domestically continues to increase each & every year.
The Autumn Glory® Apple is one of the newer apple varieties, and it is quickly gaining popularity due to its unique and delicious taste – Do you like the Apple Cinnamon flavor?  Of course you do!!!  I promise you will like this apple!  It truly does taste like Apples & Cinnamon 🙂
Autumn Glory apples are grown in the State of Washington, exclusively by Superfresh Growers®.
What do Autumn Glory apples taste like?
Autumn Glory apples have a very sweet, firm flesh with a subtle "cinnamon" flavor. Some describe the taste as similar to applesauce, while some say it tastes just like apple cider. I describe it as one of my favorites! 🙂
As Superfresh Growers likes to say – "This is what you always imagined an old-fashioned apple would taste like."
Autumn Glory are perfectly delicious to eat right out of hand, but if you want to test them out in some recipes, here are two links to scrumptious recipes featuring the Autumn Glory:
–> Autumn Glory Apple Crumble Tart
–> Autumn Glory Flatbread with Caramelized Onions and Riccota
When are Autumn Glory apples in season?
Autumn Glory apples are harvested in the fall each year, and are available through the winter months until around March.   So, don't delay!  You gotta get one before this year's supply is gone!
Here is a video of my friend Heidi (total Produce Mom) at Superfresh Growers talking about the Autumn Glory!

How do I know my apple is an Autumn Glory?
You need to look at the stickers on your apples!  There is so much information on these tiny things.  Even after almost 10 years of working in the fresh produce industry – I always rely on my apple stickers to help me identify the apple varieties!
Where can I buy Autumn Glory Apples?
The Autumn Glory is available in early winter.  You will start finding them at the grocery stores after the Holiday Season & by the time Spring Break comes around, they are gone!  There is a very limited supply of Autumn Glory Apples & this year's season is coming to a close… you better get some when you are grocery shopping this weekend!
If your retailer does not have the Autumn Glory, simply ask store management or customer service to bring in the Autumn Glory Apple (apple variety) from Superfresh Growers (brand).  Retailers want feedback from their shoppers!  I often request specific produce department varieties & brands!  And my requests are almost always honored.  It's wonderful.  Consumer demand & feedback is very powerful in the fresh produce industry.
As Matt Damon said in Good Will Hunting – How 'bout DEM (Autumn Glory) Apples?! 😉