Ask the Produce Expert: Why Blueberries are Perfect for Kids
Welcome to the 8th edition of our featured series, titled "Ask the Produce Expert."  In this series, we feature one of our partner growers, suppliers or commodity boards, and ask them farming industry-related questions that will help us, as consumers, become more educated on the food that we purchase and eat on a daily basis.  If you have a question that you want answered by an industry expert – it's as easy as tweeting at me or posting  it on my Facebook page!  I am eager to work your questions into this series!
North Bay Produce, Inc. is an international, grower-owned, year-round, fresh produce marketing and distribution cooperative, headquartered in Traverse City, Michigan. The company's thirty-one stockholders are located in Argentina, Chile, Costa Rica, Guatemala, Mexico, Peru, Uruguay, and the United States.
The product lineup for North Bay Produce includes blueberries, blackberries, apples, asparagus, mangoes, snow peas, raspberries, sugar snaps, pomegranates, figs, lemons, and citrus. The company was formed in 1991, and has grown to be one of the market leaders in each of their core commodities.
To learn more about North Bay Produce, visit their website, or follow them on Facebook, Twitter, and Instagram.
In this edition of Ask the Produce Expert, Joe Leduc will be our featured expert. Joe will share his knowledge and expertise framed around blueberry farming, and answer several recurring blueberry questions, such as their health benefits, what gives them their blue color, and how to get children to eat more blueberries.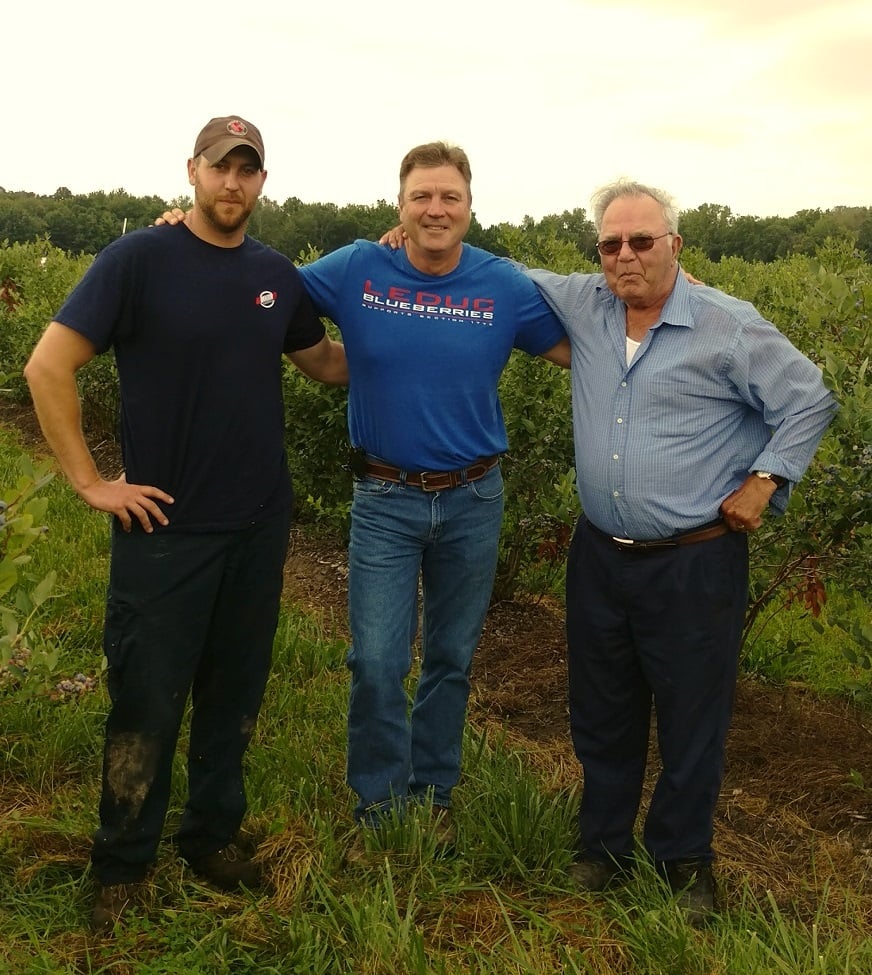 Joe Leduc is the 2nd generation Owner and Operator of Leduc Farms. Leduc Farms is a blueberry grower for North Bay Produce. The farm is located in Paw Paw, Michigan, and has been in the blueberry business for over 50 years. Joe and his wife, Chantal, operate the 400-acre farm on the principles of balancing family tradition and supporting their community. The majority of their production is sold commercially, but Leduc Farms also has a retail store that sells blueberry jams, jellies, syrup, and honey, among other goods.
And now, let's dive into the questions!
What gives blueberries their blue color?
The scientific name is a blue pigment called anthocyanin. It is where all the antioxidants are in the fruit. That is what makes them so healthy.
What are some of the health benefits of blueberries?
They have many vitamins, including vitamin C, K and manganese, along with antioxidants and fiber. Blueberries are a very healthy fruit!
Do you find that blueberries are healthier than other fruits, including other berries?
Yes.  The darker the skin, the higher the concentration of antioxidants and cancer-fighting agents. That deep color is what you are looking for in a fruit. Blueberries have more health benefits than most fruits. All fruits are very healthy, but blueberries are at the top of the list.
What are some kid-friendly blueberry recipes you recommend? Does your family or grandchildren have any favorites?
Blueberries are very kid-friendly because they are a perfect finger food. You don't have to pit them or peel them – just pick them up and eat them whole. You can do something as simple as putting fresh blueberries in a bowl. Kids will just sit there and eat them! Another way kids enjoy blueberries is to add them to some milk, a little bit of sugar, and freeze them into a frozen blueberries mix, making a slushy. Kids will love eating them this way.
Adding them to smoothies and protein drinks in the morning is a great practice as well, and will provide an added explosion of flavor. I like to take frozen blueberries, microwave them for a few seconds and add them to cereal in the winter. Of course there are other classic favorites as well, such as pancakes, muffins, and buckles. There are so many ways to eat blueberries. You can eat them fresh or straight out of the freezer too.
What should we look for as consumers when purchasing blueberries at the store?
The most important thing to look at is the bloom. Bloom is a natural protection on blueberries that gives the blueberries the light blue appearance. The more bloom they have, the fresher they are going to be.
How can parents encourage children to consume more blueberries?
The easiest way is to simply put blueberries in front of them, because kids usually love them. Start them young, and put a bowl of blueberries on the table instead of potato chips – they will eat them! My kids and grandchildren all love blueberries, but we made sure to introduce blueberries to them early. Most kids will love the taste of blueberries if you simply make them easily accessible in your home.
How long do blueberries stay fresh?
Blueberries will typically last about a week in your refrigerator. They can have up to two weeks shelf life, depending on the distribution chain leading them to your local grocery store.  If blueberries are quickly distributed to your local stores, it can extend the shelf life of your blueberries at home. However, a realistic timeline to expect is one week.
What is the best way to store blueberries?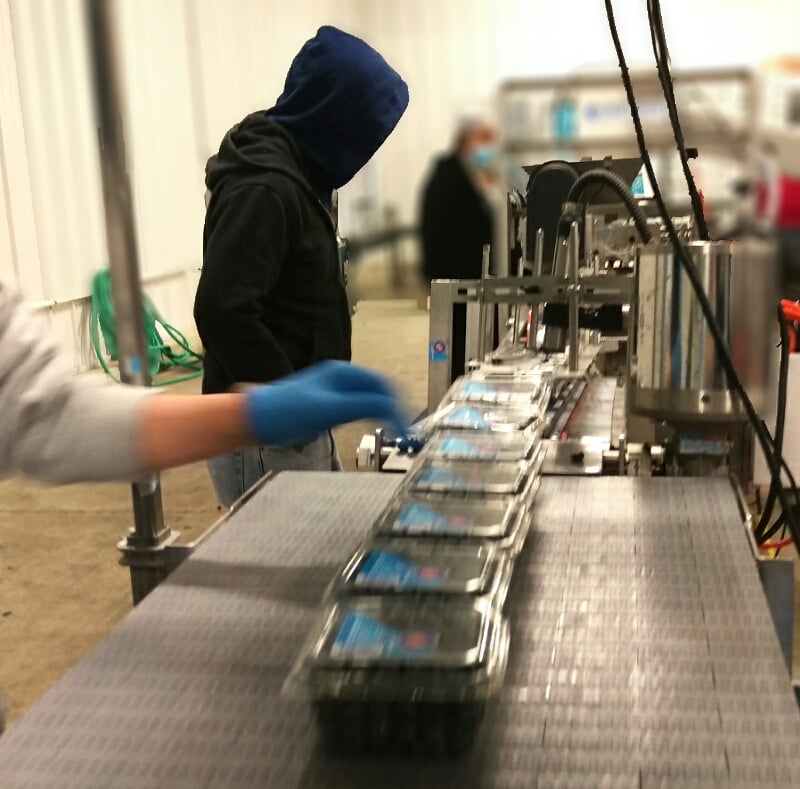 The cooler the better, so any temperature in the 30s will keep them fresh. After purchase, keep berries in their original containers, and refrigerate as soon as possible. Avoid air-tight containers, which could trap moisture inside. Keep your berries dry – do not wash them until prior to consumption.
What is the best way to freeze fresh blueberries?
You can either freeze blueberries in their original packaging, or pour them into a plastic bag. Even a container with a plastic bag over them (the larger pack sizes) will do the trick. The bloom on the blueberries will keep them separated. Blueberries freeze very well and can be rinsed after taking them out of the freezer. Freezing your berries is a great way to extend their shelf life.
Well, that concludes the 8th edition of our Ask the Produce Expert series!
A big thank you to Joe Leduc for sharing his expertise on the wonderful world of blueberry farming!
I learned so much… I cannot wait for our next Ask the Produce Expert blog!
#FreshProduce rules – thank you for serving fruits & veggies to your family!!!
xoxo The Produce Mom
Sign up here for our weekly newsletter if you want more fun recipes, cooking tips, and more!