Skinny Souping®: Eating Well On The Go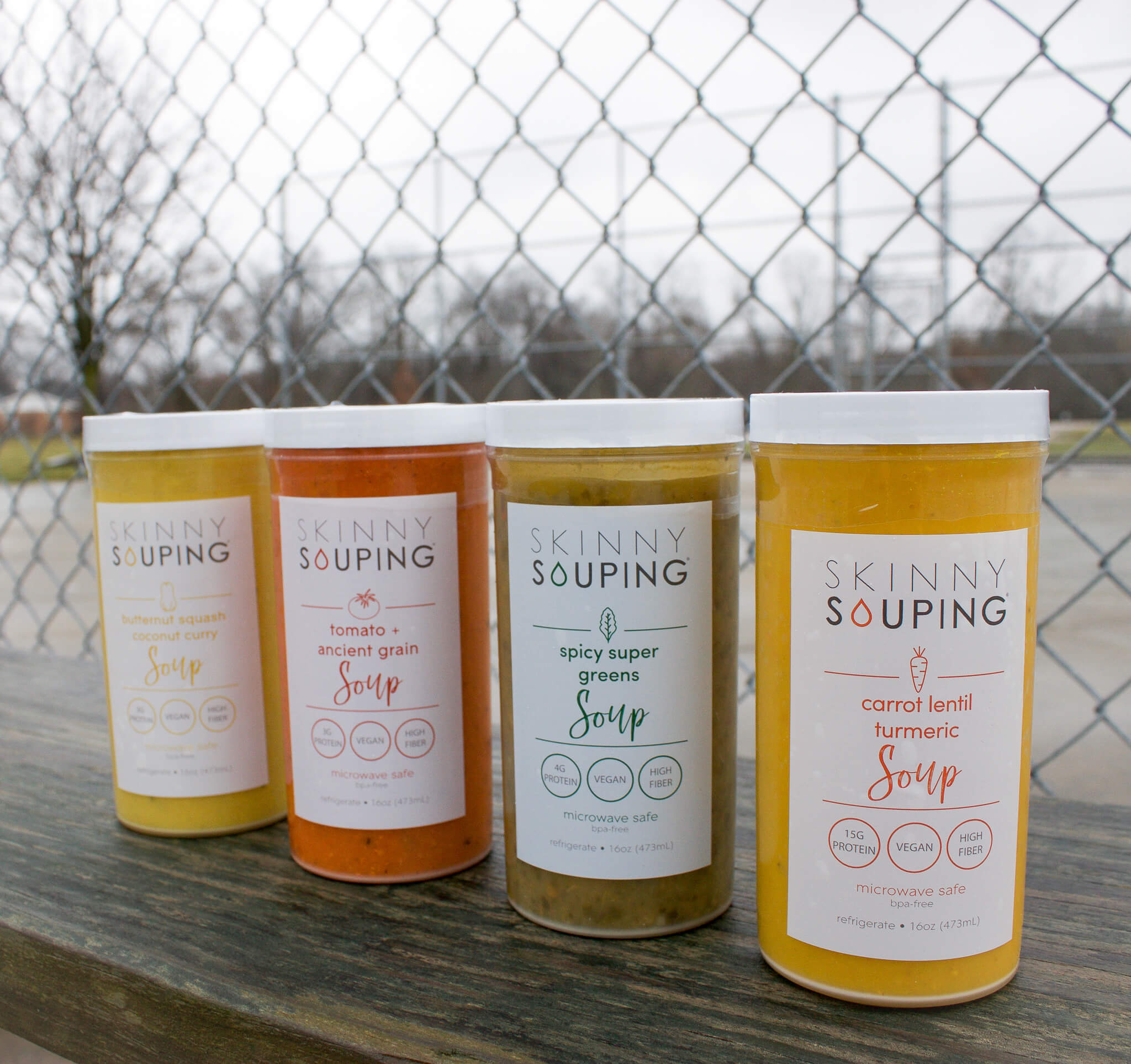 This post is sponsored by Skinny Souping®.
Ask any mom and they'll tell you, eating healthy on the go is one of life's biggest daily challenges. Do you find yourself choosing between convenience or nutrition? Skinny Souping® has turned this into a false choice. Their line of plant-based, real ingredient soups makes it easy to have a nutritious and delicious meal on the move. 
Skinny Souping® is a line of sippable soups made from simple, real ingredients and never any preservatives. Read the label on the back of any of their soups and you'll find a short list of ingredients — all of which you can read and recognize! These veggie and broth-based soups are always fresh, always nourishing, and always delicious. 
All of their soups are packaged in modern BPA-free jars. Enjoy them chilled or heated. The container is microwave safe so there is no need for bowls or spoons — simply sip and enjoy.
Skinny Souping® is a fridge staple — a grab-and-go option you'll want to always have on hand. Sip them in the car, at your desk, at the playground, or the ballpark. Having a nourishing meal on hand at all times makes it easier to avoid impulsive snacking that leads to regrets later. 
Listen to Alison Velázquez, CEO and founder of Skinny Souping® on The Produce Moms podcast. 
Skinny Souping® is available in many yummy flavors including Carrot Lentil Turmeric, Red Pepper Chickpea Basil, Butternut Squash Coconut Curry, Tomato Ancient Grains, Broccoli Lemon Arugula, and Spicy Super Greens.
Which Skinny Souping® flavor is your favorite? Share a photo of yourself enjoying your favorite flavor on-the-go using the hashtag #SouperHealthy.