Getting to Know Cesar Chavez
Today we are sharing with you the life of Cesar Chavez. He was a pioneer in the farming industry and made strides for the NFWA.
If you look at a map of the United States and follow the bottom point of Nevada down to the border of the US and Mexico, halfway between San Diego and Tucson, you'll find Yuma, Arizona. It's near here that the Gila River converges with the Colorado River; if you follow the Colorado River far enough south, it becomes the Rio Colorado. Yuma prides itself on being the "Sunniest City on Earth," and because of this near-constant supply of sunshine and fresh water, it has become the "Winter Lettuce Capitol of the World." Chances are, if you've enjoyed a leafy vegetable this winter in the US, it came from Yuma.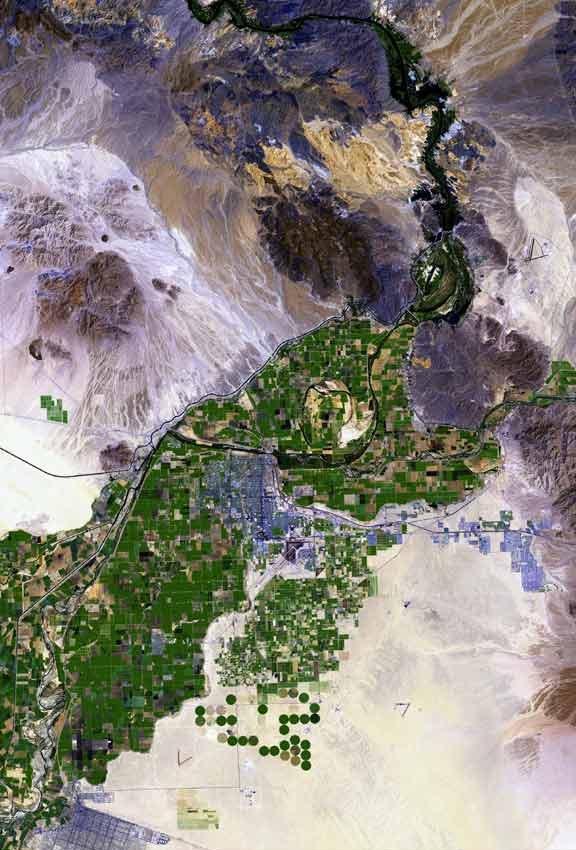 Before the acres of green lettuce fields appeared in Yuma, the town was known as the "Gateway to California." In 1892, Juana Estrada was brought to Yuma as a six-month-old. Later in life, she married Librado Chavez. The two settled on Librado's father's small farm in the Gila Valley. In 1927, thirty-five-year-old Juana gave birth to a baby boy, Cesar Estrada Chavez. Soon after, the Great Depression and the hardships it brought with it forced Juana and her family from their home to California.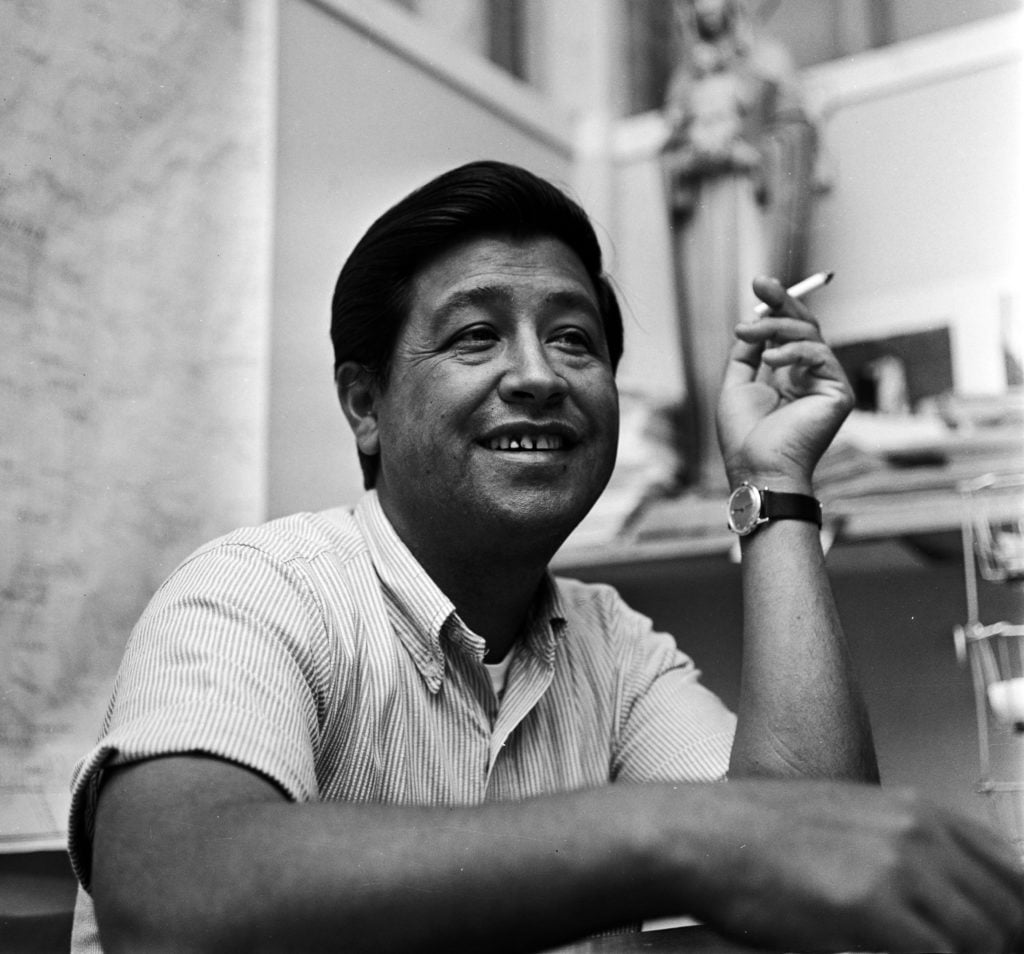 Lesson One: Listen to Your Mom
César Chávez was an American labor leader and civil rights activist who, along with Dolores Huerta, co-founded the National Farm Workers Association. His childhood and teenage years were spent tirelessly working in countless fields with over 300,000 other migrant workers. Conditions for these workers were unbelievably harsh, and they were routinely exploited by their employers. Workers were often unpaid or underpaid, with no medical care or other basic amenities.
Cesar's mother, Juana, was a strong and determined woman who worked hard for her children and always put them first. She taught Cesar the importance of hard work and of standing up for what is right. Throughout his life, Cesar kept his mother in his heart and thoughts and spoke of the influence she had on his life. "On the road, no matter how badly off we were, she would never let us pass a person or family in trouble. We didn't get anybody to help us like that in the beginning. That's why we suffered so much. But my mother would tell us, 'you always have to help the needy, and God will help you.'" He would later go on to credit his mom with inspiring him to start America's first permanent farmworkers' union.
Lesson Two: Work Hard for Your Family
Cesar Chavez's life was defined by his family. As a child, he moved to California to work in the fields with his father and five siblings. Many of the farms in California were large and more modernized than others. Cesar's family was hired to pick crops such as grapes, cherries, nuts, and peas. Because they moved around so much, he attended 37 different (and mostly segregated) schools, where speaking Spanish was not allowed.
In 1942, at the age of 15, he began working full-time as a farmworker because his father had been in an accident and he didn't want his mother to work in the fields. After 24 months of laborious work, Chavez set off on a new path, lied about his age, and joined the U.S. Navy. He was only seventeen.
Cesar served two years in a segregated unit, after which he was honorably discharged. He then returned home and married a woman from another migrant family, Helen. Over the next fifteen years, Cesar and Helen grew their family and struggled to make ends meet. Like his father before him, he supported his family by working in the fields, and life was hard. After decades of adversity, fatigue, and poverty, Cesar decided he had to do something. For the next ten years, he became a grassroots organizer for the Community Service Organization, working to register workers as voters and fighting racial and economic discrimination.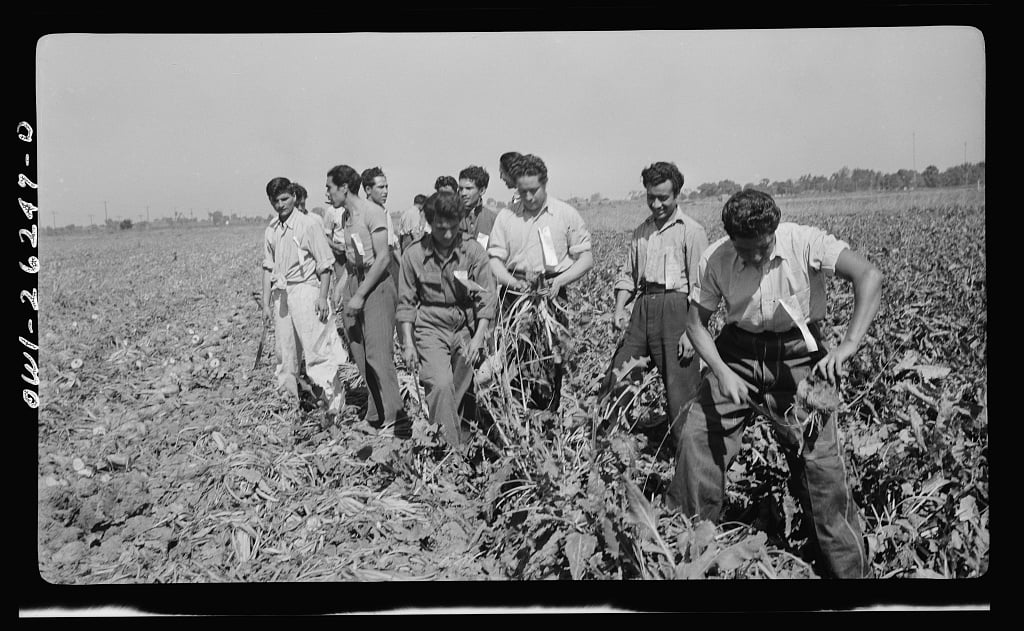 Lesson Three: Learn from your Mentors
At 35, Cesar resigned from the Community Service Organization and used his entire life savings to found the National Farm Workers Association. At the time, migrant workers like Chavez made as little as 40 cents an hour and did not qualify for unemployment insurance. They were often forced to pay rent for deplorable shacks and shop at expensive company stores. In short, these workers provided food for American families while they went hungry themselves.
Cesar was inspired not only by his mother's kindness, but also by Gandhi's non-violent protests in India and St. Francis of Assisi's sacrifices. St. Francis was a 13th century Italian nobleman who gave up his material wealth to live with and work for the poor. Cesar's life was punctuated by countless tireless marches, several hunger strikes, and time spent in jail for failing to call off a lettuce boycott.
Cesar learned from his mentors and kept photos of them as visual reminders in his headquarters. He looked to them for inspiration, and coincidentally, other notable social activists looked to him. Martin Luther King sent a telegram to Chavez after announcing a fast, saying, "My colleagues and I commend you for your bravery, salute you for your indefatigable work against poverty and injustice, and pray for your health and your continuing service as one of the outstanding men of America."
American Agricultural Heroes
For our first blog in this series of American Agricultural Heroes, I feel I have written both too much and, at the same time, not nearly enough. Cesar Chavez fought to improve work conditions for everyone and faced discrimination, hardship, and pushback at every turn. He was far from perfect, but we can learn so much from looking back at his example. He knew that to create a more just and fair world, we all have to do our part.
Through faith, support, and family, we can change the course of history.
Sources
Cesar Chavez Memorial
Betsygut76, CC BY-SA 3.0 <https://creativecommons.org/licenses/by-sa/3.0,> via Wikimedia Commons

Cesar Chavez 1966
Los Angeles Times, CC BY 4.0 <https://creativecommons.org/licenses/by/4.0,> via Wikimedia Commons
Cesar Chavez Arch
Katherine D. Harris, CC BY-SA 4.0 <https://creativecommons.org/licenses/by-sa/4.0,> via Wikimedia Commons
Yuma Arizona
http://www.terraprints.com, CC BY 2.5 <https://creativecommons.org/licenses/by/2.5,> via Wikimedia Commons
Mexican agricultural
Marjory Collins, Public domain, via Wikimedia Commons
Mexican Woman and Children
Russell Lee, Public domain, via Wikimedia Commons
Cesar Chaves Visitation
Movimiento, CC BY-SA 3.0 <https://creativecommons.org/licenses/by-sa/3.0,> via Wikimedia Commons
2014 on san Fernan…
Chris English, CC BY-SA 3.0 <https://creativecommons.org/licenses/by-sa/3.0,> via Wikimedia Commons