Crunch Pak: America's Healthy Snacking Company
This post is sponsored by Crunch Pak. 
At The Produce Moms, our mission is to help you find easy ways to serve more fruits and veggies to your family. And what's easier than Crunch Pak apple slices? These Produce Moms partners serve up pre-sliced apples, making snacktime a cinch for busy families everywhere. But there's more to Crunch Pak than just apple slices!
Nutritious and Versatile Apples
Where does Crunch Pak get their incredible apples? From their backyards! The folks behind Crunch Pak are longtime apple growers from the Wenatchee Valley in Washington, a region known for some of the world's best apples. With the experience of seasoned growers, they choose the finest apples to slice into Crunch Pak products.
Those apple slices become products that are both practical and tasty, The Family Size bags come in 14 or 24 oz. slices, and they come in Sweet, Tart, Mixed or Peeled. These great-tasting apple slices are the ultimate way to eat fresh more often. They are perfect for snacking, salads, baking, or any of your favorite recipes!
The apples don't stop there, though! You can also find Crunch Pak slices from specific apples, like Ambrosia and Honeycrisp at different times throughout the year. Give these nutritious snacks some extra appeal for your kids with Paw Patrol branded packs and pre-peeled slices, or stock up your fridge with 24 oz. packs of apple slices. And if you're looking for organic apples, Crunch Pak has you covered with a wide variety of organic products. 
Healthy Snacking for Life's Adventures
A great snack makes time spent with family that much more memorable. With Crunch Pak, you'll spend less time prepping those snacks and more time making memories. These apple experts know what pairs well with their fruit.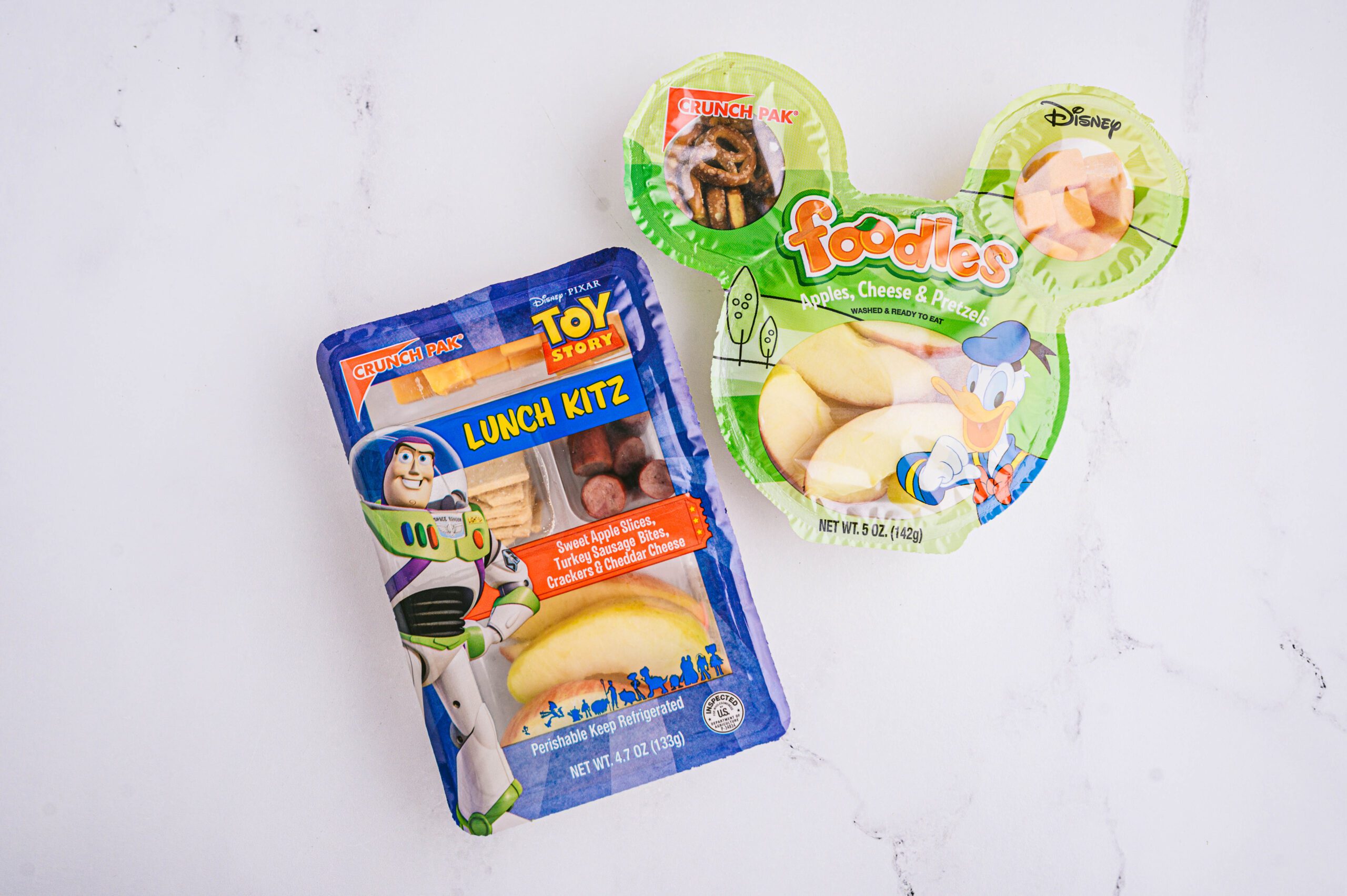 Head to your local grocery store to find Disney-themed Foodles, complete with a fun mouse-inspired design, or Paw Patrol snack packs in the shape of a paw print. Peel them open and you'll find crackers, cheese, grapes, and other goodies along with juicy apple slices. Space Jam, Toy Story, and JoJo Siwa Lunch Kitz make packing for lunchtime easy and exciting. 
Find even more options with Snackers, which feature an invigorating blend of apples, carrots, broccoli, cheese, chocolate-covered pretzels, and other treats. Cafés and Medley give grown-ups some fun treats, too, with cheese, grapes, caramel bites, and more to pair with some tasty apples. Want some to share? Look for Multipaks and Party Trays!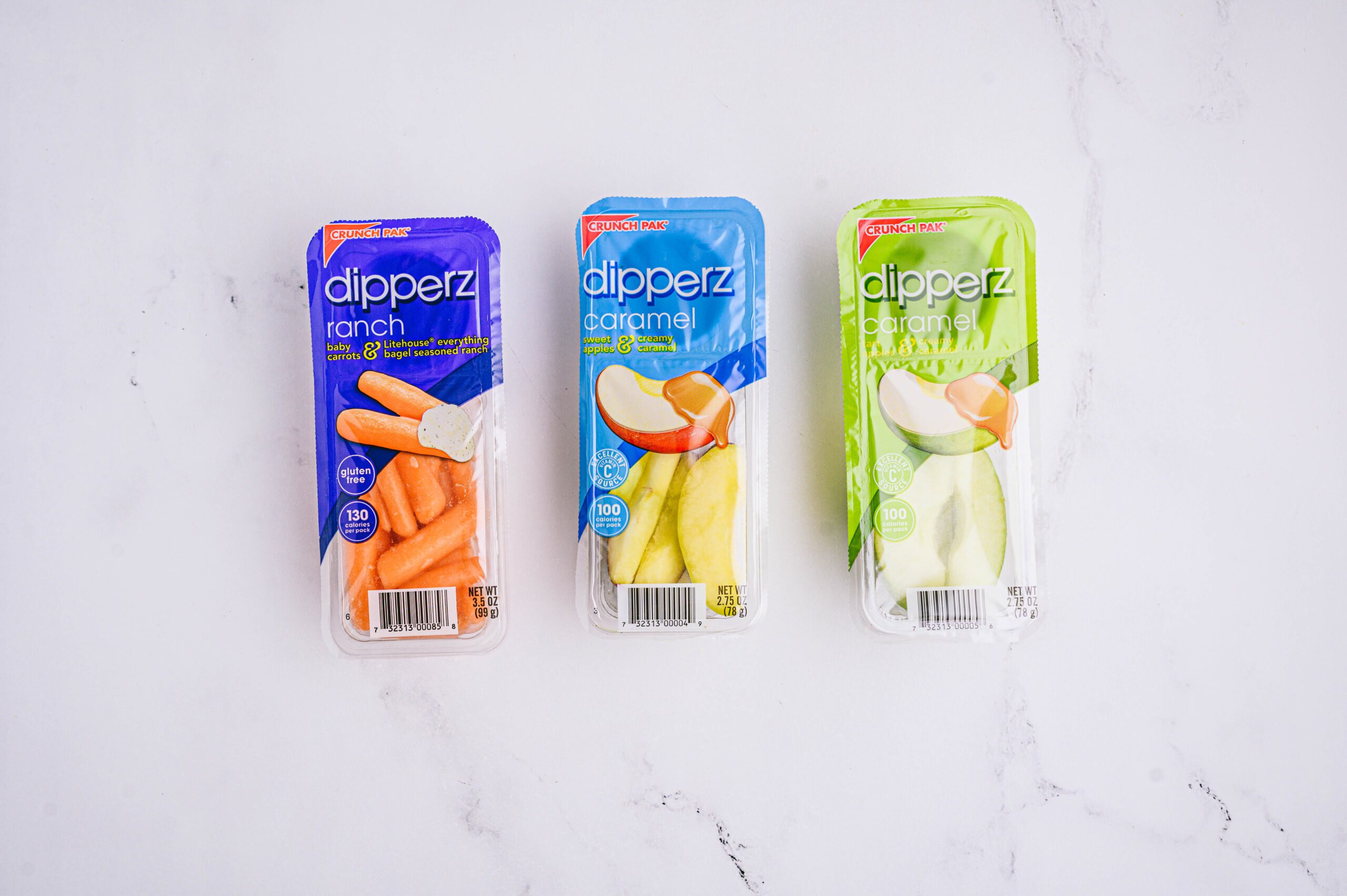 What Can You Make With Crunch Pak Apples? 
Crunch Pak apples are great for snacking on-the-go or at home. But they're also perfect for cooking! Pre-sliced apples take a bit of the work out of prepping a tasty recipe. And with Crunch Pak, you can be confident that every apple will be delectable. 
We put Crunch Pak apple slices to use in some recipes that are great for helping your kids keep their energy up during the day. These Breakfast Energy Bites and Air Fryer Apple Fries are easy to make and fun to eat!
Both adults and kids will love our Apple Berry Fruit Smoothie and Fruit Salad Bowl. These fresh recipes are both great ways to get your family eating more fruit during the day. And they're both easy to prepare thanks to Crunch Pak! 
What Crunch Pak products does your family ask for again and again? How do you use these delicious apples creatively? Let us know in the comments!