A Guide To Mandarins: Types of Mandarin Oranges and Their Benefits
Apr 20, 2022, Updated Aug 15, 2022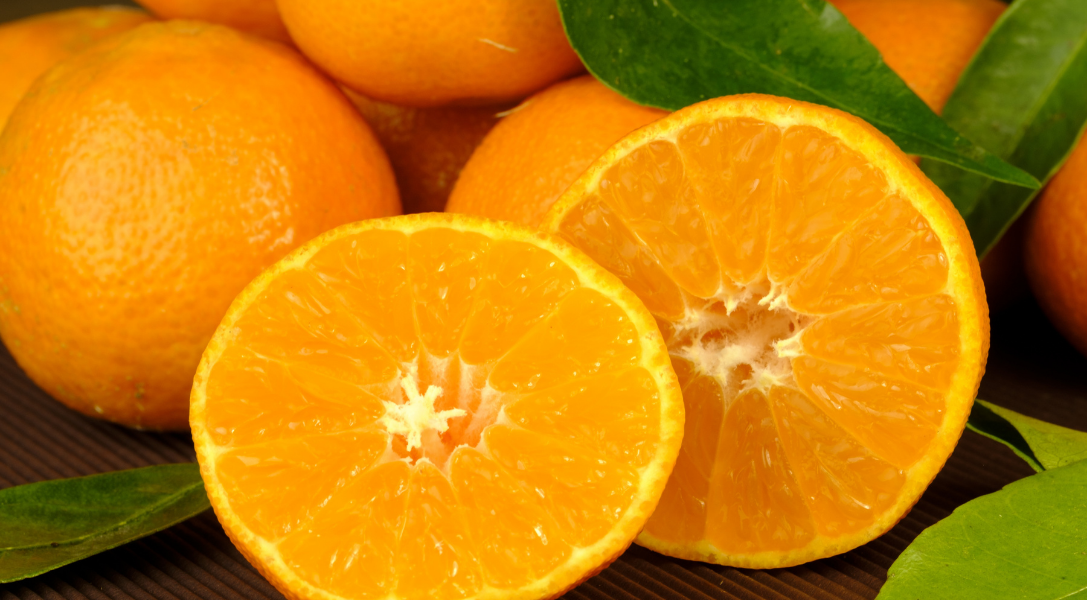 This post is sponsored by Pro Citrus Network.
There are so many types of mandarin oranges, and we love them all. Mandarins are a true gift from nature. And we want to give them the appreciation they deserve. They are packed full of nutrients, full of flavor and are perfect for kids and adults alike! 
What are mandarin oranges?
Mandarin oranges are a small variety of the common orange. Mandarins are typically sweeter and less acidic than larger oranges. They are usually easy to peel and segment for the perfect on the go snack. Mandarin oranges include many varieties and hybrid fruits that range in size, sweetness and availability. There are many types of mandarin oranges in the marketplace, and we want to help you understand the different varieties.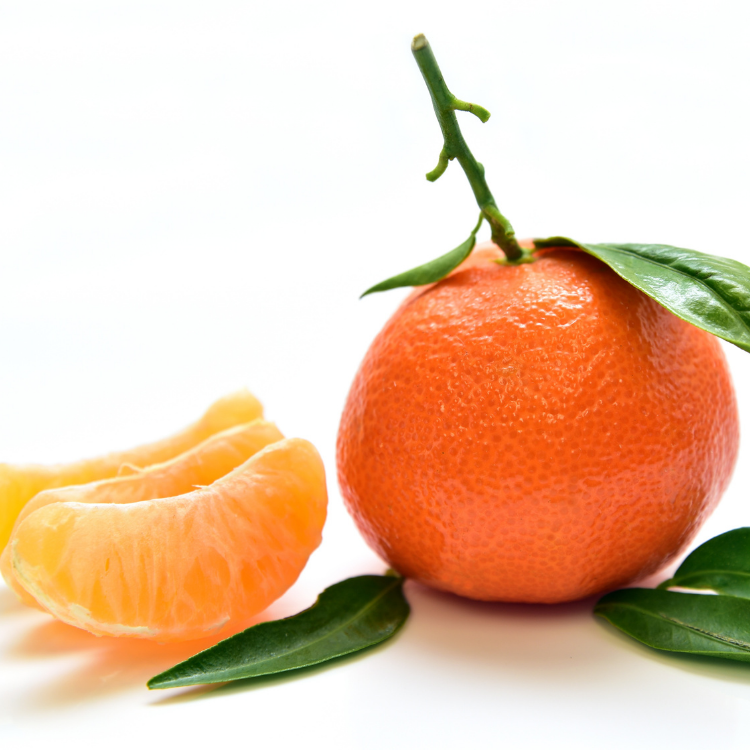 How To Select Mandarin Oranges
Choose mandarins that are heavy for their size and without soft spots. Look for fruit that is thin-skinned and uniform in color.
How To Store Mandarin Oranges
Mandarins will keep up to one week on the counter. Storing mandarin oranges in the refrigerator will give them about a 2 week to one month shelf life. Avoid cutting the mandarins until you are ready to use them. Sliced mandarins should be used within one day. 
What's the difference between mandarin oranges and clementines?
The short answer: not much! Simply put, clementines are a mandarin variety. Since mandarins are easily crossed with other varieties of citrus and can grow in a number of climates, there are nearly 200 varieties of mandarins.
Clementines are known for their complex flavor and perfect balance between sweetness and tartness. They are a cross between a sweet orange and a mandarin. They are small in size, they have smooth glossy skin, and they are usually seedless and easy to peel.
What are some other types and varieties of mandarin oranges?
Clementines: This sweet and juicy variety is usually seedless and easy to peel. Their exterior is a deep orange color with a smooth and glossy appearance. They typically are less acidic. 
Tangerines: Originally "tangerine" wasl just another word for "mandarin." However, the term "tangerine" has begun to take on another meaning. What we call tangerines in the United States are commonly more tart and have a deeper orange/red color than the common mandarin.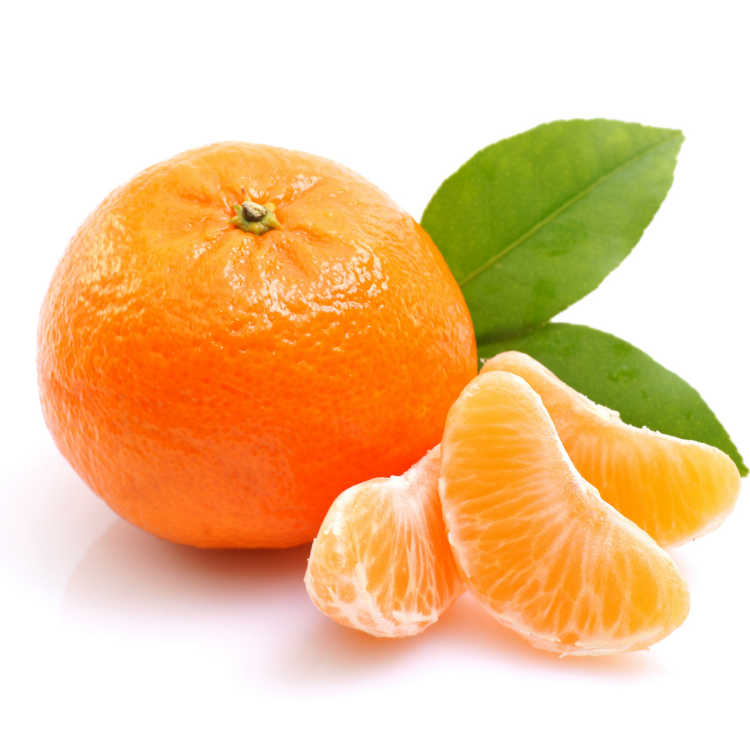 MandaRosa: They are a natural cultivar of a blood orange and clementine, also known as the Mandared variety. MandaRosas may look like a typical mandarin orange from the outside, but the flesh is a gorgeous rosy red. It is a "hyperseaonal" fruit that can usually be found in February-March. Depending on when you buy your MandaRosas can determine the color and flavor of its flesh. If you find your fruit has a tartness to it and is not as heavily pigmented, it was likely picked toward the beginning of the season. The flesh gains its rich pigment as the season progresses and becomes sweeter and sweeter. 
An interesting fact about the pigmentation is that it's caused by anthocyanins, which are the same antioxidants that cause blood oranges to have their deep, rich color. Anthocyanins are the most powerful antioxidants in nature! Their health benefits are innumerable, like lowering blood pressure and diabetes. Anthocyanins are so powerful they're considered a "super antioxidant".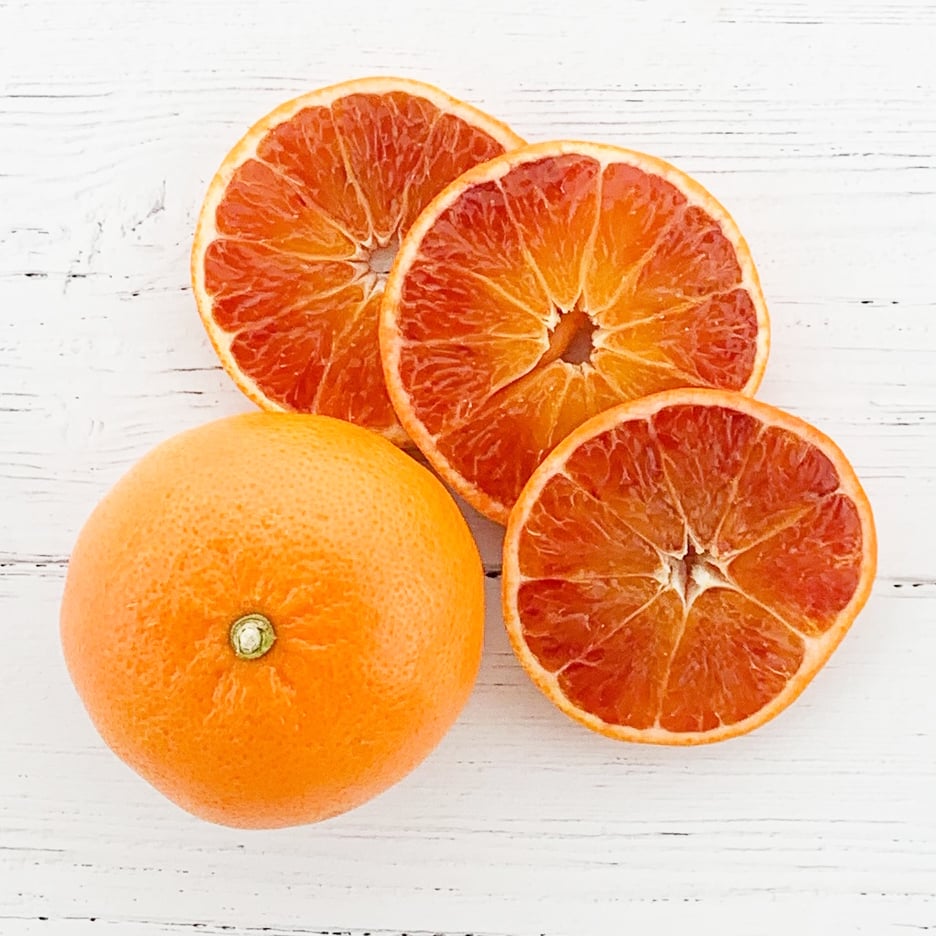 Gold Nuggets: This variety of mandarin is usually medium in size with a somewhat bumpy and orange rind. It is easy to peel, and the flesh is bright orange. Gold Nuggets are finely-textured and seedless with a rich and sweet flavor. 
Grown in the beautiful California valleys, this delicious and juicy mandarin is considered by many growers to be one of the best mandarin varieties in the world and sweet citrus treasure.  They are usually available in March through April
Murcotts: They are plump, with clingy but thin skin and a few seeds. Murcotts are typically moderately sweet and very juicy. They are usually not as acidic as some other varieties. Murcotts are a late season variety and typically the sweetest fruit of the season. Murcotts are grown in various regions around the world, including California, Chile, Peru & South Africa. 
Orri Mandarins: Orri Mandarins are not your ordinary easy-peelers.  As a specialty variety, Orri Mandarins have distinctive, exceptional flavor, are deliciously sweet, delightfully juicy and are virtually seedless with zero to few seeds. Their easy-to-peel skin has great color and exterior appearance.  Overall, the quality of Orri Mandarins is superior to other easy-peeler varieties and is one of the sweetest varieties of mandarins.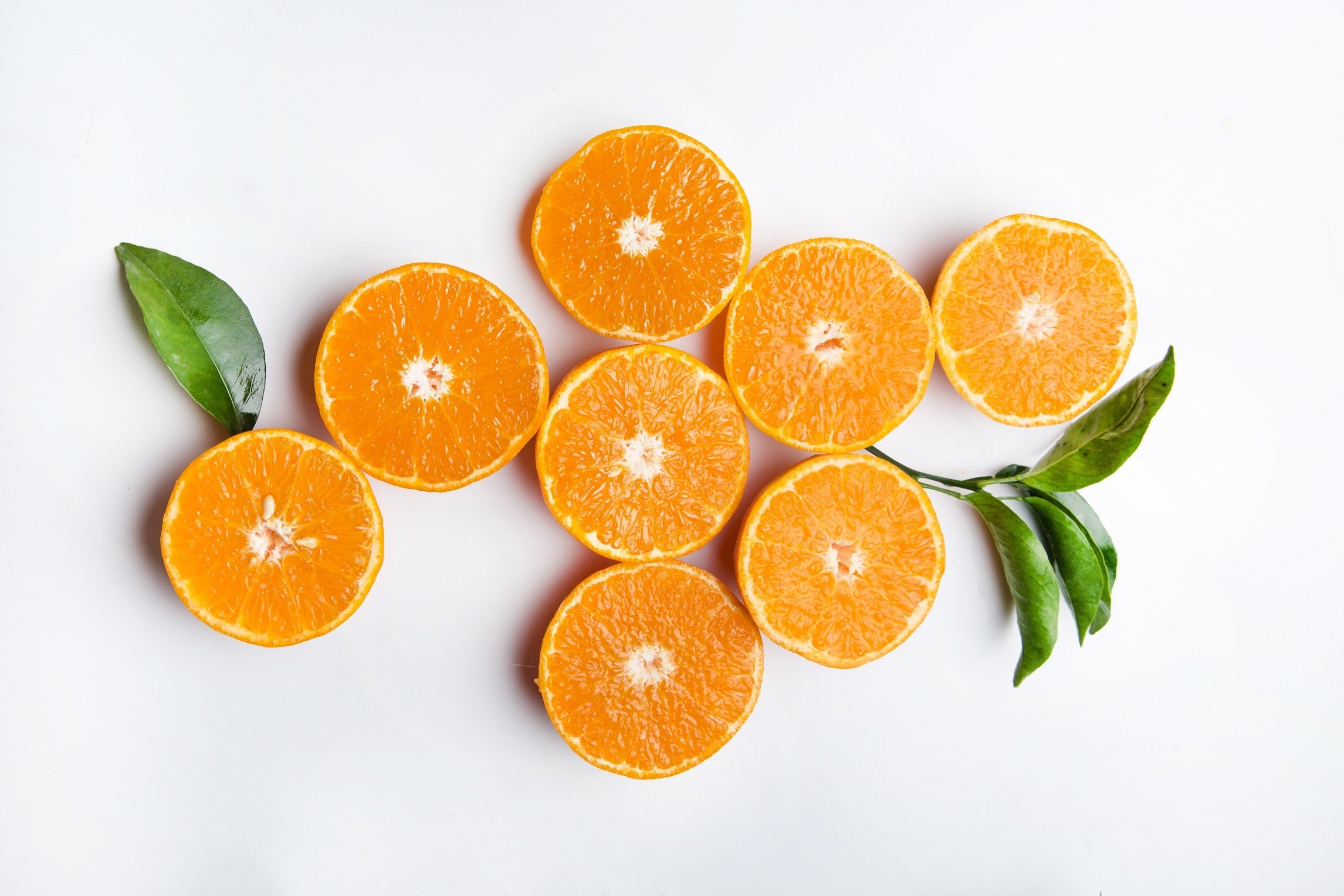 Minneolas: Though technically not a mandarin, Minneola Tangelos are part of the easy-peeler family. They are slightly bell-shaped with a prominent nose at the stem-end. Minneolas are usually bright, reddish-orange and easy to peel. They are sweet with a mild tartness.  Minneolas are known for their unique shape, and their robust and tangy flavor. Like many of the others, it they are juicy and have relatively few (if any) seeds.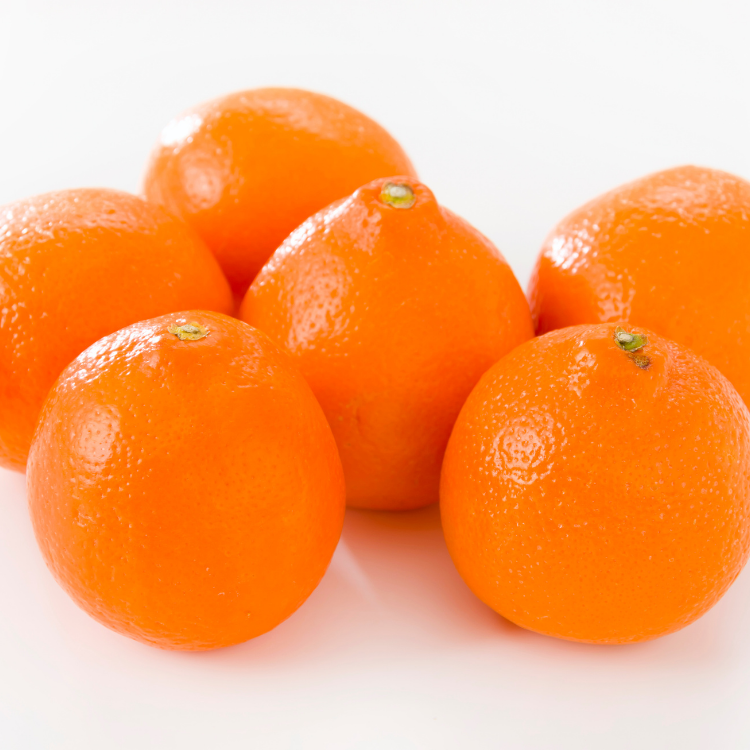 When are mandarin oranges in season?
Most mandarins are available year-round thanks to domestic and import crops. Domestically they are usually available from Mid-November to Mid-May. Imports from Chile, Peru, South Africa and more usually hit American soil from May to November. Some of the specialty mandarin orange varieties have shorter seasonality and can vary year to year depending on the crop. Pro Citrus Network Is a completed source for year-round availability.
Health Benefits of Mandarin Oranges
Mandarins are nutrient-dense and delicious. The health benefits of eating mandarins far outweigh the sugar content. Skipping mandarins would mean missing out on all of its healthy superpowers.

Mandarins are a great source of Vitamin C and fiber. Consuming Vitamin C contributes to a healthy immune system and can reduce your risks of developing heart disease and stroke. They are also abundant in antioxidants. Pectin found in mandarins contain a water-soluble fiber which can help reduce blood cholesterol levels and suppress hunger levels for hours.
Related: Eating Citrus Makes a Difference
Easy Healthy Snack for Kids
Mandarin oranges are the perfect snack for kids. They are great for small hands and easy to peel. All mandarins fit perfectly in lunch boxes and are a great on-the-go snack. They can be dressed up with stickers, or you can draw a fun face on the peeling.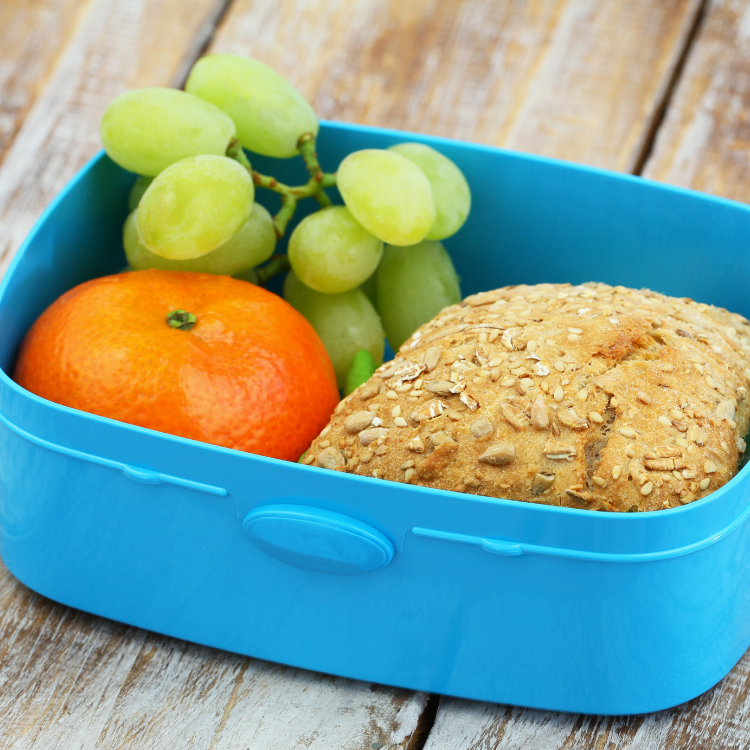 Some of our favorite Mandarin and Citrus Recipes