We worked with our brand partner Duda Farm Fresh Foods to bring you this easy and nutritious snack idea, celery sticks and hummus. 
Celery and hummus are a match made in heaven. These jars take just minutes to assemble and are the essence of a grab-and-go snack. We used small jam jars but you could also use plastic cups with lids.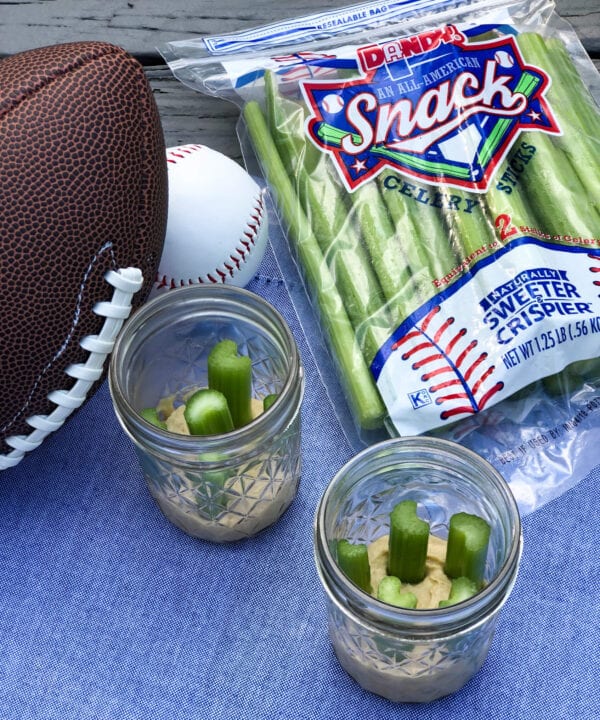 | | |
| --- | --- |
| | |
Cut the Dandy Celery Sticks into 3 sections.

Put 2-3T of hummus in the bottom of a clear throw away cup. Place 4-5 pieces of cut up celery in the cup upright. Put lid on the cup, place in the refrigerator and serve snack when ready.
This snack can be made ahead of time and kept in the fridge for a couple of days. Because it's so hardy, the celery will not lose its crunch.
Be sure to look for Dandy® Celery Sticks at your grocery store. It's always fresh, affordable, and of the very best quality. 
Get more fun and nutritious snack ideas here. Happy Snacking!