What Makes Sage Fruit Special?
Jan 28, 2019, Updated May 27, 2021
This post is sponsored by Sage Fruit
Sage Fruit Company has been a member of The Produce Moms' family of partners for many years. It's a brand that we know well and trust to bring the highest quality apples, cherries, pears, and stone fruits to shoppers. There are many reasons we place our trust in Sage Fruit, from their growing practices to how they treat their employees.
What Makes Sage Fruit Special?
They Grow The Highest-Quality Tree Fruits
Quality is of the utmost importance at Sage Fruit, beginning in the orchard. Growers at Sage Fruit team up with horticultural specialists to ensure their commodities are grown to the highest standards and are harvested at the peak of freshness. Once the fruit is harvested and arrives at the warehouse, it is inspected by the quality control team, packaged and re-inspected to guarantee only the best fruit make it to stores. The high standards that guide their farming and packaging processes leads to an exceptional eating experience. 
They Are Experienced Farmers
The growers behind Sage Fruit have been farming in the fertile Yakima Valley for multiple generations. They are experts on the land and the fruits they grow. Sage Fruit growers implement sustainable farming practices which helps them stay competitive in the market.
Sage Fruit uses cutting edge growing practices, including high-density planting. This practice promotes the health of apple trees while also producing the best color and size of fruit. With this method, the tree buds get more light and all the limbs are exposed making maintenance easier. Happy, healthy orchards produce the best fruit!
They Treat Their Employees Like Family
Many of the dedicated and hardworking people working in the Sage Fruit orchards and packaging facilities have been there since the beginning. Sage Fruit only partners with growers and shippers who share the same values with their employees. A dedicated team is essential to bringing quality products to the marketplace.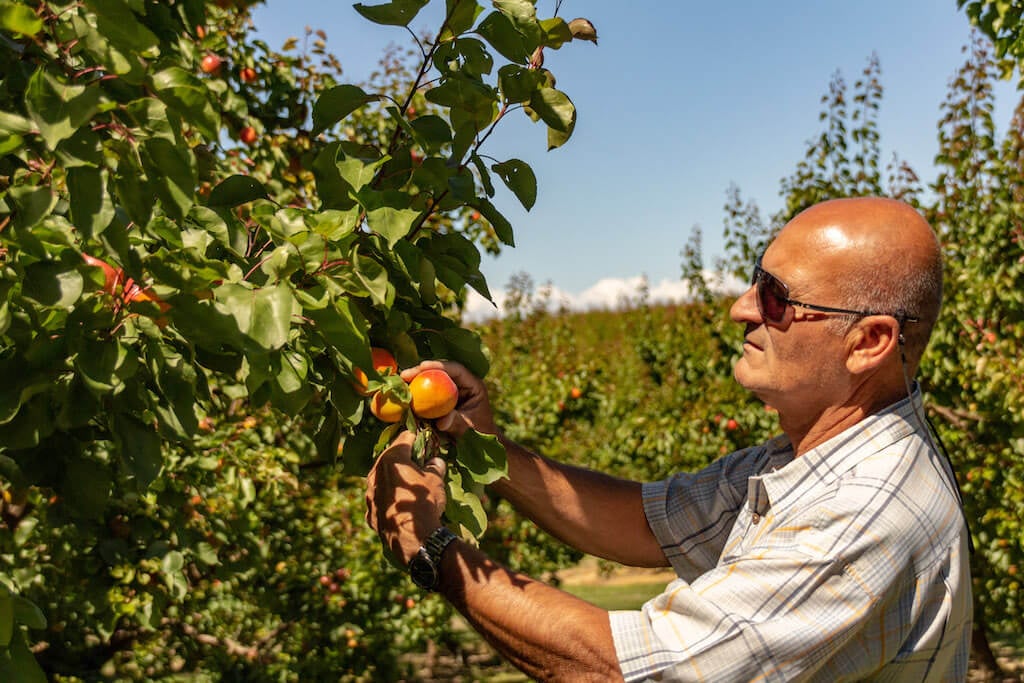 They Listen & Respond To Customers
Sage Fruit is constantly evaluating consumer demand and needs. Organics, for example, have become increasingly popular and Sage Fruit is on the forefront of developing desirable, organic options.
Additionally, they have responded to the desires of parents looking to help their children make healthier eating choices by introducing kid-friendly packaging. Fun packaging inspires kids to choose snacks in the produce aisle, which is a huge help to parents!
Sage Fruit knows that shoppers want access to high-quality fruits year-round. Their efficient growing methods make this possible. They also focus on bringing new varieties to the marketplace while working diligently to perfect the current popular varieties and plant new orchards accordingly. 
To learn more about Sage Fruit:
Be sure to look for Sage Fruit products in your grocer's produce department. They supply fruit to retailers nationwide as well as Asia, Europe, South America, Mexico and Canada. Then visit Sage Fruit's website for delicious recipes using apples, cherries, pears, and stone fruits.
Here are some of our favorite Sage Fruit Recipes!
Do you have questions about Sage Fruit Company? Leave them in the comments below and we'll be sure to answer them.