The Produce Moms and Applewood Fresh Present Nature's Perfect Snack
This post is sponsored by Applewood Fresh.
At The Produce Moms, we're always looking for new ways to help you and your family eat more fresh fruits and vegetables. That's why we've teamed up with our partners at Applewood Fresh. Together, we're bringing you an easy way to enjoy Nature's Perfect Snack with resealable, travel-ready bags of Applewood Fresh apples! To celebrate, we've also come up with a delicious kid-friendly recipe that's easy to make with our new co-branded apples. Let's get crunching with Applewood Fresh! 
Learning About Apples with Applewood Fresh
Taste testers find Michigan apples to be juicy, crunchy, and full of flavor. That's thanks to the state's nutrient-dense soil. Millennia ago, glaciers in the region molded Michigan's geology and set it up for agricultural success. Today, a climate regulated by the Great Lakes helps the state's 825 orchards grow incredible apples. Get your mittens on some Applewood Fresh Michigan apples today!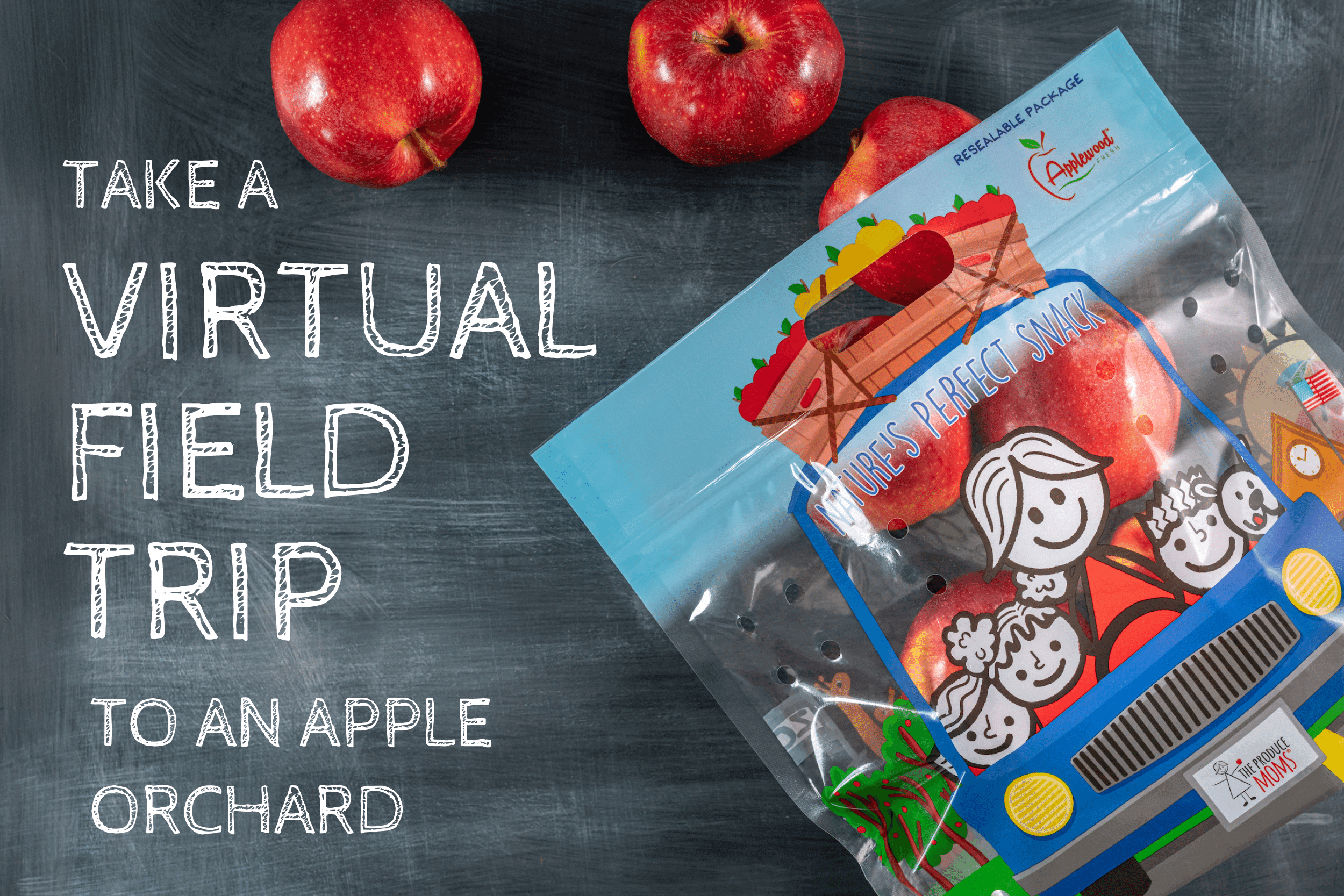 Apples are Nature's Perfect Snack… but how do they get from nature to your kitchen? Turn snack time into an orchard adventure with our free lesson plans, which you can also access using the QR code printed on every bag. With Applewood Fresh, you can take your kids on a virtual field trip! 
No matter what part of the country you're in, you'll be able to "travel" to Michigan apple orchards and learn how apples are grown and harvested. Perfect for both in-school and virtual classrooms, these lesson plans fulfill national academic standards from pre-kindergarten through third grade.
Enjoy Some Apple Sweetness
Our innovative Nature's Perfect Snack apple bags are a versatile way to add more apples to your diet. With 3- and 5-pound options, you'll be able to buy the right amount of apples for any occasion. The bags are both breathable and resealable so if your kids don't eat them all at once, just save them for later. They're perfect for road trips, after-school practices, homeschool snacks, or weekend baking fun!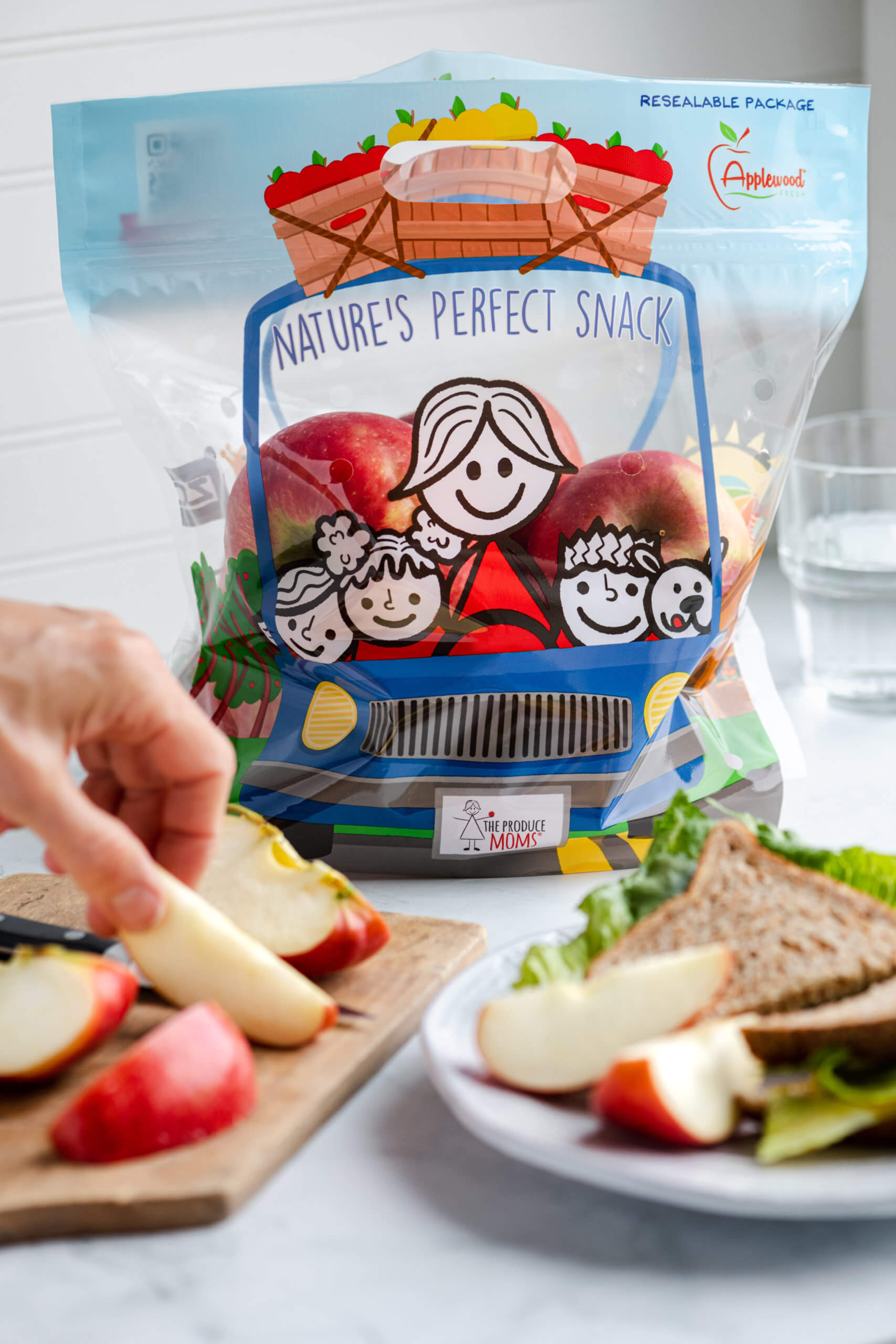 Speaking of baking, here's a recipe for Nature's Perfect Snack apples: Apple Pie Bites! Apple pie is one of our favorite desserts, but these bite-size pieces turn it into a tasty snack. We wrapped flakey, fluffy crescent rolls around apples and brown sugar to make these dippable treats. Try them with homemade caramel sauce for a sweet snack that's sure to satisfy!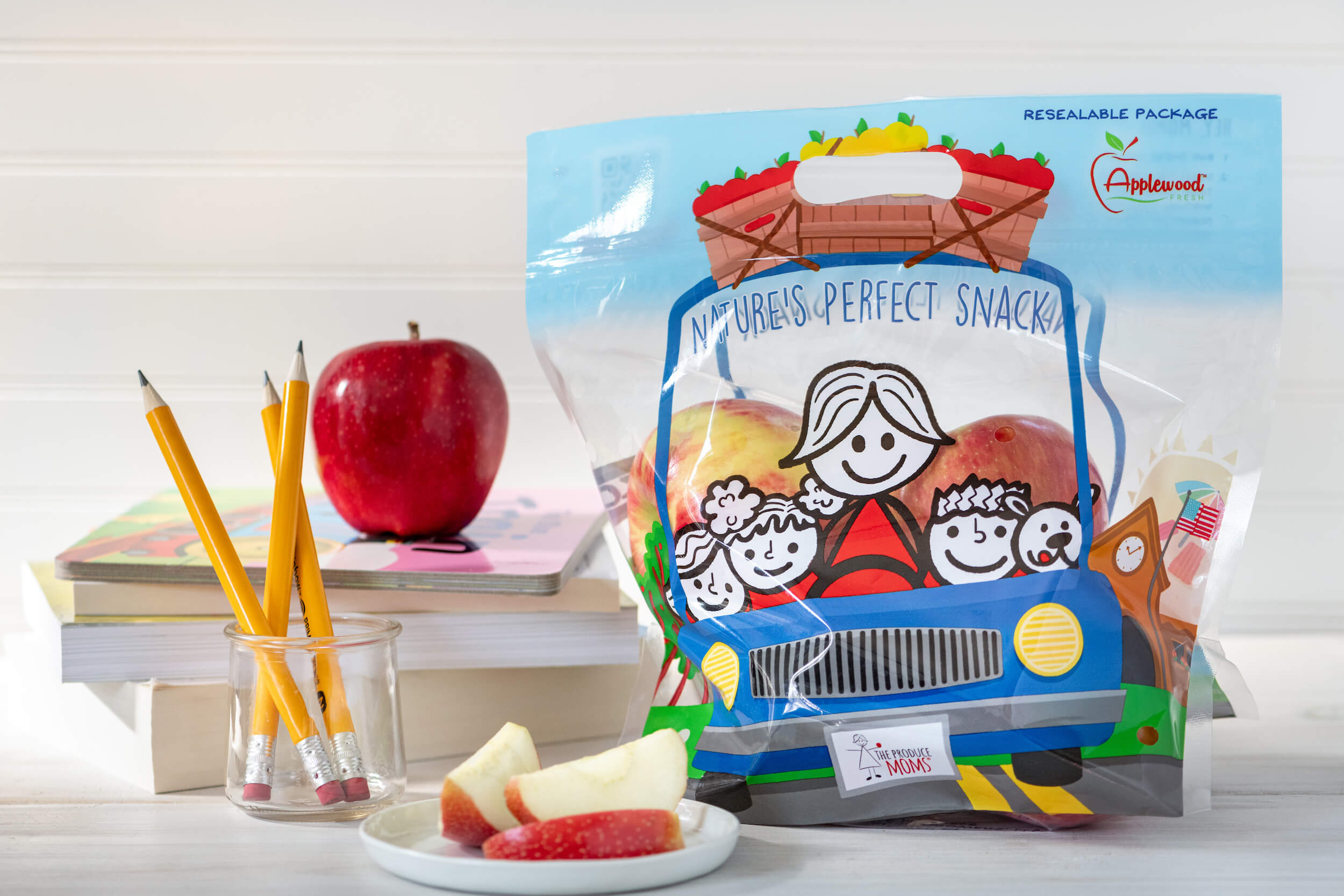 Ingredients
1/3 cup brown sugar
2 tsp ground cinnamon
1/2 cup chopped walnuts
3 tbsp butter melted
1 Applewood Fresh Honeycrisp apple cored and sliced thinly
1 - 8 oz can crescent rolls
caramel sauce (optional)
Instructions
Heat oven to 375°F. Line a baking sheet and set aside.

Unwrap the crescent roll and separate the triangles.

Combine sugar, cinnamon, and chopped walnuts in a small bowl.

Evenly brush butter onto each triangle. Set aside remaining butter.

Sprinkle each triangle with sugar, cinnamon, and walnut mixture.

Place 2-3 pieces of apple on each triangle of dough (on the wider side) and roll it toward the point of the triangle. Arrange bites on a baking sheet.

Spread the remaining butter on each crescent roll croissant and sprinkle with additional sugar and cinnamon mixture.

Bake for 12-15 minutes. Remove from the oven and let cool for 10 minutes before serving. Serve with caramel sauce (optional).
Both sizes of The Produce Moms Applewood Fresh bags will begin shipping on November 9. Check your local grocery store for our new innovation in apple packing. Not only are they delicious, they also provide a learning opportunity for you and your kids! Take a big crunchy bite and start your virtual field trip through the Michigan orchards of Applewood Fresh today! 
Did you pick up a bag of The Produce Moms Applewood Fresh apples? Share a photo of your kids enjoying them! Tag us on Instagram @theproducemoms and @applewoodfresh.