Recipes
In the mood for something, but not quite sure what? Sort through our recipes by ingredient or course and you're sure to find something you'll love!
You can also see all of our recipes on our recipe index page! 
Search our recipe directory!
"Good Luck" Oven Roasted Cabbage
4th of July Statue of Liberty Veggie Tray
Air-Fried Salad Savoy Chips
Ancient Grain Salad with Blueberries
Antipasto Salad with Pickled Red Onions
Apple Baked with Ginger & Granola
Apple Butterscotch Dippers
Apple Oatmeal Slow-Cooker Custard Breakfast
Apple Turnovers on Indy Style
Apple-tizers: Smoked Salmon Apple Bites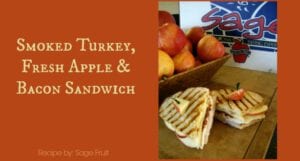 Apple, Smoked Turkey & Bacon Sandwich
Apple, Sweet Potato, & Turkey Salad
Apricot Mango Smoothie (with a hidden veggie!)
Autumn Glory Apple Crumble Tart
Autumn Glory Apple Flatbread with Caramelized Onions and Ricotta
Avocado Blueberry Muffins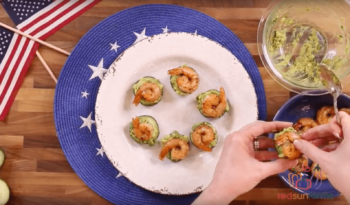 Avocado, Shrimp, and Cucumber Bites
Baked Apples Stuffed with Goat Cheese
Baked Artisan Cheese with Salsa
Baked French Toast with Cherry Topping
Baked Pink Lady Apples with Ginger & Granola
Baked Salmon and Sesame Glazed Broccolini® Sheet Pan
Balsamic Honey Glazed Carrots
Balsamic Roasted Asparagus
Banana and Blueberry Pupsicles
Banana and Raisin Muffins
Beef Tenderloin with Raspberry Chimichurri
Bell Pepper Chicken Salad
Bell Pepper Heated Chilled Soup
Black Bean and Tomato Salad
Blueberry and Pomegranate Tart | Easy Easter Dessert
Blueberry Pomegranate Yonanas
Braised Red Cabbage Lentil Sloppy Joes
Broccoli and Beef Stirfry
Broccoli Cole Slaw and Egg Scramble | Easy Breakfast Burrito
Broccoli Cole Slaw with Bratwurst
Broccoli Mandarin Orange Salad
Broccoli Rabe with White Beans
Brussels Sprouts and Red Bell Pepper Strips
Brussels Sprouts and Sweet Potato Hash
Burrata Cheese and Brussels Sprouts Salad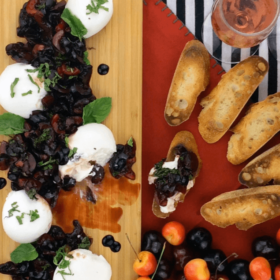 Burrata with Balsamic Cherries and Mint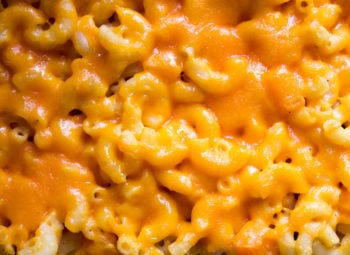 Butternut Squash Mac and Cheese
Cantaloupe Agua Fresca (with coconut water)
Caramel and Sea Salt Apple-tizers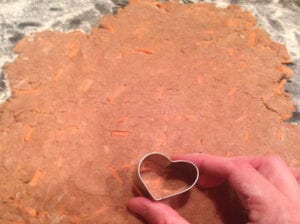 Celery And Apple Pasta Salad With Light Caesar Dressing
Celery Sticks and Hummus Jars
Cheese-Stuffed Mini Peppers
Cherry & Cantaloupe Salad with Minted Spring Mix
Cherry Herb Sauce with Duck
Chicken and Lollipops® Kabobs
Chicken Bacon Broccoli Kohlrabi "Linguine"
Chicken with Blueberry Bourbon Sauce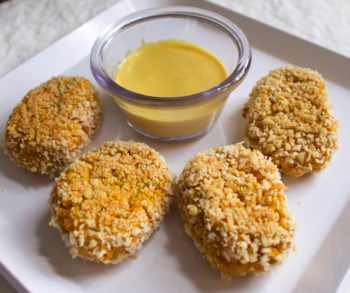 Chilled Broccolini with Lemon Pepper Dip
Chocolate Covered Cherries — Sage Fruit
Chocolate Covered Pear Waffle Cone
Chopped Salad with Chicken & Pasta (Portillo's Chopped Salad Copycat)
Cinco de Mayo Veggie Tray
Cinnamon Apple Ring Pancakes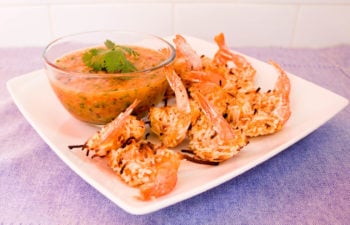 Coconut Shrimp with Minneola Salsa
Cornbread-Sausage Stuffing with Pink Lady® Apples
Cran-Orange Gin-Gin Mule | Holiday Cocktail Recipe
Cranberry and Orange Yonanas
Cranberry Citrus Smoothie
Crock Pot Corn on the Cob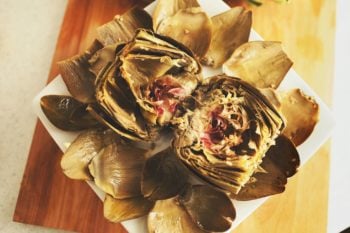 Crockpot Mushroom Tetrazzini
Crunchy Carrot Butternut Slaw
Cucumber Noodles with Cedar Planked Salmon
Dragon Egg Soup | A Spooky Halloween Punch
Dragon Fruit Yogurt Parfait
Earthbound Farm PowerMeal Bowls
Easter Vegetable Basket | Edible Easter Centerpiece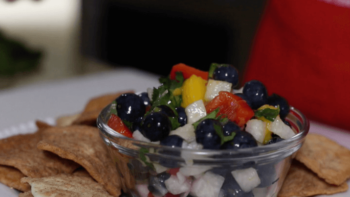 Easy Caprese Tomato Salad
Easy Guacamole-Stuffed Mini Peppers
Easy Halloween Pumpkin Veggie Tray
Easy Pear & Cheddar Cheese Cornbread
Easy Pineapple Teriyaki Chicken Sheet Pan
Edible Strawberry Christmas Tree
Eggplant & Green Tomato Sandwich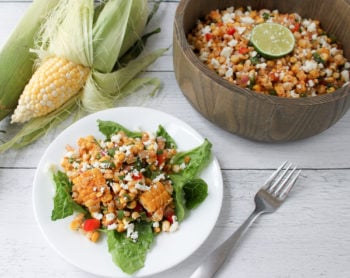 Elote Salad or Mexican Street Corn Salad
Father's Day Grilled Veggie Tray
Father's Day Watermelon Grill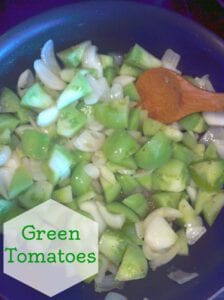 Food is Culture: Grandma Sansone's Green Tomatoes
Frankenstein Party Tray | Easy Halloween Veggie Tray
Fresh & Simple Pasta with Cocktail Tomatoes
Fresh Cherry Trifle Made with Washington Cherries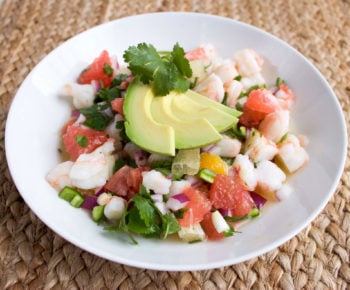 Fresh Citrus Shrimp Ceviche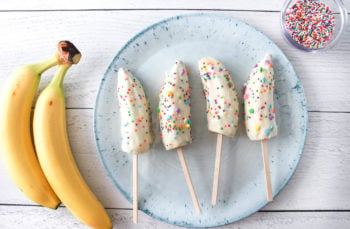 Frozen Banana Yogurt Pops
Fruit-Filled Sombrero Hat Tray
Game Day Dinner: Crockpot Celery Bean Soup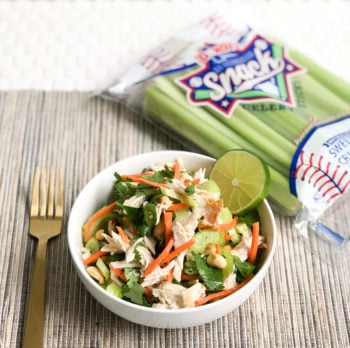 Game Day Dinner: Thai Celery Bowls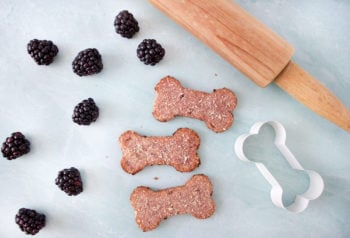 Gluten-Free Blackberry & Almond Flour Dog Treats
Gone Fishin' Celery Snack
Grain-Free Carrot and Spinach Dog Treats
Green Bean and Cherry Tomato Salad
Green Tomato Bell Pepper Melt
Grilled Bread with Pesto, Burrata, and Tomatoes
Grilled Cheese and Artichoke Sandwich + How To Steam Artichokes In The Microwave
Grilled Chicken & Orzo Salad with Cotton Candy Grapes
Grilled Chicken and Strawberry Salad
Grilled Fruit Kabobs + Tips for Grilling Fruit
Grilled Honeycrisp Apples
Grilled Red Bell Peppers with Olives and Feta
Grilled Summer Peach Salad
Grilled Sweet Potato Planks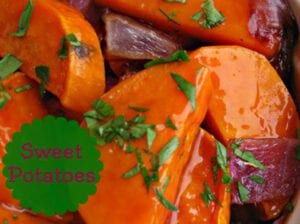 Healthy Prep for Holiday Classics: Sweet Potatoes
Heirloom Tomato Grazing Board
Homemade Organic Lemonade
How To Cook Spaghetti Squash in the Microwave
How to Make a Fruit Bouquet
How To Make A Veggie Easter Basket | Easter Vegetable Tray
How To Make Elotes (Mexican-Style Corn On The Cob)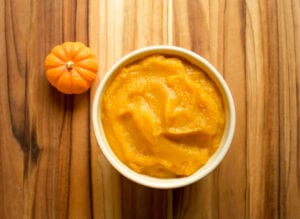 How To Make Pumpkin Puree
How To Prepare Steamin' Greens
How To Roast Beets in a Slow Cooker
Hummus-Stuffed Dutch Yellow Potato Appetizer
Individual Peach Crisp Cups
Instant Pot Chipotle Chicken Tacos
Jicama, Mango, and Cucumber Salad
Jicama, Orange and Onion Salad
Kale and Sausage Hand Pies
Kale Sprouts with Onion Crisps
Kid-Friendly Pita Pockets
Kohlrabi "Linguine" with Arugula and Parmesan
Kohlrabi "Linguine" with Garlic Lemon Butter Shrimp
Lacinato Kale & Tomato Medley Pasta
Lemon Pepper Chicken & Summer Squash Sheet Pan
Lemon Ricotta Blueberry Pancakes
Lime Marinated Onion Salad
Lollipops with Onion Crisps
Menorah Vegetable Platter
Mexican Power Blend Salad
Minted Spring Mix, Dark Sweet Cherries & Cantaloupe Salad
Mother's Day Blooming Fruit Basket
Mother's Day Tulip Vegetable Garden
Mother's Day Vegetable Bouquet
Navel Orange and Beet Salad
No-Bake Raspberry & Dark Chocolate Energy Bites
No-Fumble Crockpot Sweet Potato Soup
Nutty Wild Rice Salad with Champagne Grapes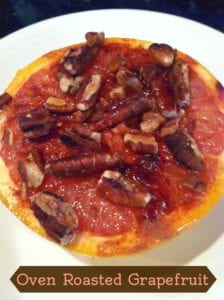 Oven-Baked Garlic and Parmesan Rutabaga Fries
Pan-Roasted Chicken Thighs with Apples and Cherries
Passion Fruit & Raspberry Blended Ice
Passion Fruit Sauce On Chicken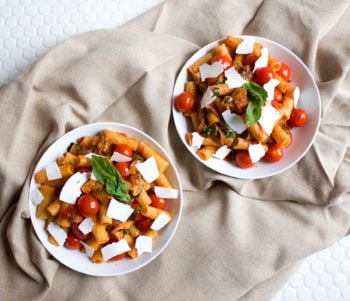 Pear & Salmon Lettuce Wrap Appetizers
Pear and Baby Green Salad With Maple Vinaigrette
Pear Caramelized Bread Pudding - Sage Fruit
Pear Oatmeal Raisin Muffins
Pear Ricotta Pancakes With Cinnamon Maple Syrup
Percy the Train Veggie Tray
Pineapple Passion Fruit Salad
Pink Lady Sweetie Pies | How To Make Apple Roses
Pink Lady® Bloomin' Apples + 3 Sweet Dipping Sauces
Pork and Watermelon Kebabs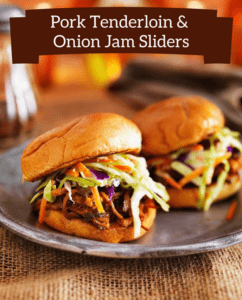 Pork Tenderloin & Onion Jam Sliders
Portabella Mushroom Lasagna
Potato Salad with Vinaigrette
Prosciutto-Wrapped Broccolini with Honey Mustard Dipping Sauce
Prosciutto-Wrapped Grilled Figs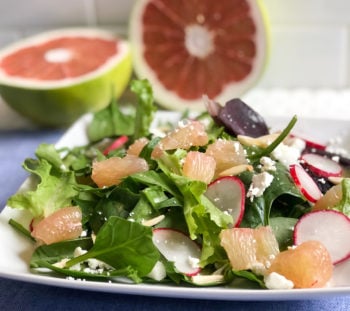 Pummelo, Jicama, and Radish Salad with Pummelo Dressing
Pumpkin Patch Fruit Tray for Halloween
Pumpkin Spice Latte Bread Pudding
Rainbow Fruit Tray with Pot of Gold Fruit Dip
Rainbow Summer Salad with White Mushrooms
Raw Broccolini Sesame Salad
RECIPE: Slow Cooker Celery Soup with Bacon
Red, White, & Blueberry Mini Trifles
Roasted Broccoli with Tahini and Lemon
Roasted Radishes With Rosemary Brown Butter
Roasted Rainbow Cauliflower
Roasted Shallot and Rosemary Butter
Roasted Sweet Baby Broccoli & Lemon with Parmesan Pecan Gremolata
Roasted Tomato Ginger Spicy Rib Dinner
Rotisserie Chicken Salad with Sonya Apples
Rustic Apple Tart with Gala Apples
Salad Savoy Signature Salad
Salad Savoy Signature Salad: 4 Colorful Variations
Salad Savoy Southwestern Slaw
Sandía Loca | Mexican-Style "Crazy" Watermelon
Savory Bosc Pear Salad with Bacon & Toasted Pecans
Secret Ingredient Brownies
Serrano Pepper Pesto Pasta with Chicken Sausage
Sheet Pan Smoky Lime Chicken Fajitas
Simple Shrimp and Veggies Sheet Pan
Skeleton Vegetable Tray for Halloween
Slow Cooker Chicken, Rice and Celery Soup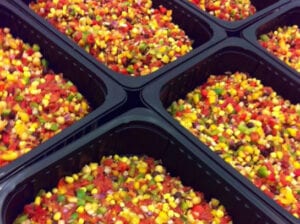 Southwestern Quinoa Salad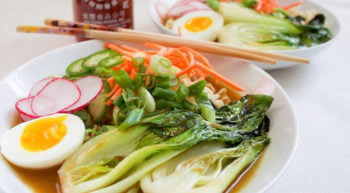 Spicy Vegetarian Ramen Soup with Baby Bok Choy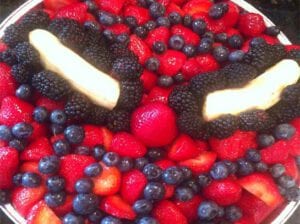 Spinach Salad with Sweet Asian Chile Vinaigrette
Spinach, Avocado, Cherry and Feta Salad with Cherry Dijonnaise Dressing
Spiralized Apple and Citrus Salad
SpongeBob and PAW Patrol Grapes + Grape Flatbread Pizza Recipe
Sriracha Ginger Cauliflower
St. Patrick's Day Vegetable Tray
Star of David Hanukkah Fruit Tray
Strawberry and Kiwi Crepes
Strawberry Banana Smoothie
Strawberry Daiquiri Ice Pops
Strawberry Grapefruit Margaritas
Strawberry Shrimp Zucchini Noodle Bowls
Stuffed Bell Pepper Casserole
Stuffed Tomatoes and Cucumber Wraps
Sunburst Tomato Hummus Pita
Sunday Night Celery and Red Onion Salad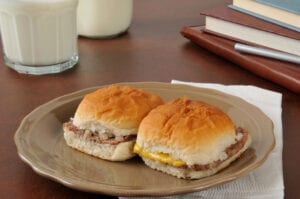 Super Easy Cheeseburger Sliders
Sushi Rice Balls with Avocado
Sweet Bell Pepper Smoothie
Sweet Cauliflower Dip (Apple Cider Flavor)
Thai Peanut Chicken and Sweet Potato Noodles
Thai-Lime Edamame & Rice Noodle Salad
Thanksgiving Turkey Veggie Tray
The Most Amazing Corned Beef Recipe!
Thomas the Train Fruit Tray
Tomato And Red Onion Cheese Dip