This post is sponsored by Applewood Fresh.
It's the time of year again when we're sending our kids back to school — with Applewood Fresh apples in their backpacks! Applewood apples are perfect for adding a fresh and sweet crunch to your recipes or for snacking out of hand. And by boosting your immune system, they'll help you and your kids stay healthy this fall. These delicious apples are coming to market soon, so we're here to tell you everything you need to know about our favorite varieties from Applewood Fresh.
What Makes Applewood Fresh Apples Delicious
Sometimes anticipation makes something better. The wait makes it that much better when you finally get your hands on it. That's how we feel about Applewood Fresh apples! Waiting for these apples to join the produce section makes the first bite that much sweeter.
When we say Applewood Fresh apples are some of the best apples we've tasted, we mean it. We even have evidence to back it up! According to taste testers, Michigan apples are juicy, crunchy, and flavorful. All Applewood Fresh apples are grown in the state's nutrient-dense soil, which was molded by glaciers millennia ago and regulated by the climate of the Great Lakes. These apples are literally thousands of years in the making!
Michigan apple farms are primarily family-run orchards. The state boasts over 825 of them! Applewood Fresh is proud to draw from this rich heritage with excellence in safety and quality. With ultramodern packing, traceability, and responsible sustainability practices, Applewood Fresh is equipped to bring the freshest, safest, and tastiest apples to a grocery store near you.
SweeTango Apples
Apples are a staple in our fruit bowls. We're always grabbing them for a quick snack or using them in recipes our families love. Though we aren't picky when it comes to varieties, we certainly have a few favorites — and Applewood Fresh checks all the boxes!
One standout variety is the SweeTango®. This apple is sweet and a little citrusy with a hint of honey and spice. Bite into that blushing red and breaking yellow skin and you'll experience a juicy apple that's ideal for snacking out of hand. Your kids are sure to be glad you placed one in their lunchboxes!
But that exquisite flavor lends itself to all kinds of other uses, too. The SweeTango flavor pairs nicely with both cinnamon and caramel. Try dipping slices into caramel sauce for a classic fall combo. Skewer apple cubes and dust them with cinnamon to create fresh fruit kabobs as an after school snack. Give your sandwiches a satisfying crunch with thin SweeTango slices as a topping.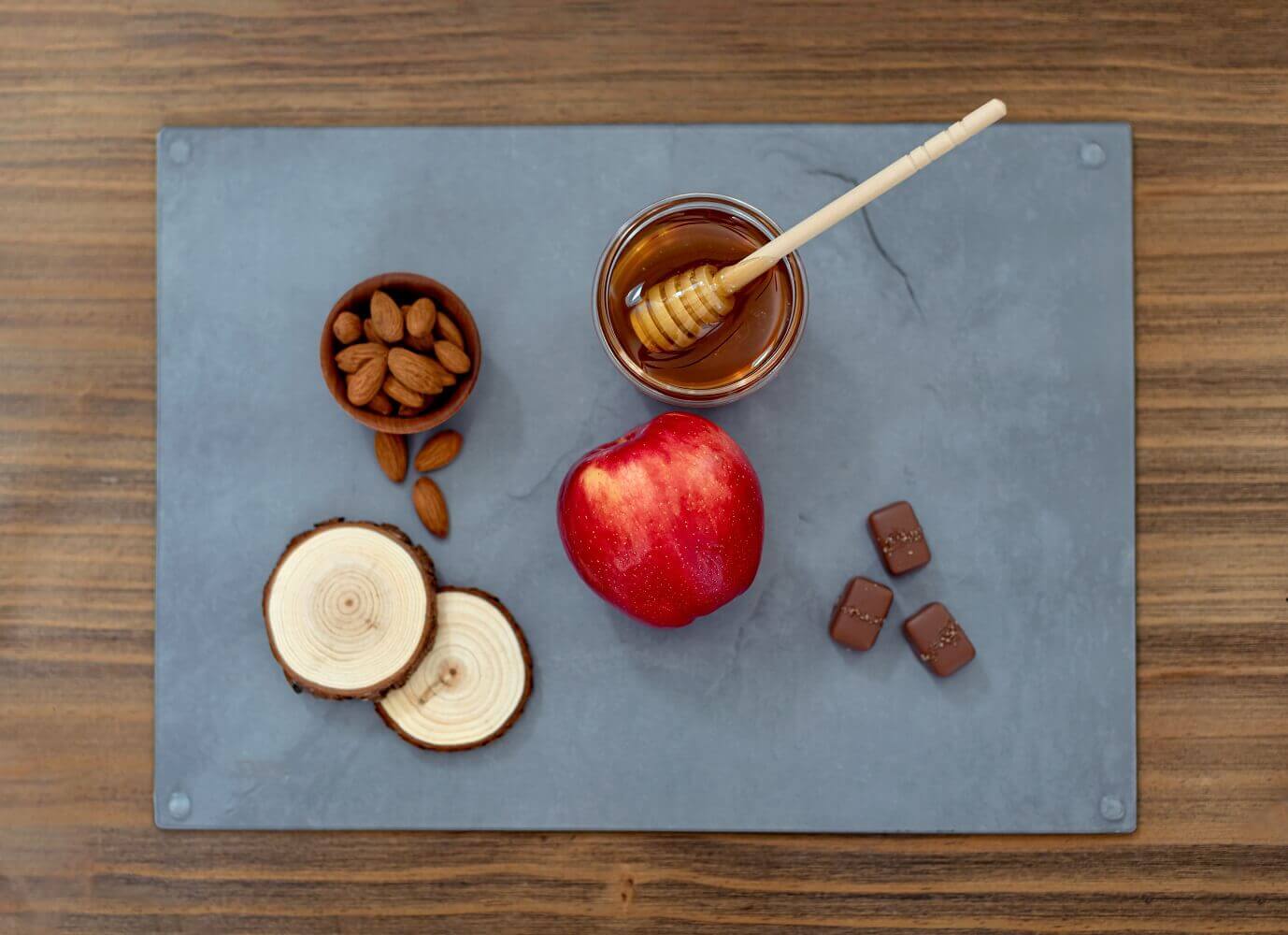 Celebrate your child's school successes with the ultimate apple treat… SweeTango Apple Nachos! Simply drizzle caramel sauce or honey over sliced SweeTango apples and top with your child's favorite candy. This festive celebration on a plate is a great way to reward an aced test or a day of good behavior.
More Easy Ways To Use Applewood Fresh Apples
To celebrate Applewood Fresh apples coming to market, we've put together a list of some of our favorite easy, no-baking required recipes featuring delicious apple favor:
Looking for a sippable fall concoction? Then look no further these delightfully autumn drinks:
Take full advantage of apple season with Applewood Fresh apples: good apples you can feel good about buying. Check your local grocery store and pick up a bunch. They're sure to sweeten your family's day!
Do you have a favorite fall apple recipe? Share it in the comments below, or snap a shot of it and tag us on Instagram @theproducemoms and @applewoodfresh.