Celebrate summer with watermelon and stone fruit recipes!
Today on Indy Style, Lori Taylor shared recipes to celebrate summertime with some of the very best summer fruits… watermelon, peaches, plums, and nectarines. These recipes are great for entertaining and sneaking in a few more nutritious produce items into your child's diet.
Melon and Berry Fruit Salad
Use the watermelon rind as a serving bowl and fill it up with juicy melon and flavorful berries. Carving a watermelon is similar to carving a pumpkin. Watch the Indy Style segment below to see how simple it can be.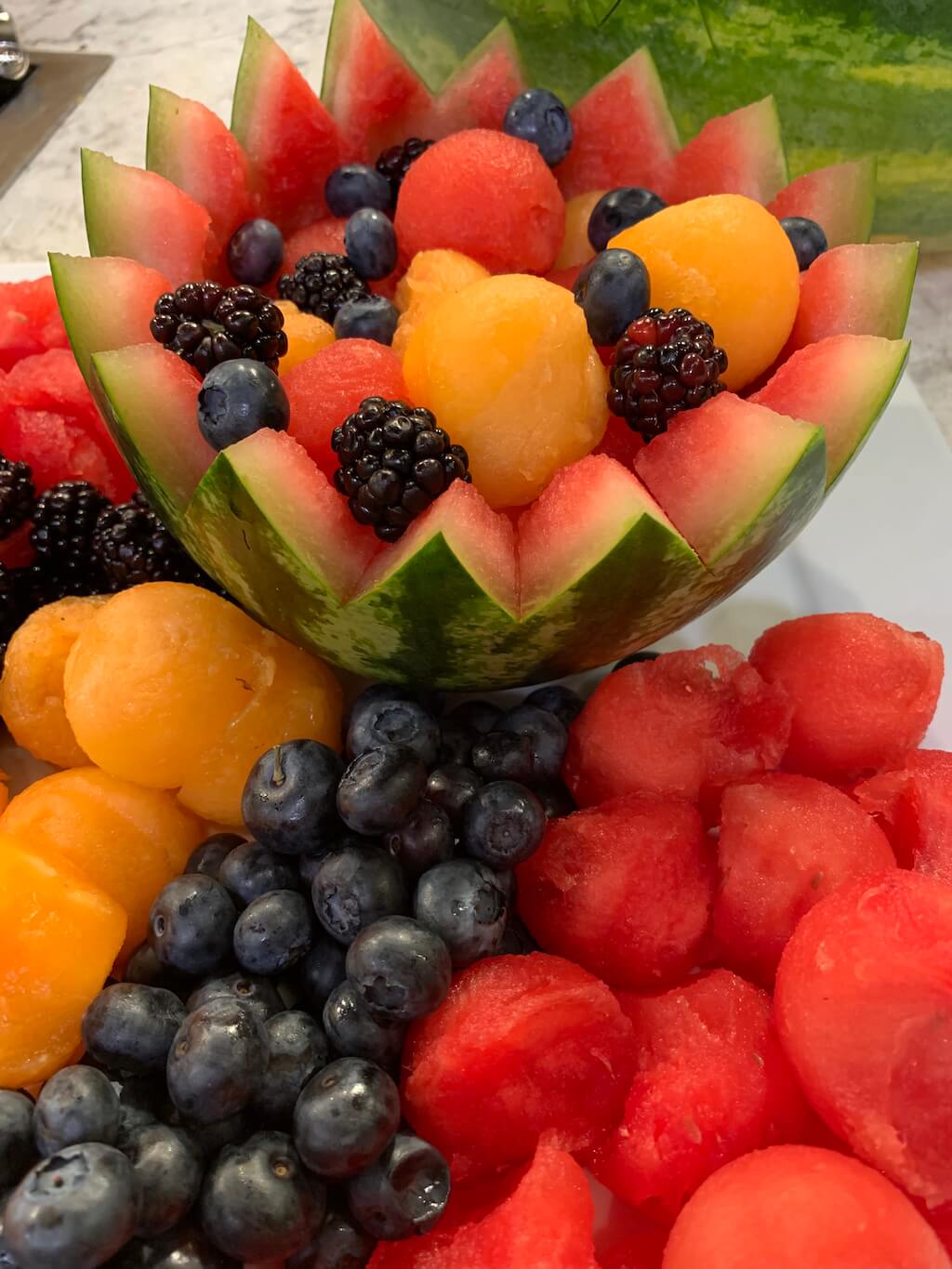 Ingredients
½ Watermelon, flesh removed and cutout into ball shapes

Cantaloupe, balled

Blueberries

Blackberries
Directions
Shape watermelon and cantaloupe into balls, using a melon baller. 

Use the watermelon rind as a serving bowl and fill contents up with watermelon, cantaloupe, blueberries, and blackberries.
*Recipe via National Watermelon Promotion Board
Watermelon Feta Skewers
This easy appetizer is perfect for any summer party. Simply place cubed watermelon, feta, mint, and basil leaves onto skewers. To elevate this dish, drizzle with balsamic glaze.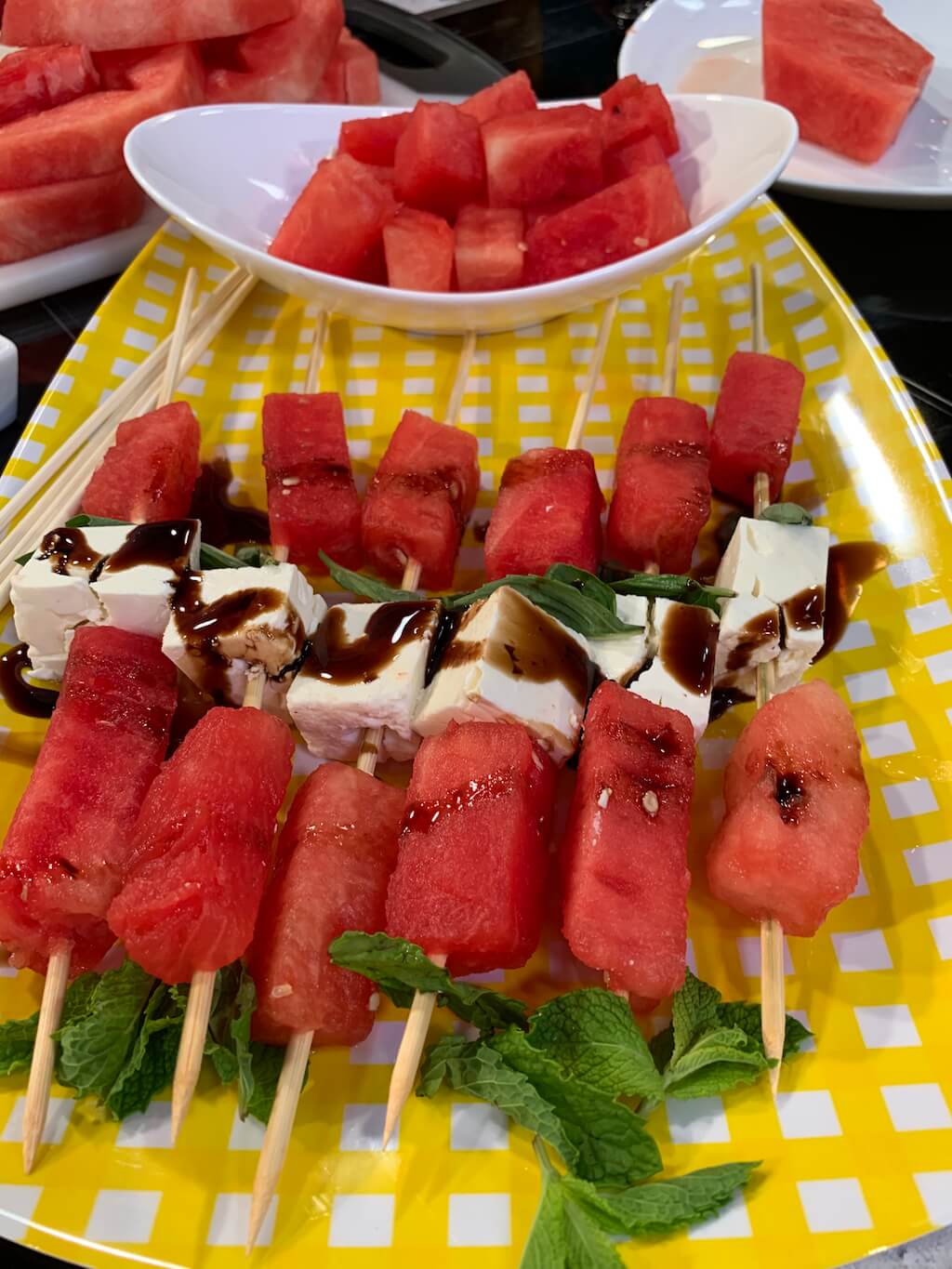 Ingredients
2 Cups Cubed Watermelon

1 Cup Cubed Feta

Basil Leaves

Mint Leaves

Balsamic Dressing of Choice

Toothpicks, Bamboo Skewers or Similar
Directions
Skewer kabobs starting with watermelon, then cheese, herb of choice and then watermelon again. 

Plate before dousing with your favorite balsamic dressing.
*Recipe via National Watermelon Promotion Board
Kid-Friendly Grazing Board / Watermelon Charcuterie Board
This kid-friendly grazing board is a great way to encourage healthier snacking. They key is to add lots of fun fruits and veggies like rainbow carrots, crunchy cucumbers, sweet snap peas, and flavorful berries. But the real star of this charcuterie board is star-shaped watermelon. Cookie cutters work great on watermelon and make this already beloved fruit irresistible.
Produce Moms Tip: Can't get your kids to drink ice water? Watermelon is 90% water. Encourage them to have a a couple slices of watermelon to help stay hydrated during the hot months.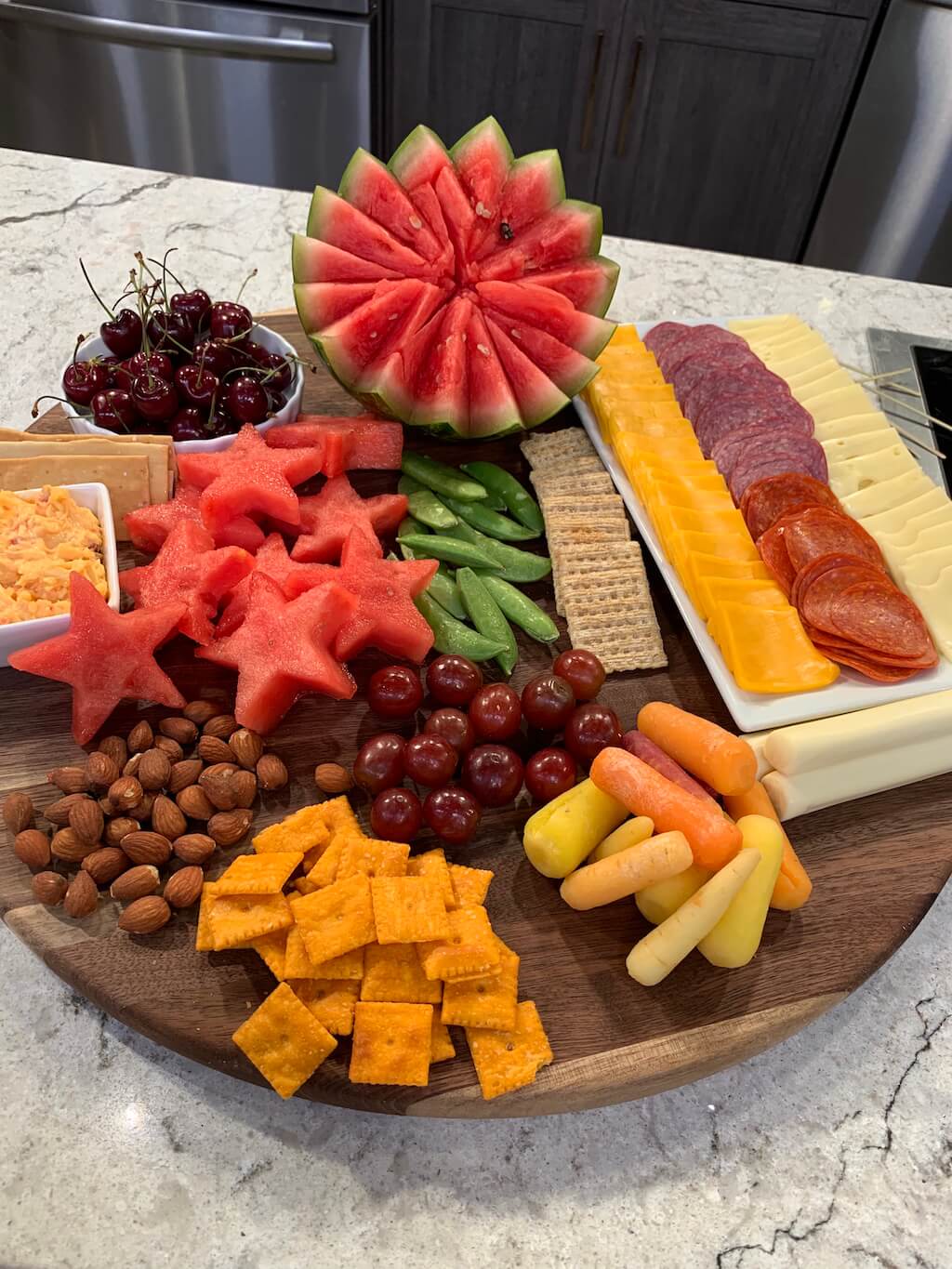 Ingredients
Watermelon

Grapes

Variety of Crackers
Variety of Cheeses, cubed or sliced

Pimento/Palmetto Cheese

Cream Cheese Fruit Dip

Snap Peas

Baby Rainbow Carrots

Cucumbers

Olives

Nuts

Blackberries

Salami

Pepperoni

Cheese sticks 
#SliceofJoy Contest 
Snap, snack, and share your moments of joy with Watermelon.org this summer for a chance to win sweet watermelon swag. You can enter weekly now through Labor Day by posting your pictures and caption to Instagram: My Slice of Joy is _____________. #SliceOfJoyContest
To Learn more about the #SliceOfJoyContest visit Watermelon.Org's official contest page, or follow them on Instagram.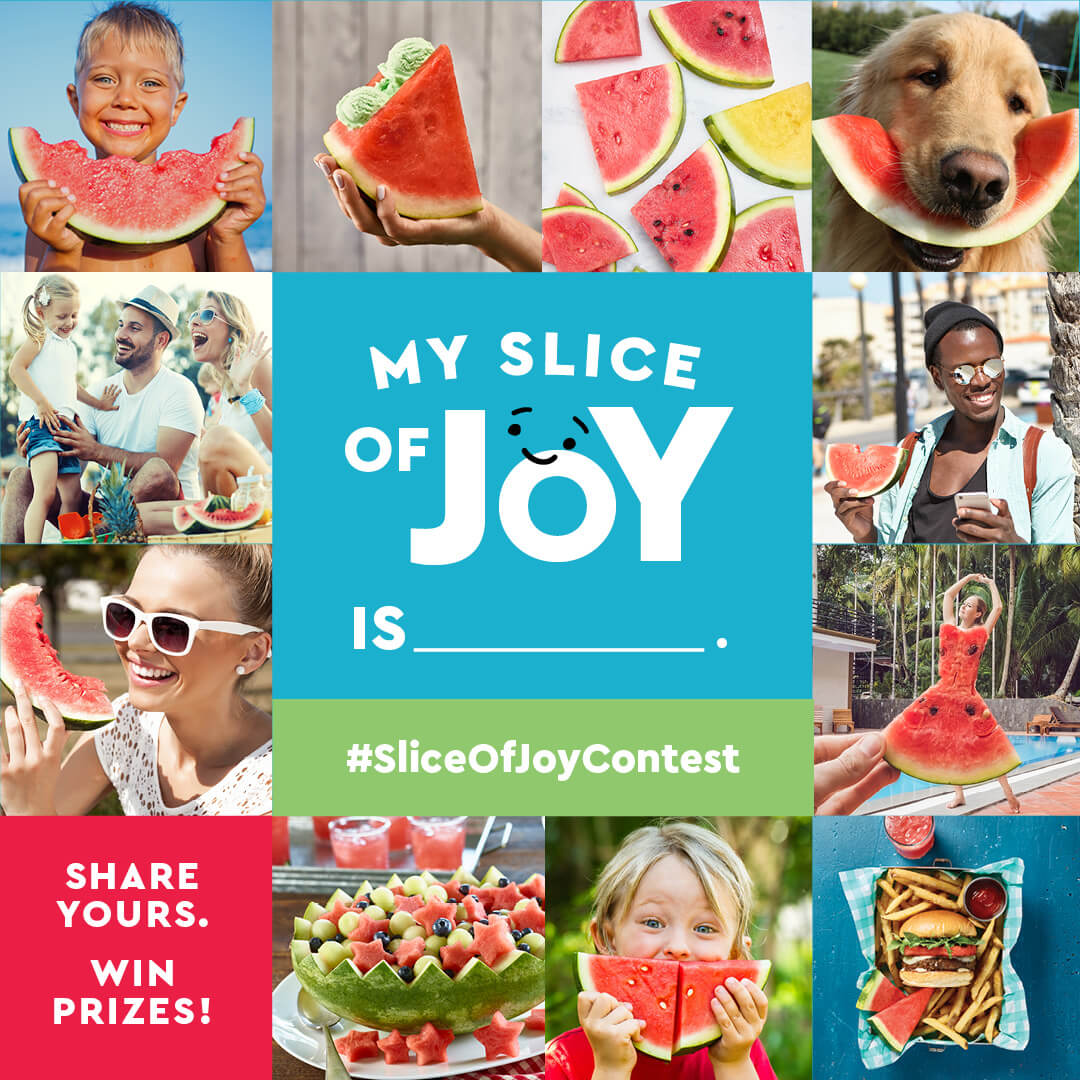 Stone Fruit Galette
Serve this Stone Fruit Galette for breakfast or as dessert. It's rustic, elegant, and deceptively simple! HMC Farms stone fruit is so sweet you can really skimp on the sugar in this recipe.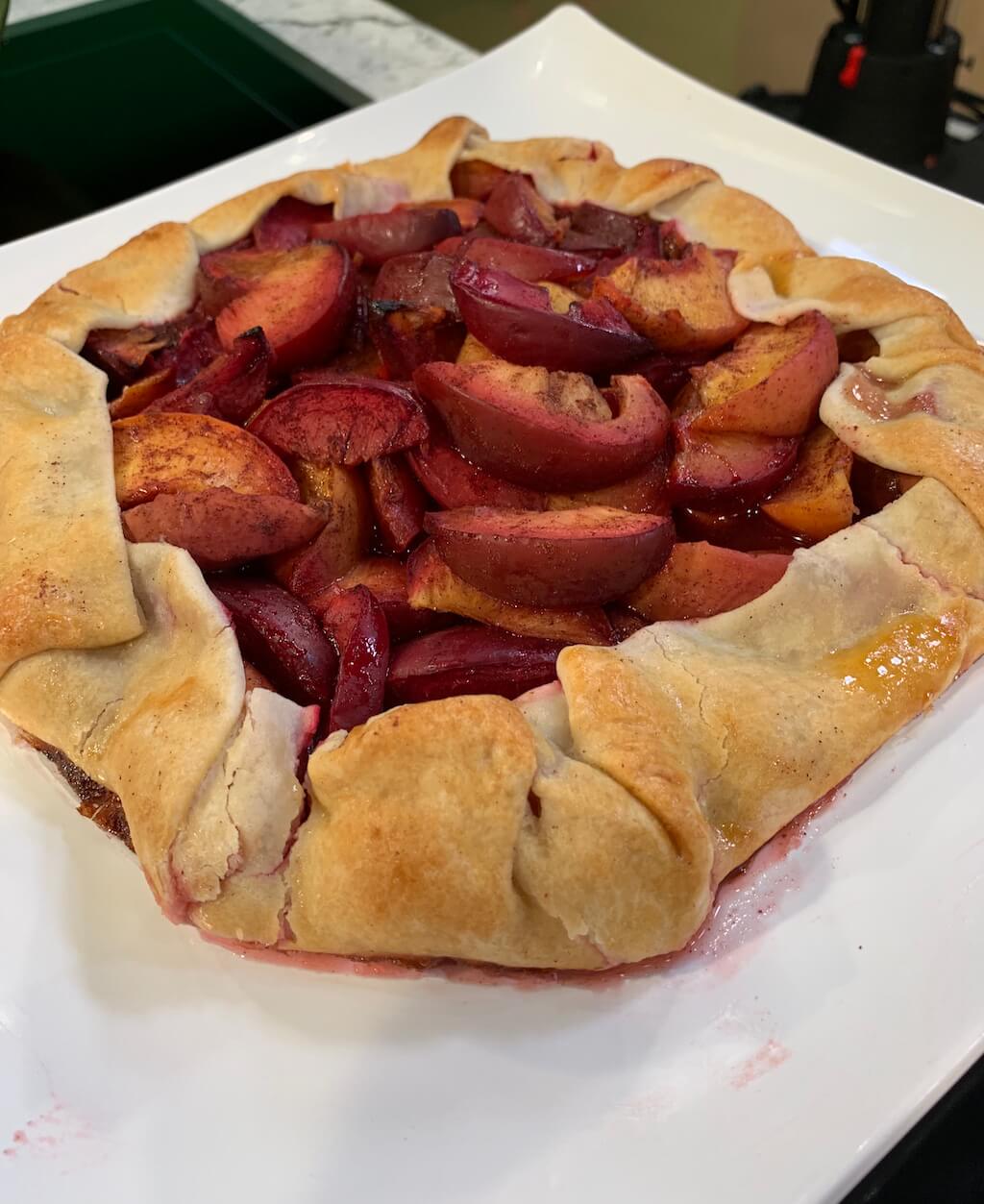 Ingredients
6-8 Stone Fruits, mixed & sliced

⅓ Cup of Sugar + T for Sprinkling

1 TSP Cinnamon

1 TSP Lemon Juice

1-2 T Four 

Egg Wash

Pre-made Pie Crust
Directions
Preheat oven to 375 degrees

Roll out pie crust on parchment paper to place on baking stone or baking sheet

Place fruit in circle from 2" out from the crust – working towards the middle

Fold over the outside edges – rustic, doesn't have to be perfect

Brush with egg wash and sprinkle with T of sugar

Bake for 30-45 minutes – watch for it to get golden brown (juices will start escaping)
Peach Oatmeal Muffins
HMC Farms have been growing peaches for over a century. They really know their peaches and you can trust that their Peach Oatmeal Muffins recipe is worth the effort. Whip these up on a Sunday night and have them for breakfast all week long.
Produce Moms Tip: Save yourself some time and don't worry about peeling the peaches. They will cook down and the skins will turn extra soft.
Ingredients
1 cup all-purpose flour

1 cup rolled oats

1/2 cup brown sugar, packed

2 teaspoons baking powder

1/2 teaspoon salt

1/2 cup (1 stick) unsalted butter, melted and cooled

1 cup greek yogurt

1 large egg, beaten

2 medium peaches, chopped
For the Cinnamon Sugar
1/4 cup sugar

1 tablespoon cinnamon
Directions
Preheat oven to 400 degrees F. Line a 12-cup standard muffin tin with paper liners; set aside.

To make the cinnamon sugar, combine sugar and cinnamon in a small bowl; set aside.

In a large bowl, combine flour, oats, brown sugar, baking powder and salt.

In a large glass measuring cup or another bowl, whisk together butter, sour cream and egg. Pour mixture over dry ingredients and stir using a rubber spatula just until moist. Add peaches and gently toss to combine.

Scoop the batter evenly into the muffin tray. Sprinkle with cinnamon sugar. Place into oven and bake for 20-25 minutes, or until a tester inserted in the center comes out clean.

Remove from oven and cool on a wire rack.
Stone Fruit Smoothie
Serve this smoothie as a beverage or thicken it up with quick oats and serve it as a smoothie bowl. Use your choice of stone fruit: peaches, plums, or nectarines. Don't forget to sneak in a little spinach!
Ingredients
 2 – 3 pieces of any stone fruit

1 Banana 

1 Cup Spinach 

1/2 Cup Yogurt 

3/4 Cup Any Milk (cow, oat, soy, etc)

1/4 cup Orange Juice 

Optional add-ins:

1/2 Cup Oats

1 T Chia Seeds
Directions
Mix all ingredients and serve
Celebrating the 40th Anniversary of Lunch Bunch® Grapes
We are excited to help HMC Farms celebrate the 40th anniversary of Lunch Bunch® Grapes by hosting an Instagram contest from July 15-17, 2019. Head over to The Produce Moms' Instagram page to learn more.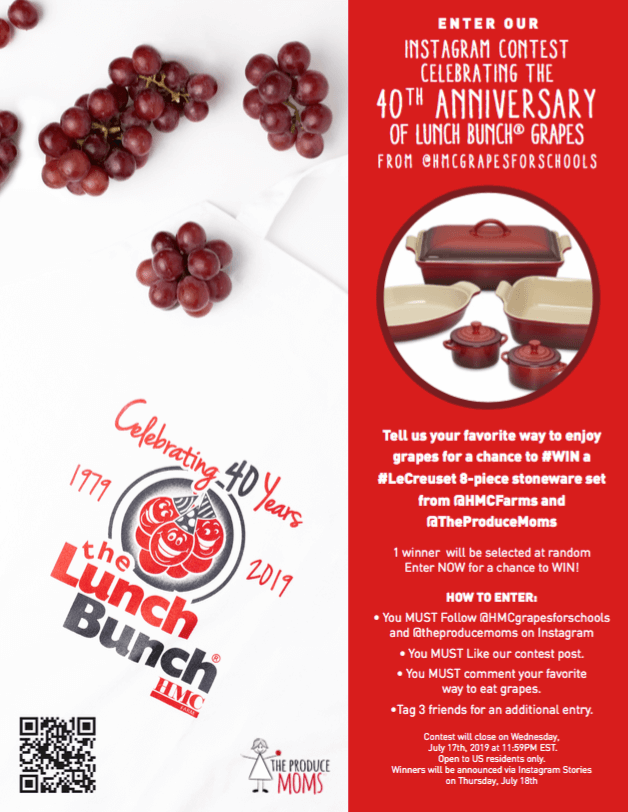 Thank you for watching! What are your favorite ways to enjoy watermelon and stone fruit in the summer? Share in the comments below.